'Big Brother 21' Episode 20: Who Is The First Member Of The Jury?
Previously in Big Brother Season 20, Michie mistakenly told his best friend in the house, Jack, that Holly and Kathryn knew each other before entering the BB house. The Six Shooters then got into a huge fight about the news, ultimately breaking up the major alliance.
Therefore, Cliff saw it as a perfect opportunity to join forces with Nicole, Kathryn, and Jessica to become the dominant alliance in the house. Jessica then won Head of Household and nominated Jack and Michie for eviction. She also placed first in the Power of Veto competition, retaining all power for the week.
Even though the plus-sized model wanted to nominate Nick for playing both sides, she left the nominations the same. Who will the other houseguests vote to evict in Big Brother 21 Episode 20, Michie or Jack? Keep reading to find out.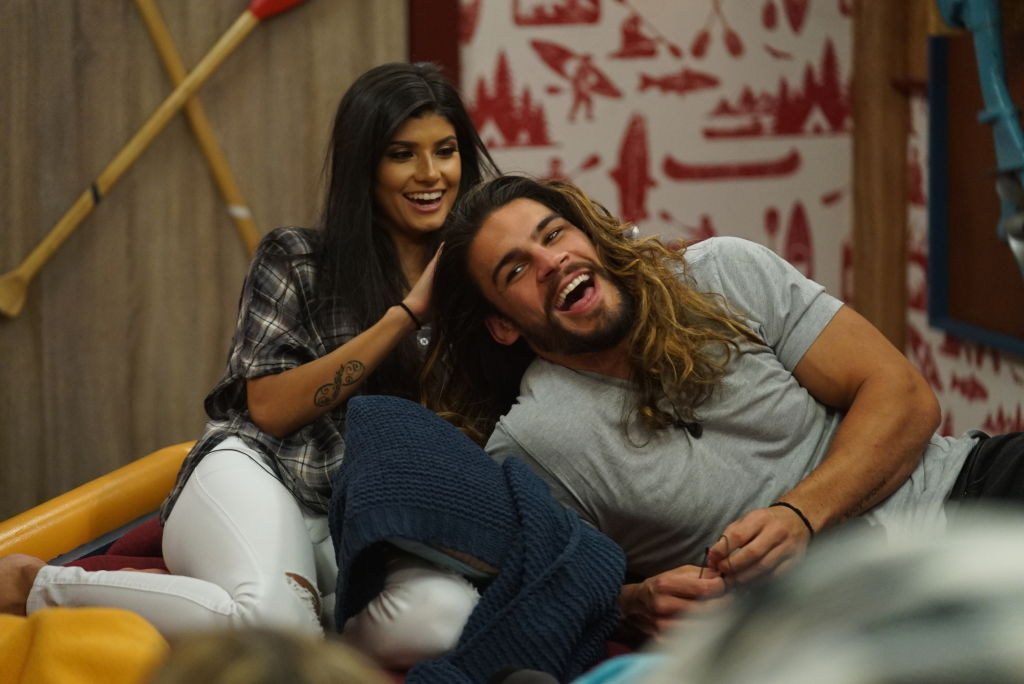 Six Shooters try to come together a final time
Even though Michie and Jack were on the block, they had to deal with the punishments they received at the last Power of Veto competition. Michie was an Area 21 doctor and had to perform autopsies on aliens in the middle of the yard for 24 hours.
Even though it sounds like an easy job, every time Michie attempted to touch the alien, it blew up, covering Michie in its colorful guts. Jack had an angry alien follow him around for an entire day and explain Earth to him. After their punishments, Tommy called the group together in a last attempt to set aside their differences and work together.
Jack stood up to Michie and apologized for betraying his trust before promptly leaving the room. Then, Christie attempted to patch things up with Michie; however, he interrupted her and said he would pray for her before walking out as well.
He explained his actions in the diary room, saying he knows there's no alliance anymore and he won't continue pretending there is.
Jack tried to make deals to stay in the house in 'Big Brother 21' Episode 20
Even though Michie refused to campaign against Jack, the fitness trainer tried to make several deals in a desperate attempt to stay in the BB house. He knew he had Christie, Tommy, and Analyse voting to keep him safe, so he went to Nick for another vote.
Nick claimed if Jack had four votes, he would be his fifth but didn't want to otherwise because of fear the house would turn against him, again. Therefore, Jack talked to Cliff and offered the petroleum engineer four weeks of safety and volunteered to be a pawn for him.
Even though Cliff understood the sweet deal could take him to the final, he didn't make any promises to Jack as he wanted to think about it first.
Who did the houseguests vote to evict in 'Big Brother 21' Episode 20?
Analyse and Christie both kept their word and voted to keep Jack. However, Tommy and the rest of the house wanted Michie to stay around for at least another week. Therefore, Jack became the first member of the jury.
Usually, Tommy and Christie vote together, but the Broadway dancer told Christie on the Live Feeds that he intentionally voted against her so people wouldn't suspect they're working together.
Watch Big Brother Sundays at 9 P.M. EST on CBS!