'Big Brother 21' Episode 21: America's Field Trip Competition Threw a Wrench in HoH Tommy's Plans
Previously in Big Brother 21, the Holly-Kathryn secret about knowing each other outside the house blew up the Six Shooters. Therefore, Holly and Michie are by themselves in the house because the server refuses to work with the alliance anymore.
Then, Jessica won the Power of Veto and decided to keep the nominations the same, guaranteeing either Jack or his best friend, Michie, joined The Jury. Jack tried to pitch a sweet deal to Cliff to stay in the house, but the petroleum engineer and everyone else except for Christie and Analyse voted to evict the fitness trainer.
Finally, Tommy won Head of Household and must select his two nominees for the week. On Big Brother 21 Episode 21, three houseguests went on a field trip, and Tommy gave his nominations. How did the Field Trip mess up Tommy's plans as Head of Household? Keep reading to find out.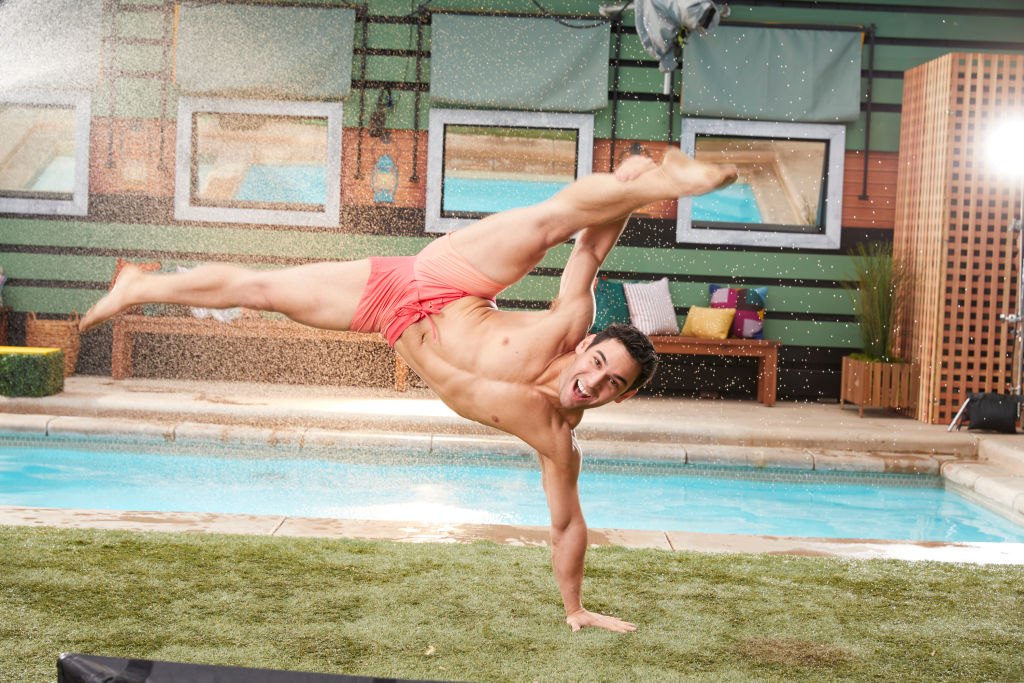 Tommy wants the Six Shooters back together
Michie went to the Head of Household room to talk to Tommy about possibly putting the Six Shooters together again. The server told Tommy everything he wanted to hear and said he didn't want to put any members of the former alliance on the block.
This week, Tommy and Christie selected Kathryn as their target because Tommy said he's scared of her gameplay and it would get Michie and Holly back on their side. He also debated nominating Cliff as a pawn but admitted he would like to work with the petroleum engineer moving forward.
While Tommy is in the Head of Household room conspiring against Kat, she cried in her sworn enemy, Michie's, arms, afraid Tommy would nominate her for eviction. She then went to his room to see what he was thinking, but he refused to give her any intel.
He also lied to her when she asked about the status of the Six Shooters, claiming he wasn't trying to get the old band back together. However, Kat knew Tommy lied to her.
America's Field Trip Competition
For a few weeks now, CBS has encouraged viewers to vote for three Houseguests they want to send on a field trip. Michie, Christie, and Analyse were chosen for the competition where they had to compete for safety, with the loser ending up as a third nominee on the block.
Analyse immediately came up with a plan to throw the competition because she believed she would stay in the house as opposed to Christie. However, Michie was determined to win to guarantee his safety as he knows it's him and Holly against the rest of the house.
The field trip turned out to be a competition where the houseguests had to transfer an egg outside the cage from the inside, and then guide the egg down a plank to knock over four wooden planks that spelled "safe." Michie quickly secured the win and helped Analyse by telling her to shake the egg first.
Even though the soccer star said she would throw the competition, Christie did so terribly that Analyse had to compete not to blow her cover. She got second place and received the punishment, and Christie lost, forcing her to become another nominee on the block.
Michie was elated because he feels Christie could go home during Tommy's Head of Household without getting any blood on his hands.
Who did Tommy nominate?
After Kat made another plea to Tommy to stay off the block, he ended up choosing her and Cliff as his nominees. He claimed they had "working relationships" with everyone in the house, which terrified him. Hurt by the news, Kat immediately began crying at the table.
On the Live Feeds, after Tommy gave his nominations, he privately explained his reasoning to Jessica in the Head of Household room. The Broadway dancer admitted Kat confused him by not voting out Michie after she's told everyone several times that he's her target.
He also clarified that he had no hard feelings against either houseguest, but made what he felt is a fair game move.
Who will win the Power of Veto, and will they use the power on Cliff or Kat? Watch Big Brother Wednesdays at 8 P.M. EST on CBS to find out!