Why 'Big Brother 21' Fans Do Not Want Bayleigh Dayton and Chris Williams Back To Host the HOH Competition
From the obnoxious "Swaggy C" shirts to the proposal at the end of Big Brother 20, fans view almost everything Chris Williams and Bayleigh Dayton do as attention-seeking. Therefore, when the couple was at the center of a possible scam involving a fundraising basketball game, it caused viewers not to like them more; especially after the dismissive way they responded.
Fast forward to Big Brother 21, and fans are furious that the engaged couple has been invited back to host the next Head of Household competition. What happened? Keep reading to find out.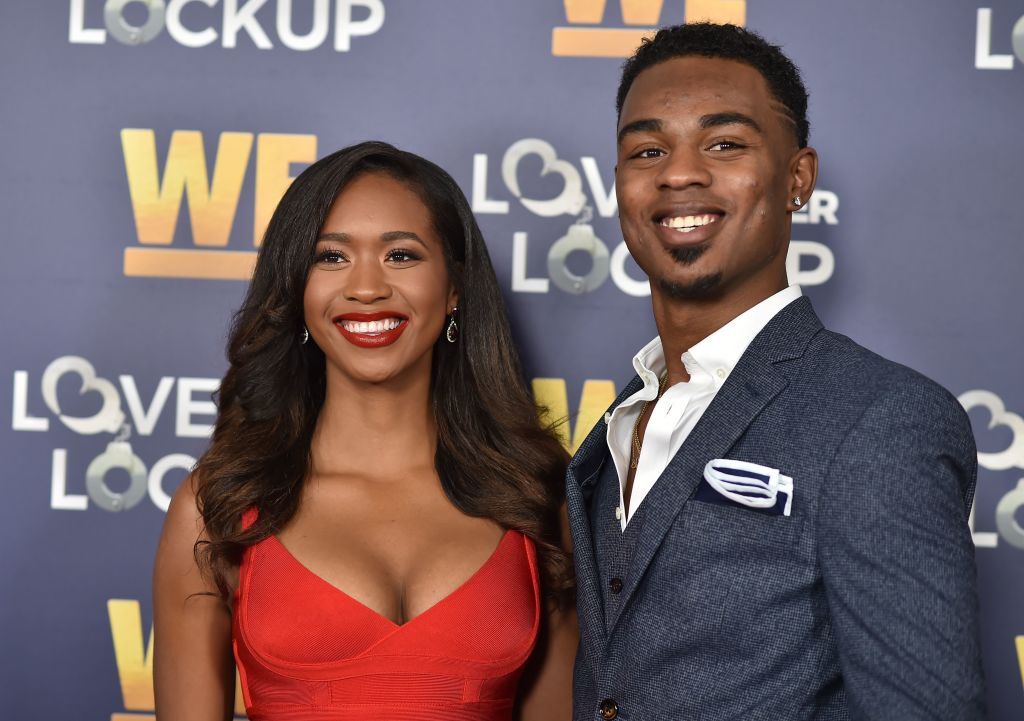 'Big Brother 20' Chris Williams and Bayleigh Dayton's scandal
On January 5, 2019, Chris and Faysal held a fundraising basketball game in Las Vegas for BB19 Final Four contestant, Kevin Schlehuber, who was diagnosed with prostate cancer in the fall of 2018. The event also supported ZeroCancer, a nonprofit organization that raises awareness and stresses the importance of educating men about prostate cancer.
Other Big Brother contestants also attended the event to attract more fans including BB20 Scottie Salton, Rockstar Lantry, Bayleigh, and BB18's Da'Vonne Rogers. Attendees were able to buy general admission or VIP tickets, which included photo opportunities with the former BB Houseguests. Additionally, those who could not attend but wanted to watch the game were able to pay a small fee to watch online.
On a website where fans could purchase tickets, it stated that a portion of the money raised will go to ZeroCancer. The fundraiser turned out to be a success, and they collected thousands of dollars from fans who supported their cause.
However, less than a month after the event, Kevin's daughter accused Chris and Faysal of pocketing the money for themselves and only giving Kevin $500 as well as made him pay for his flight.
Bayleigh and Chris defended themselves in a now-deleted YouTube video titled, "Receipts. Kevin's Daughter. Clarity. I'm done." Chris claimed the original reason why they wanted to put on the event was for the fans, and then Kevin was diagnosed with cancer, and they decided to donate some of the money to them.
He continued explaining himself, saying Kevin was supposed to get at least half of the proceeds, however, he "became cancer-free." According to him, Kevin said if Chris paid for his flight to Vegas, then "anything else is a bonus."
Additionally, Chris said he could not find any sponsors, so he and Bayleigh allegedly spent $8,000 out of pocket to cover event expenses. He said they made around $19,000 and then had to pay approximately $12,000 in fees afterward, so the rest of the profits went towards himself, Fessy, ZeroCancer, and Kevin.
Specifically, he paid himself $2,000 for putting on the event, Fessy $2,000 for "drawing most of the crowd," and then Zero and Kevin received $800 each.
Why 'Big Brother 21' fans don't want Bayleigh Dayton and Chris Williams back
The basketball event was marketed as a cancer fundraiser for Kevin and Zero. If Chris wanted to change things after Kevin became cancer-free, then he should've changed the marketing from a fundraiser to an event, then he would be in the right to keep the money.
Additionally, if he couldn't find any sponsors and had to pay out of pocket, he should've not gone through it or explain to Kevin that he needed to recoup at least some of the money he spent. Instead, it looks like Chris and Fessy used Kevin's cancer as a way to scam their own fans because they kept more than half of the profits.
Therefore, Big Brother 21 viewers were not happy when host Julie Chen Moonves announced the two would come back and host the next Head of Household competition.
After the competition, Chris gave fans another reason not to like him because he immediately tweeted out the new HOH winner before deleting it twenty minutes later. Who won? Watch Big Brother Sunday at 8 p.m. EST on CBS to find out.