'Big Brother 21' Fans Think Jessica Saved the Season with Her Big Move
Big Brother 21 has been full of controversy due to several houseguests. It looks like one of them is going to be evicted and that's all thanks to Jessica Milagros. Find out what fans are saying about her saving the season with her big move and more.
Many fans wanted Jackson Michie and Jack Matthews off the show
Jack Matthews angered a lot of people by how he talked to other houseguests. They created a petition after his comments about Kemi Fakunle were heard on the live feeds.
"Jack Matthews has said numerous racist things and has been very aggressive towards the only black woman in the Big Brother house, including saying he wants to 'stomp a mud hole through her chest.' He needs to be expelled for Kemi's safety and to show that it's not okay to be racist in 2019, especially on tv," read the petition.
He wasn't removed, and he went on to say more racist things. Tommy Bracco said, "the proof is in the pudding" when houseguests were talking about Isabella Wang. Matthews then chimed in to say "in the rice pudding."
Producers eventually released a joint statement to respond to angry fans. "At times, the Houseguests say things that we do not condone," read the statement. "We share some of the viewers' concerns about inappropriate behavior and offensive comments, and producers have addressed specific incidents with the Houseguests involved. However, there is absolutely no truth that the casting of the show is racially motivated, that the Houseguests' behavior is predetermined or that the outcome is controlled in any way."
Michie has been working closely with Matthews. He also had fans turn against him for targeting most of the minorities in the house when he had the power to banish four people in the first episode. Both players were protected by in the Six Shooters Alliance.
Jessica Milagros won Head of Household and the veto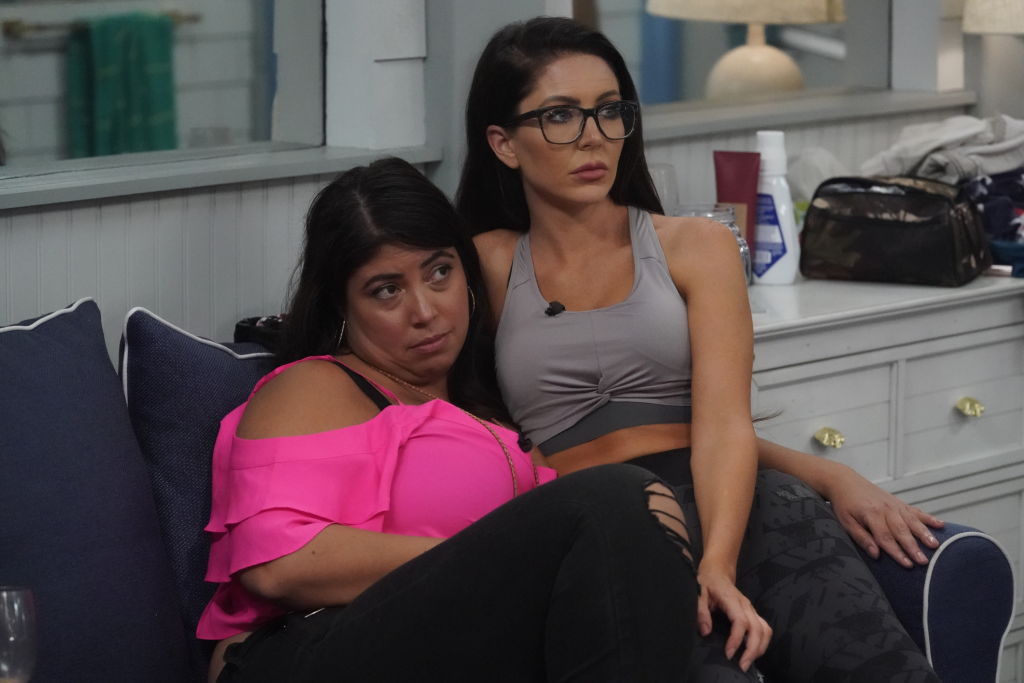 Right after Six Shooters imploded there was a new Head of Household (HOH) competition. Milagros was the one who won the memory competition and decided to make the big move of putting Matthews and Michie on the block.
"So I'm HOH this week and guess what's going to happen. I want to get rid of a very powerful player," Milagros said in the diary room of the August 4 episode.
"They're acting as if we hand chose each other like we literally had all tried to be a part of whatever that is and they have legit just pushed out," Milagros told Nicole Anthony, Cliff Hogg III, and Kathyrn Dunn. "I feel like empowered that I can keep all of us safe for one more week."
Milagros later got to talk about the week after she won the veto. "Yes, this was one hell of a week. I have all the power. Now all I'm looking for is that cherry on the top getting to see my target go home. Say hola to Julie for me, Jack!" said Milagros in the diary room.
Fans are happy she kept Jack and Jackson on the block
Fans are celebrating that Milagros managed to keep her power the whole week. Her main target is Matthews and it looks like he might leave and go in jury.
It should be interesting to see what will happen after this week. Will the outsiders continue to band together after a powerful week? Will Milagros continue to be a powerful player this season? We will have to wait and find out.