'Big Brother 21': How Holly Allen and Kathryn Dunn Were Connected Before the Show
There is still a lot of mystery around certain cast members on Big Brother 21. Holly Allen and Kathryn Dunn have a connection from before the show. Find out what is and if they will work together this season.
Some of the contestants knew each other before the season
It's tough to say if it's on purpose or an accident, but some of the cast members knew each other before this season. Fans discovered before the premiere that Christie Murphy and Tommy Bracco had a unique connection from before the show.
Murphy used to date the Broadway dancer's aunt. A photo was found on his Instagram dated back from Thanksgiving 2015. They're both in the picture along with many other people. It's captioned, "I LOVE MY FAMILY MORE THAN ANYTHING!!!!!!!"
Julie Chen later mentioned that some of the houseguests knew each other in the season premiere, but it has yet to come into play in the game. Murphy and Bracco have talked about keeping their past a secret from the rest of the cast.
"Any strategy that I had coming into this game has completely gotten thrown out the window now," Bracco said on the show. "But I'm praying that this will be a blessing and not a curse. I know we can work together and be a great team moving forward. I'm just hoping my family's going to be okay with it. That they're going to understand where I'm coming from and know that this is what I gotta do to do well in this game."
Dunn and Allen were in the pageant world before the show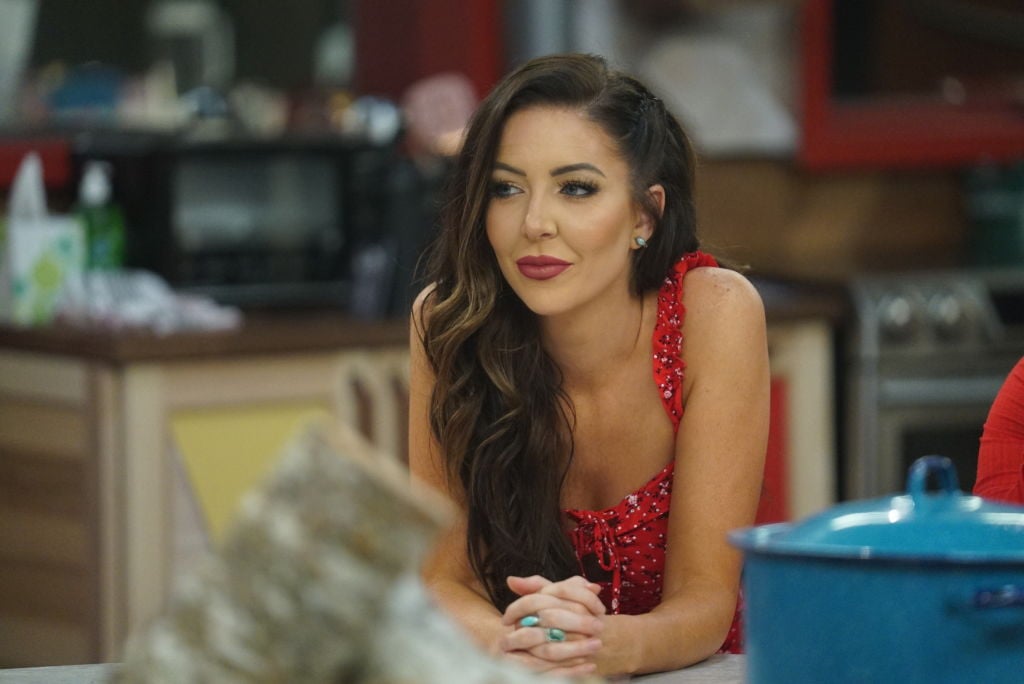 Kathryn Dunn previously competed in the Miss America and Miss USA pageant pageants. According to her website, she is one of three women who has placed in the top five of both pageants. She collected a few titles including "Miss Dallas County."
Holly Allen won the Miss Wyoming USA pageant back in 2011. She also reportedly dated Luke Pell who was seen on season 12 of The Bachelorette. It turns out this past made the two cross paths before.
They made a final two alliance
Dunn called Allen "Miss Wyoming," but Allen hushed her. That's because no one knows about their connection.
"Holly and I, we actually have more than just [Jackson] Michie in common. We both are in the pageant world. We both do promo modeling," revealed Dunn on July 25's episode.
She went on to say that their connection isn't the strongest. "We don't exactly know each other, but our lives are very intertwined."
Allen admitted, "This is such a weird situation. I feel like I want to trust her because I recognize her face, but really we're just kind of getting to know each other."
This season the two haven't really worked together. However, this new episode showed a scene of them talking about having a final two alliance together.
It's possible nothing will really come of this. After all, Allen is part of the Six Shooters alliance and Dunn is a floater who sometimes votes with them. However, this secret alliance could be another twist to the season.
[Correction, 9/15/12: An earlier version misspelled Kathryn Dunn's first name."]