'Big Brother 21': How Julie Chen Moonves Confronted Jack Matthews About Those Offensive Comments
Many fans showed their outrage through social media and a petition for how Jack Matthews was talking about other houseguests on Big Brother 21. Those comments were finally showed when he was evicted. Find out what he had to say in response and more.
Fans created a petition to get Jack Matthews removed from the show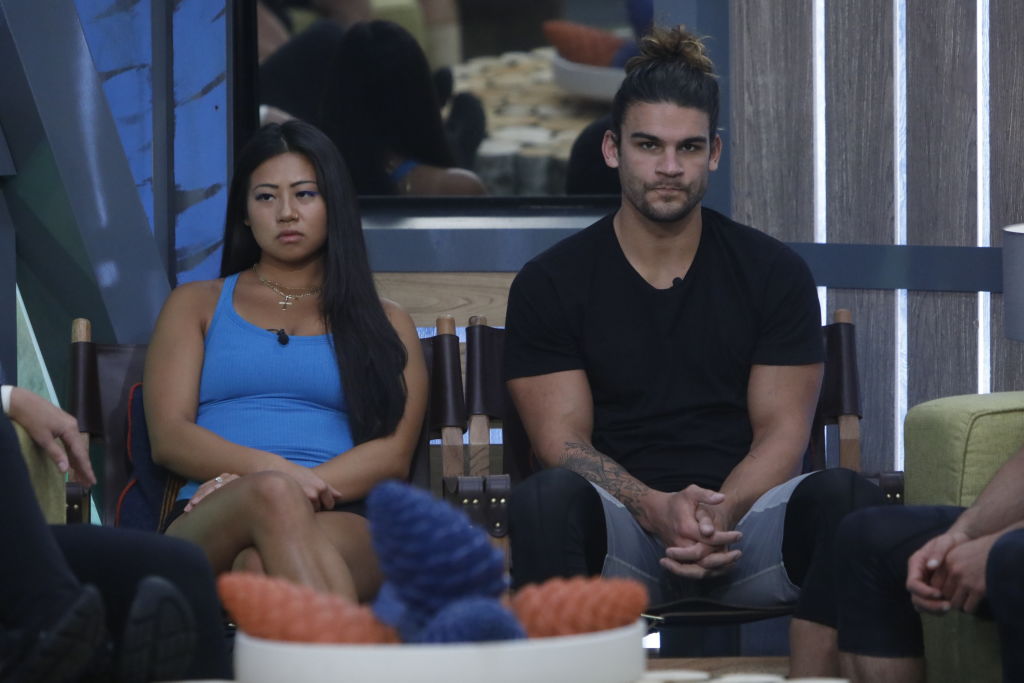 Those who were watching the live feeds weren't happy with how Matthews was talking about Kemi Fakunle. They decided to create a petition to get him out.
"Jack Matthews has said numerous racist things and has been very aggressive towards the only black woman in the Big Brother house, including saying he wants to 'stomp a mud hole through her chest.' He needs to be expelled for Kemi's safety and to show that it's not okay to be racist in 2019, especially on tv," read the petition.
It got many signatures, but it didn't work. Finally, the show addressed that and more comments when Matthews was evicted.
Julie Chen Moonves showed Matthews' comments about Fakunle
Fans finally got to see a lot of things that were heard on the live feeds addressed.
Julie Chen Moonves brought up how Matthews wanted Fakunle out. She asked him why and he said, "Because she said some bad stuff about my both Jack–Michie." He claimed she said stuff about cooking and Michie should be OK because he cooked for everyone in the house.
A video showed two clips of Matthews talking about Fakunle with other people. "In recap, you called her b*tch, you called her dog poop — you didn't use the word 'poop' — and we just heard you say you wanted to 'stomp a mud hole through her chest.' Watching that now, what are your thoughts?" asked the host.
"OK, well, I will say that the 'stomp the mud hole' comment is based on something that Sam [Bledsoe] said last season when she was frustrated, and I don't think there was any personal vendetta behind saying that," Matthews said. "I think my statements were playful in a group of people. I do apologize for what I said, and that's very sincere. I think Kemi was, and is, a great person."
He then continued, "I wouldn't say that I fully support the things that I said and the way that I said them. If I could take them back, I would, and I wish I could have articulated them in some other way possible. But it doesn't take away the fact that I don't think that Kemi is a wonderful person inside and outside of this house, as a person, absolutely."
He also claimed there is a reason behind his rice pudding comment
Fans were also angry that Matthews mentioned "rice pudding" when talking about Isabella Wang with other houseguests. He claimed that had nothing to do with her ethnicity.
"There was the slop thing going on and people were making different recipes earlier in that evening, mainly Tommy [Bracco] and Christie [Murphy]," said Matthews. "And 'rice pudding' was spoken about and slop pudding. And so earlier in that evening, rice and slop pudding were going around, so Tommy bringing it up in that situation made me say it there. It had nothing — absolutely nothing — to do with her ethnicity whatsoever."
Matthews is now out of the house and will be in jury. Fans will have to wait and see how it will vote at the end of the season.