'Big Brother 21': Jack Matthews Reportedly Makes a Rule as Head of Household That's Angering Fans
There are many things that have people talking about Big Brother 21. Multiple members have been accused of racism including Jack Matthews for his comments about other cast members. His alliance has also been targetting the minorities in the house.
Now he has come up with a rule as a new head of household. What is it and how would it affect the game? Here is everything you need to know.
Evicted houseguests will now stay in Camp Comeback
Julie Chen previously announced that something will happen in the show that has never happened before. That twist would involve David Alexander, who was the first to get evicted from the house.
It was announced after the second eviction that Alexander and Ovi Kabir won't be leaving the Big Brother house. Evicted houseguests will join Camp Comeback in a less comfortable cabin. When there are four players in the camp they will get a chance to fight to join the game again.
This twist was a huge surprise to everyone in the game, and will probably affect how they play it.
Jack Matthews won Head of Household after being accused of racism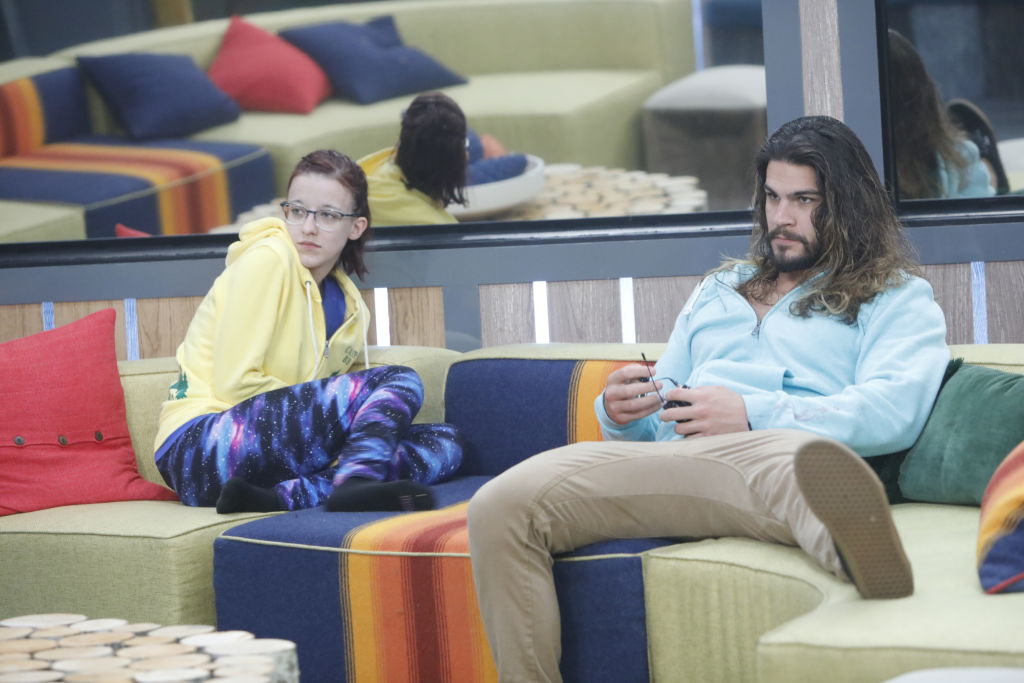 The other houseguests played a game of BB Fireworks Quiztacular after the twist announcement. Jack Matthews won, which is getting a big reaction from fans given he was previously accused of racism.
Fans were previously angry at him and created a petition on July 1 calling for his removal from the show. "Jack Matthews has said numerous racist things and has been very aggressive towards the only black woman in the Big Brother house, including saying he wants to 'stomp a mud hole through her chest.' He needs to be expelled for Kemi's safety and to show that it's not okay to be racist in 2019, especially on tv," reads the petition.
It currently has over 3,000 signatures with the goal of getting 5,000. Many fans were interested to see what it would mean that two houseguests, who are minorities, his alliance evicted would be staying with them.
Matthews told the house not to talk game with Camp Comeback
Many who are watching the live feeds are talking about how Matthews called a house meeting after the HOH competition. It seems like he is threatened that the evicted houseguests will be living with them.
The new HOH told the houseguests that are still in the competition to not talk game with Camp Comeback. This isn't an official rule for the game, but he's requesting it. This is getting strong reactions from fans.
Some might be happy to know that not all of the houseguests are on board for his rule. One account tweeted "Ovi goes up to Camp Comeback. Cliff follows and immediately dismisses Jack's request. Cliff promises to share gametalk with Ovi."
Many are saying Alexander has also been trying to talk game with other houseguests. It looks like Matthews rule isn't winning him any favor with fans.
Fans will have to wait and see if it'll affect his social game in the house. Houseguests might either fall in line, which will help him. Or they can see this as him going overboard with his power and will plan to target him sooner rather than later.