Why 'Big Brother 21' Fans Are Accusing Jackson Michie of Using Production to Cheat
At the beginning of Big Brother 21 when Jackson was a Have-Not, he consistently broke the rules, effectively ending the Have-Not system. However, evicted Houseguest Sam Smith claimed production canceled the Have-Not program this season because some of the contestants were cooking it, and it posed a health threat.
Regardless, fans have thought Jackson receives preferential treatment from the producers ever since. Before the Week 11 Live Eviction, the server made one last-ditch effort to save his girlfriend, resulting in a colossal blowout Live Feeders didn't get to watch.
Fans are now accusing production of again protecting Jackson, and not showing the fight on purpose. Do they have a point? Keep reading to find out.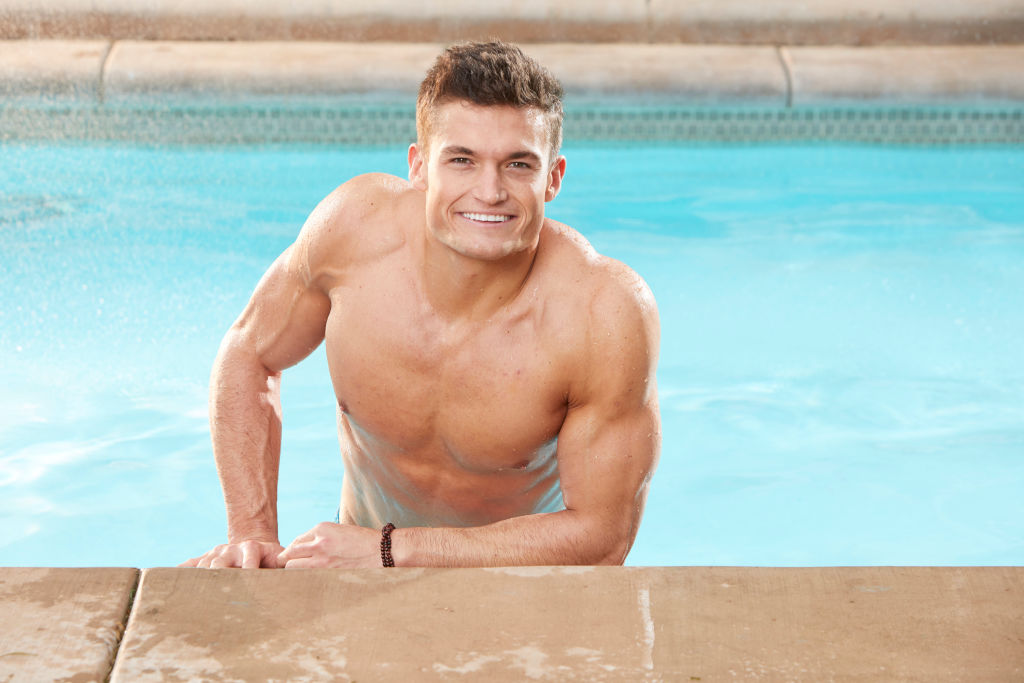 Jackson Michie devised a play to save Holly Allen
After hearing Cliff and Nicole were undecided about who they would evict, Jackson became extremely angry that the duo would go back on their word. Additionally, Holly and Jackson kept Cliff and Nicole safe when they were the HOHs, so the showmance expected the pair to return the favor.
Therefore, when Jackson saw Tommy go into the Have-Not room to speak to Cliff and Nicole privately late at night, he knew it was his chance to get some intel he could use later.
The server tiptoed to the door and eavesdropped. He overheard Tommy verify that he would throw the HOH to Cliff or Nicole, and then gun for the Veto so he could target Jackson.
Satisfied, he snuck away and went back into his room to think about his next steps. After Jackson came up with a plan, the server approached Cliff and Nicole in the RV room and told them about a conversation with Tommy that never happened.
Using the info he overheard Tommy say in the Have-Not room; Jackson claimed Tommy said to him that he would tell Cliff and Nicole those things so the Broadway dancer could secretly team up with Jackson.
Then, the new duo would target Cliff and bring Nicole to the Final Three because they could beat her easily. This last bit of information upset the preschool aide, and she asked for a House Meeting. However, Jackson asked her to wait until the morning, and Nicole obliged.
Jackson Michie tried to delay the House Meeting
Because it's someone's last night, Jackson wanted to wait until the morning to have the blowup. The next day, eviction day, when Cliff and Nicole woke up, it seemed like they were decided on evicting Tommy because they were scared of the number of potential Jury votes he has.
However, they still confronted him about Jackson's fabricated story, which the Broadway dancer, of course, denied. Nicole then decided to call a House Meeting and gathered everyone in the kitchen.
Tommy and Jackson were the first ones in the kitchen, and the tension between them was evident as the Broadway dancer stared Jackson down as the server avoided eye contact. Then, the Live Feeds went down until the incredibly fast HOH competition after the show.
'Big Brother 21' Fans accuse Jackson Michie of cheating by using production
Furious the Live Feeds when down; viewers insisted production did it on purpose to protect Jackson's image by editing the footage when it's shown to viewers on Sunday night.
Additionally, after Jackson went into the Diary Room for a few minutes before the House Meeting, without being called for, he told Cliff that it was about a conversation he had with Tommy.
As a rule, the Houseguests are not allowed to talk about their Diary Room sessions. Every time anyone mentions anything about something they said or were asked, Big Brother announces over the loudspeaker, "[Name], you are not allowed to talk about your Diary Room sessions with other Houseguests."
However, when Jackson made his claim, Big Brother never announced it to the server. Additionally, fans believe using production to influence another Houseguest is against the rules.
On the other hand, other viewers think it's Cliff and Nicole's fault for not realizing Jackson couldn't talk about his Diary Room conversation, and ended up believing him. To see the blowout, watch Big Brother 21 Sundays at 8 p.m. EST on CBS.