'Big Brother 21' Winner Jackson Michie Brought Holly Allen to His Family's Thanksgiving
After showmance Jackson Michie and Holly Allen made it to the Final Two in Big Brother 21, they have continued to hang out daily in California. Michie already brought Allen home to meet his parents at the beginning of October. He then invited her to meet his entire family for Thanksgiving, and Allen "fit right in."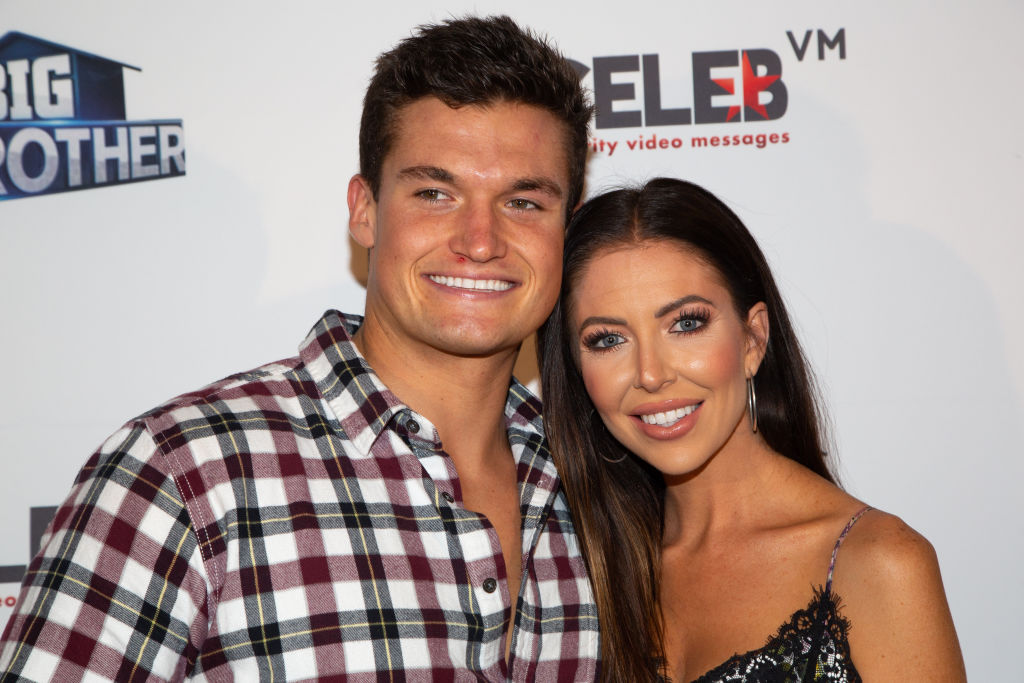 Jackson Michie and Holly Allen began dating on 'Big Brother 21'
Within the first week of living in the Big Brother house, Jackson Michie hooked up with Kathryn Dunn, and it seemed like they would begin a showmance.
However, Holly Allen was in the Gr8ful alliance with him, and they were spending a lot of time together, so Michie decided to start something romantic with Allen.
They were both very close to another couple, Jack Matthews and Analyse Talavera, and Michie tried to secretly inform Matthews that Dunn and Allen knew each other before entering the house.
However, the fitness trainer spilled the beans to other alliance members, Christie Murphy and Tommy Bracco, splitting up the Six Shooters. Realizing he no longer had any protection, Michie began winning competition after competition and aligned with Cliff Hogg and Nicole Anthony.
After the latter two missed their chances to eliminate Michie and Allen, the server took his girlfriend to the Final Two with him, becoming the first showmance to do so.
Jackson Michie and Holly Allen continue to date after 'Big Brother 21'
After the show wrapped, Michie and Allen, who both already lived in California, continued to hang out almost every day. He even brought her home to meet his parents, and his mother made adorable Head of Household baskets for them.
Michie, Allen, and the rest of the Six Shooters alliance (including Kathryn Dunn and Nick Maccarone) "raided" Area 51 in New Mexico. They also visited Malibu Wine Safaris, where Allen did or still works, and met fans at a Meet and Greet in Calgary, Canada.
Michie then went on a "boy's vacation" with Matthews and a couple of his friends, but they returned in time for Halloween, where Michie and Allen dressed up as Mr. and Mrs. Smith. The couple also took a trip to Colorado before going back to his hometown for Thanksgiving.
Jackson Michie brought Holly Allen home for Thanksgiving
In Michie's first Instagram story, he posted a video of his family members standing in the kitchen talking and then showed Allen off at the end. He wrote, "she fits right in," and tagged his girlfriend as well as geotagged it.
Michie also showed off the food, and then claimed Dunn "somehow made her way into" his Thanksgiving conversation because his mom said, "no conspiring."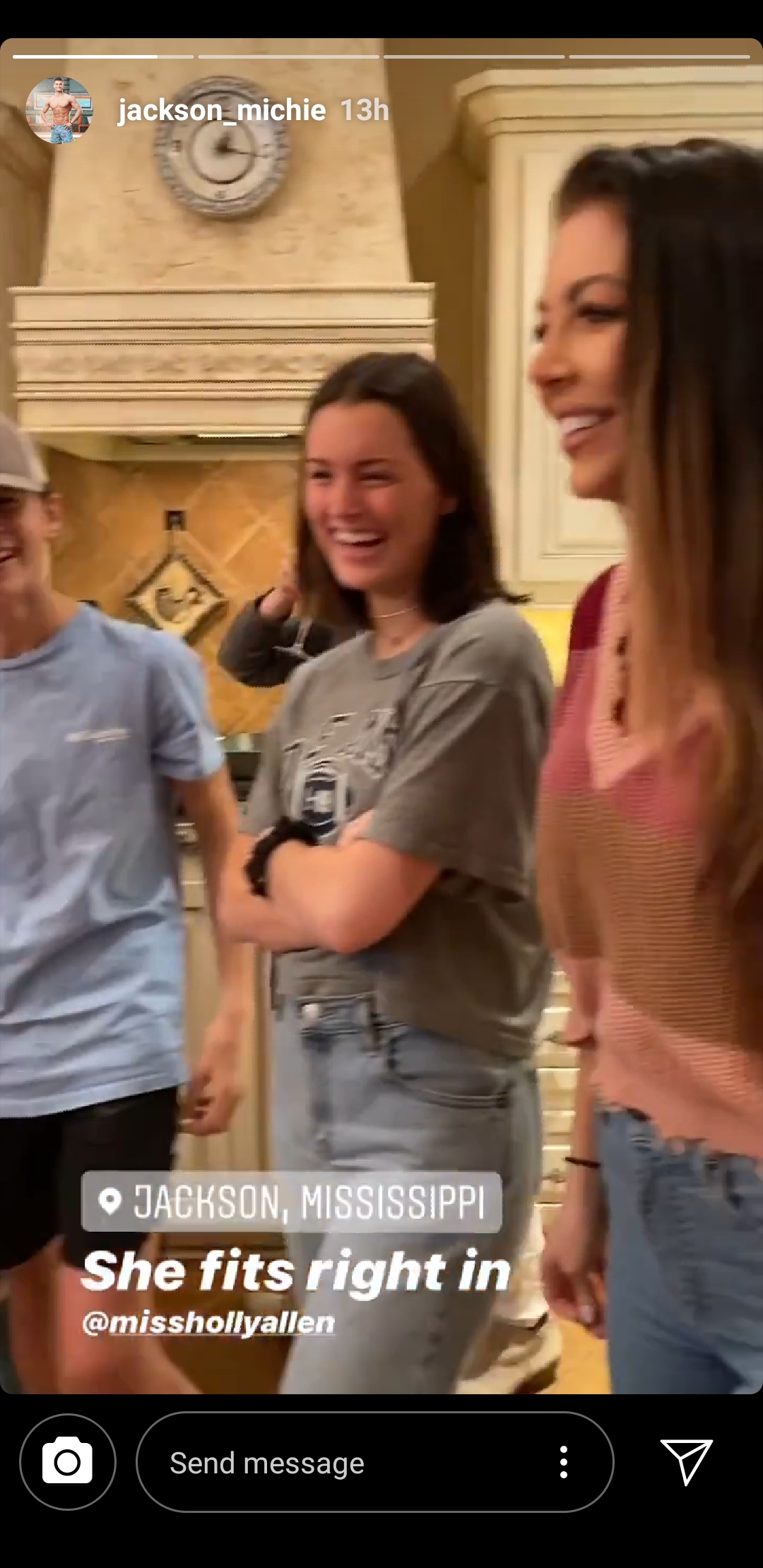 On Allen's Instagram story, she posted a video of Michie playing football with his younger family members. She also showed them riding a zipline, which Michie was too big for, and then polled the viewers, asking, "who did it better?" So far, 91% of those who voted answered Allen.
While Michie has not yet met Allen's family, he has met her dog, Jackson, who seems to approve of him.