'Big Brother 21' Winner Jackson Michie Explained Why He Wanted To 'Mule Kick' David Alexander
'Big Brother 21' winner Jackson Michie made several controversial statements in the house, including he wanted to 'mule kick' David Alexander in the teeth.
Big Brother 21 was clouded in racism controversy, as several other seasons, because the four Houseguests that were banished were minorities and the oldest contestant, the first three competitors evicted were minorities, and several rude comments were made about minority Houseguests even weeks after they left the house.
Julie Chen Moonves attempted to give them a voice at the reunion by allowing the prejury to face their accusers and demand they take responsibility for their actions. However, the Houseguests were not shown any video footage or read the offensive comments they made so they couldn't properly apologize.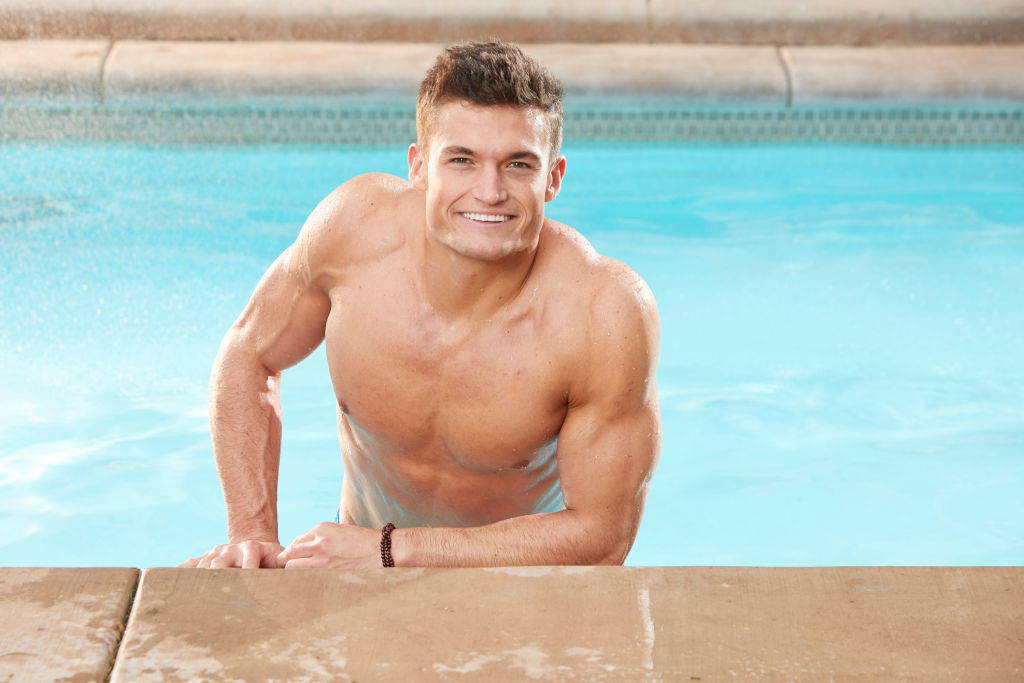 After Jackson Michie and Holly Allen took some time off from traveling to rewatch the season, they did and updated themselves on the questionable behavior they did in the house.
He then went on several podcasts and explained the background behind one of the most controversial statements of the season.
Jackson Michie accused of racism during 'Big Brother 21'
In the first twist of the summer, the Houseguests had to appoint a Camp Director for the week. After some campaigning, the majority chose Jackson Michie.
He then had to banish four Houseguests and selected David Alexander, an African American, Jessica Milagros, a Latina woman, Cliff Hogg, the oldest Houseguest, and Kemi Fakunle, the only other African American contestant.
Fans on social media immediately sounded off and accused Michie of making his selections based on race and age. Additionally, Live Feed viewers took offense to comments the server made about Alexander.
However, he explained his decisions during the Big Brother 21 finale, saying he chose to banish the Houseguests he did because Alexander, Milagros, and Hogg also campaigned to be Camp Director and Fakunle didn't approach him to campaign at all.
He also took to the Your Reality Recaps podcast to explain why he made offensive comments about Alexander.
Jackson Michie said he wanted to 'mule kick' David Alexander
Michie, his then-close ally Jack Matthews, and several of their alliance members made several rude remarks about their Houseguests, which viewers interrupted to be racist.
For example, a seemingly unprovoked Matthews ranted about Fakunle on multiple occasions and said he wanted to "stomp a mudhole through her chest."
In one particular hatred filled rant, Michie said he wanted to "mule kick" Alexander in the teeth. Again, Live Feed viewers blew up Twitter about the server's comment and claimed it was racially motivated.
Jackson Michie explained the 'mule kick' comment
On Your Reality Recap podcast, Michie explained the build-up to him, making the potential threat. He said that after Alexander re-entered the house after being banished, he told Michie that he's "just a kid who read a book and decided to move to L.A. to do something different with your life."
Because Alexander does not know Michie's story or why he moved to Los Angeles, he became offended by Alexander's comment. Additionally, Michie explained Alexander used the offensive word "r****d" several times, which upset the server who had a person with special needs in his family pass away.
Therefore, Michie was angry at the time and said he wanted to "mule kick" Alexander out of frustration. Nonetheless, the server apologized for his words and wants the opportunity to apologize to Alexander to his face when the time is right.