Could 'Big Brother 21' Host Julie Chen Be Fired Over Using a Racial Slur?
The Big Brother house has been plagued by controversy during Season 21 thanks to houseguest Jack Matthews that has made offensive remarks towards fellow minority contestants. He was evicted last week and host Julie Chen grilled him on his offensive language but after doing so she landed in hot water for using another racial slur.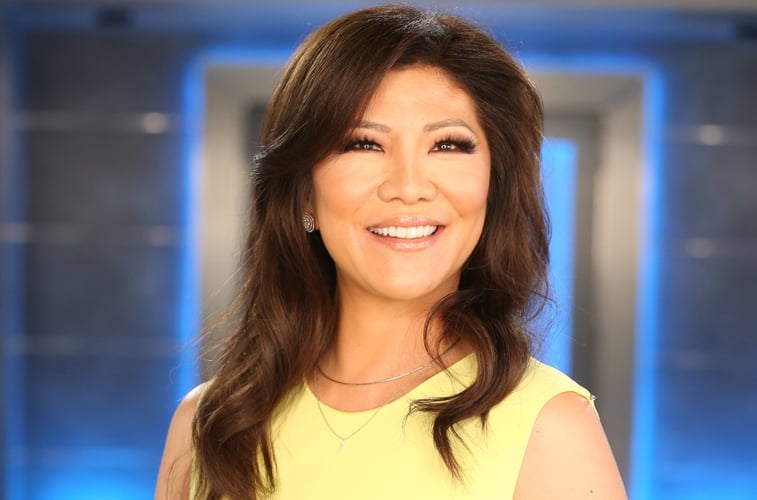 What Inappropriate Thing Did Julie Chen say?
Fans of "Big Brother" were happy to see the eviction of Jack Matthews from the main house after continuous comments towards Kemi Fakunle and Isabella Wang, two minorities in the house. During his exit interview, Julie Chen pressed him by making him see clips of when he made the horrible remarks.
Jack labeled Kemi as a "bitch" and "dogsh**" during conversations with other housemates and even used threatening language toward the African-American contestant saying he "wanted to stomp a mudhole through her chest."
"Okay, well, I will say that the 'stomp the mudhole comment' was based on something that Sam [Bledsoe] said last season when she was frustrated, and I don't think there was any personal vendetta behind saying that," he told Chen.
Following the grilling, Chen apologized to Jack for not showing the goodbye messages as bringing light to his racially charged comments were of utmost importance to dedicated viewers that watch the 24/7 live feeds. In doing so, the CBS host used a word that is highly inappropriate.
"We didn't gyp you out of goodbye videos…," she said when ending the interview and leading to commercial break.
Although most don't deem the word as something negative, gypped has racist origins according to Jake Bowers, the editor of Travellers Times. "Gypped is an offensive word, it is derived from Gypsy and it's being used in the same context as a person might once have said they 'jewed' somebody if they did an underhand business transaction," he told The Telegraph.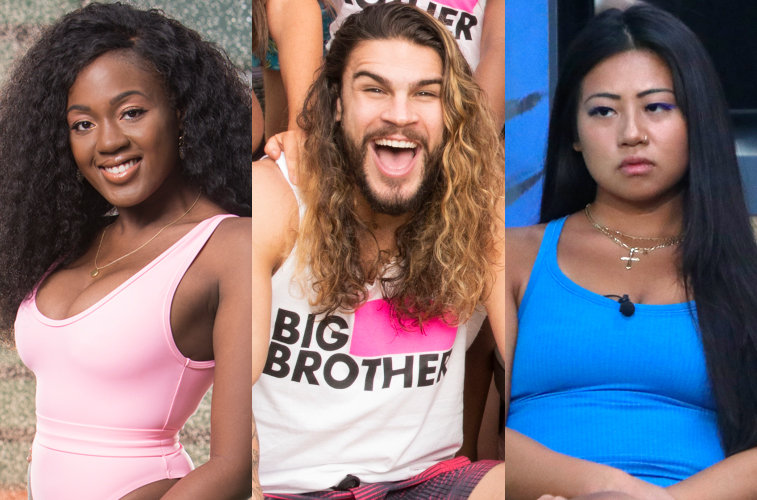 What Are Fans Saying About Julie Chen?
"After all that, did Julie Chen really just say, 'gyp you out of' offending all gypsies everywhere?," one user questioned on Twitter.
Big Brother fans have taken to Chen's official Twitter account to ask for an apology after the mishap.
"Please apologize for your use of the word 'gyp.' It is highly offensive," a Twitter user asked.
Another user wrote: "Julie, you need to apologize for using the word 'gyp' last week. You shoveled it at Jack and not it is your turn to own up."
"So Julie Chen Moonves gives Jack a hard time over misunderstood, racially insensitive, comments and then promises him she didn't 'gyp' him out of something. So I suppose she can now apologize after the break," another fan pointed out the hypocrisy.
Has Julie Chen Addressed Controversy On 'Big Brother'?
Since Julie Chen's faux-pas on live television, the Big Brother host has not been on the show and has not had the opportunity to address the issue. It's unsure if the seasoned host will apologize on-air on the upcoming eviction when she will be back on as presenter.
Chen could have used social media to tackle the controversy surrounding her but has been completely silent on the matter.
The last tweet on her timeline was a retweet of a GIF from The Breakfast Club that says the following: "The 80s Called and said don't you forget about me."
Over on Instagram, Chen's last publication was from 1 day ago and she shared a picture of Kemi with the following caption: "…when you wake up and the weekend has mysteriously disappeared."
Could CBS Fire Julie Chen For Racial Slur?
It is not sure what the policy is at CBS regarding on-air personalities using language that offends viewers. The network recently addressed the racism in the house during a panel at the Television Critics Association event.
A reporter addressed the panel, which included Kelly Kahl, president of CBS entertainment and Thom Sherman, senior vice president of programming, asking about an incident cast member Kemi brought up when a producer asked her to "act and talk in a more stereotypical way."
"We learned that a producer, in an attempt to get a sound bite from one of the house guests, overstepped. That producer was reprimanded and received unconscious bias training, as did all the producers on the show, and we don't believe that an incident like that will happen again," Sherman said according to The Wrap.
As for Julie Chen getting fired, that question is left up in the air. What we do know is that her contract is up after the end of this season and negotiations are most likely taking place already.