'Big Brother 21': Host Julie Chen Moonves Exclusively Interviews the First Three Evicted Houseguests
The four evicted houseguests, David Alexander, Kemi Fakunle, Ovi Kabir, and Cliff Hogg competed in Comeback Comp to win their way back into the house. Hogg won by a landslide, officially sending Alexander, Fakunle, Kabir, out of the BB house. Host Julie Chen Moonves exclusively interviewed the three houseguests to get their take on their Big Brother 21 experience. How did the evicted campers view Camp Comeback and their other houseguests? Keep reading to find out!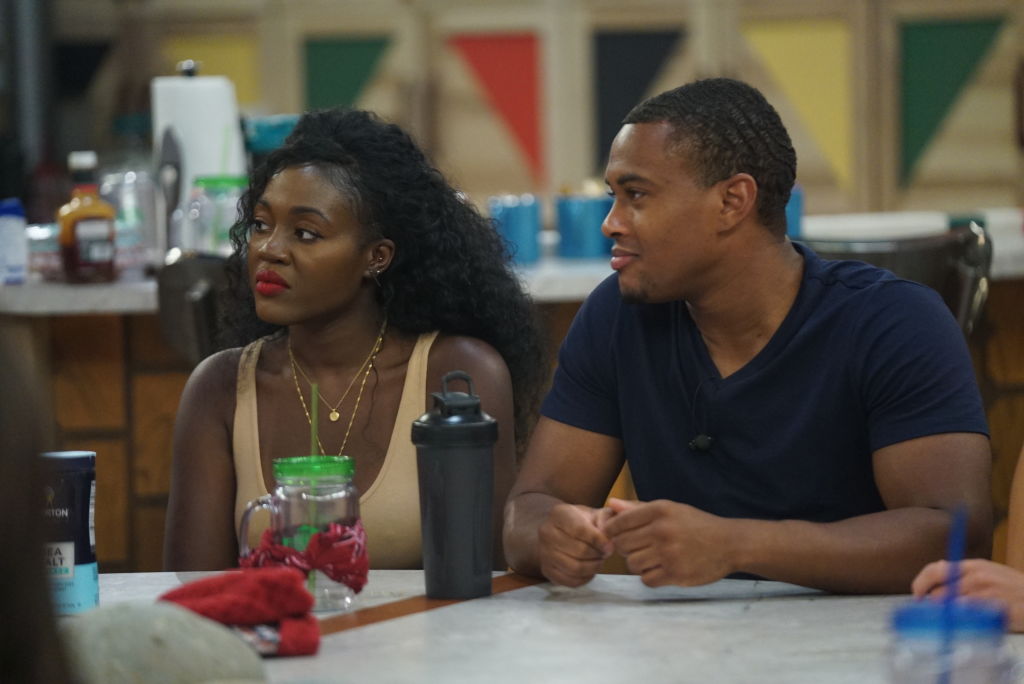 Interview with David Alexander
Unfortunately, Alexander never had the opportunity to play the Big Brother game, and only had the social aspect to rely on. He told Moonves he had the opportunity to join an alliance if he won his way back into the house. Alexander has mentioned Michie was his first target to evict. He believes he could have added Sam Smith, Nick Maccarone, Isabella Wang, Nicole Anthony, Cliff Hogg, and possibly more to accomplish the job.
Alexander did not know much about Big Brother before entering the house. Therefore, everyone's fake friendliness at the beginning of the show surprised him. He claimed he didn't realize there would be so much dishonesty with people playing the game 24/7. Living in Camp Comeback his whole time on the show isolated Alexander, and he appreciated the detachment from society.
Interview with 'Big Brother 21' Kemi Fakunle
Fakunle called out her ex-best friend, Wang, during the Live Evictions before she joined Camp Comeback to expose the houseguests' sneaky ways. She did so because she knew she was joining Camp Comeback and didn't care anymore at that point. Fakunle claimed she appreciated how hard Wang played the game. However, she said they did not share the same philosophy on life.
Although Fakunle didn't notice it at first, she can now tell when Wang is lying because she's "expressive and talks over herself." The houseguest also thinks Wang believes her lies because she repeats it until it "becomes her truth." Even though Fakunle was not aware of the alliances or that they were attempting to blindside Maccarone and Wang, she claimed: "them winning HoH was their saving grace." Fakunle firmly believes the two would have been on the chopping block together because "no one likes a two-headed snake. At least one head has to get cut off."
Even though Fakunle considers herself a Big Brother superfan, she admitted it was different from her expectations because of the large amount of downtime they had. Joining Camp Comeback also had its challenges as she noticed groups dispersed when she walked in the room. Ultimately, she enjoyed learning the other personalities in the house and never thought she would "admire someone like Sam."
Interview with Ovi Kabir
Kabir liked living in Camp Comeback because he could make real bonds with people without the paranoia of possible eviction. However, he didn't like the fact that people wouldn't talk game with him and felt ostracized. Had Kabir won his way back into the BB house, he would have aimed to win Head of Household and use his Nightmare Power. He admitted it was frustrating to leave the house with such a game-changing power in his back pocket.
However, he enjoyed the experience because he became unexpectedly great friends with 57-year-old Cliff Hogg. Kabir is also grateful for the Big Brother experience because it helped him get used to being comfortable in uncomfortable situations.
Watch Big Brother Sundays at 8 P.M. EST on CBS!