'Big Brother 21': Why Fans Are Calling Julie Chen Out For This Racial Slur
Big Brother 21 has been one of the most controversial seasons to date. The CBS reality show hosted by Julie Chen has been plagued by strong debates over some of the contestant's insensitive language towards minorities in the house. During the last eviction, one of the most polemic figures was voted out and the show's host confronted him with their horrible statements but it kind of backfired in the end.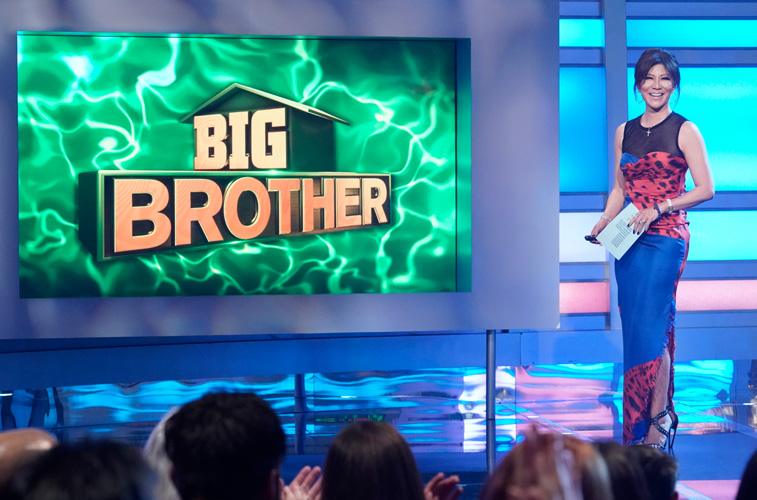 Who was evicted from the 'Big Brother' house?
Jessica kept all the power last week, winning the Head of Household competition as well as the Power of Veto comp. She put up Jack and Michie up for eviction and kept nominations the same as both of them are power players that had been running the house for the past several weeks.
The houseguests ultimately decided to keep Michie and evict Jack out of the house making him the first member of the jury that will ultimately vote for the winner during finale night.
What controversial comments did Jack make?
Jack's time in the house was plagued by controversy made by his on doing using racially charged remarks against some of the minority houseguests. During his exit interview with Chen, he was grilled for the statements he made, especially ones against African-American contestant Kemi Fakunle. During conversations with other housemates, Jack labeled Kemi as a "bitch," "dogsh**" and even used threatening language saying he "wanted to stomp a mudhole through her chest."
"Okay, well, I will say that the 'stomp the mudhole comment' was based on something that Sam [Bledsoe] said last season when she was frustrated, and I don't think there was any personal vendetta behind saying that," he explained.
He also added: "I think my statements were playful in a group of people. I do apologize for what I said, and that's very sincere. I think Kemi was, and is, a great person. I think this game and being in 24-hour view of people and you say things and… um, I wouldn't say I fully support the things that I said and the way that I said them. If I could take them back, I would, and I wish I could have articulated them in some other way possible. But it doesn't take away the fact that I don't think that Kemi is a wonderful person inside and outside of this house, absolutely."
Jack was also shown a clip of when he made a comment about Isabella Wang who was previously evicted. When talking to houseguest Tommy Bracco said "the proof is in the pudding" about how Wang was playing her game, Jack quipped saying, "rice pudding". Many viewers deemed this as racially insensitive being that Wang is Asian-American.
"It had nothing to do with her ethnicity whatsoever. I appreciate that I get to voice that," he told Chen.
What was the racial slur Julie Chen used?
Being that there was a lot of controversies within the "Big Brother" community about Jack's remarks, CBS made sure to confront him and air the polemic clips which took time away from talking about his gameplay and what ultimately led to his eviction.
This is when Chen apologized for not airing the goodbye messages and unknowingly used a racial slur after just going over the derogatory terminology Jack used.
"We didn't gyp you out of goodbye videos…," she said when ending the interview and leading to commercial break.
Although the term is used, many don't know that the word gypped has racist origins. Jake Bowers, the editor of Travellers Times, explained it best to The Telegraph saying: "Gypped is an offensive word, it is derived from Gypsy and it's being used in the same context as a person might once have said they 'jewed' somebody if they did an underhand business transaction."
What are the 'Big Brother' fans saying?
Following Chen's comments, Twitter was quick to call her out.
"So Julie Chen just said, 'don't worry, we didn't gyp you..' on tv right after calling out Jack for using offensive language towards another play? Wow," Alisha wrote on Twitter.
"It's awkward that Julie Chen Moonves wrapped up a convo about racial insensitivity with Jack by using the word 'gyp.' Has she apologized?," lesbodojo wrote on the same social network.
"Julie Chen calls out for saying rice pudding on 'BB21' but then uses the term gyp? I'm not a PC guy buy cmon [sic] be consistent," Eamon Moffet wrote.