'Big Brother 21' Star Kathryn Dunn Accused CBS Production of 'Cheapening' Her Relationship with Nick Maccarone
Kathryn Dunn and Nick Maccarone began an unexpected romance in the Big Brother 21 Jury House, which may turn into a real-world affair as she happily revealed he would be attending a Dallas Cowboy football game with her.
Their relationship is surrounded by controversy as it began before he ended things with former flame, Isabella Wang. Even though Dunn sticks by her decision and is glad she got close to Maccarone in that time, she's accusing CBS production of "cheapening" their relationship by airing the "jurymance" segment.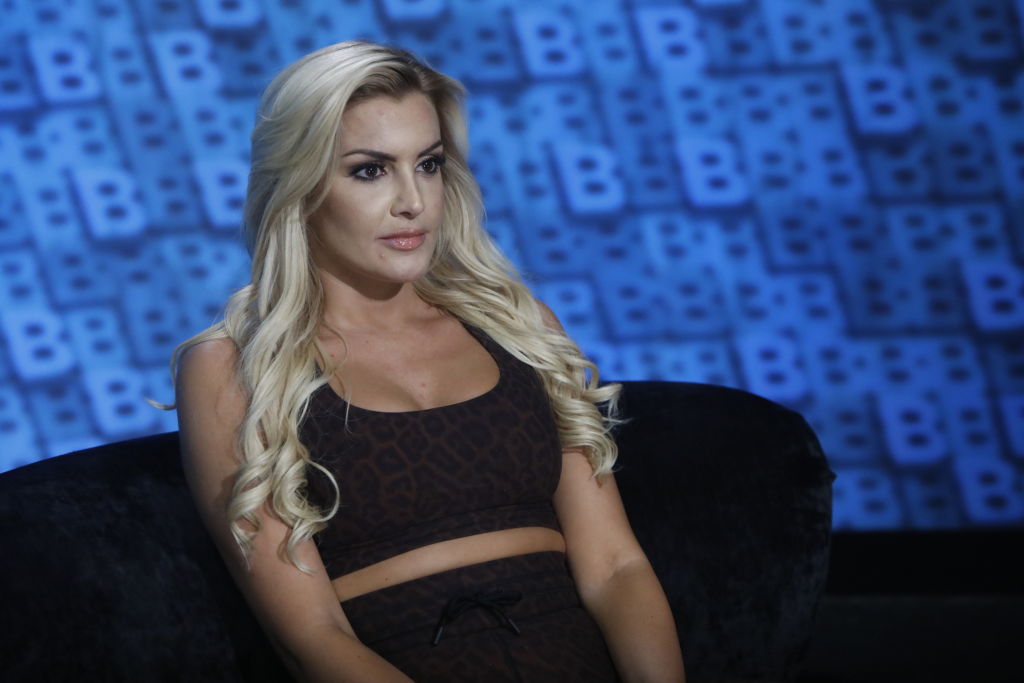 Nick Maccarone and Isabella Wang 'Big Brother 21' showmance
Early members in the dominating Gr8ful alliance, Maccarone and Wang, got into a showmance around the second week of living in the house. Wang began teaching him Mandarin; they told each other they loved each other several times and got very close at night, according to Live Feed watchers.
On Week 3, their alliance turned on them, slimming down to the Six Shooters, and blindsided the couple by evicting Cliff Hogg instead of Maccarone's intended target, Nicole Anthony.
The following week, Wang was sent home, and the therapist claimed he was still very much in love with her. However, after she left the Big Brother house, Maccarone was observed on the Live Feeds getting very close and touchy with Analyse Talavera, Tommy Bracco, and Anthony.
Still, during his eviction speech, Maccarone gave one last shout out to his former flame, and viewers thought their relationship could translate into the outside world until he became involved in a first-ever Jurymance with Kathryn Dunn.
Kathryn Dunn hated Nick Maccarone in the 'Big Brother 21' house
Dunn and Maccarone were never best friends in the Big Brother house, but she became extremely angry with him after he started an alliance that would get her evicted.
While she was on the block with Cliff's Angels member Hogg, Maccarone approached the petroleum engineer with an idea to start a six-person alliance, including the two, Anthony, Talavera, Christie Murphy, and Tommy Bracco.
Of course, Hogg immediately accepted the deal, but Dunn became angry with him for turning his back on them and agreeing to a new alliance that didn't include Jessica Milagros.
She also got annoyed with Anthony, who wanted to go along with the new deal because Dunn felt like the preschool aide was playing Maccarone's game.
Therefore, when the digital marketing executive was sent to the Jury House that week, she was not a big fan of Maccarone's.
Kathryn Dunn accused CBS production of 'cheapening' relationship with Nick Maccarone
Surprisingly, when the Jury segment was shown on Big Brother 21, Dunn and Maccarone had begun a self-proclaimed Jurymance. In their segment, it was very romantic and made it seem like they were hooking up in the house, which led to a lot of online hate towards the two as Maccarone was still clearly in a relationship with Wang.
On the Your Reality Recaps podcast, Dunn said the two got very close on an emotional level, and it wasn't a "romantic getaway." She said that after she entered the house after her eviction before they watched the weekly recap, Maccarone pulled her aside and they talked for hours where they "rehashed everything," cried, and apologized.
Dunn then accused CBS production of "cheapening" the relationship she formed with the therapist by airing the segment because it was "an inaccurate portrayal" of them.
She also called Maccarone her best friend from the show and admitted it's hard to hear people talk negatively about him because she remembers the person who did breathing exercises with her and wiped away her tears in the Jury House.