'Big Brother 21′: Kathryn Dunn and Jessica Milagros' New Looks Shock Fans
At a recent meet-and-greet with fans, two Big Brother season 21 stars, Kathryn Dunn and Jessica Milagros, decided to switch up their looks and left fans totally surprised!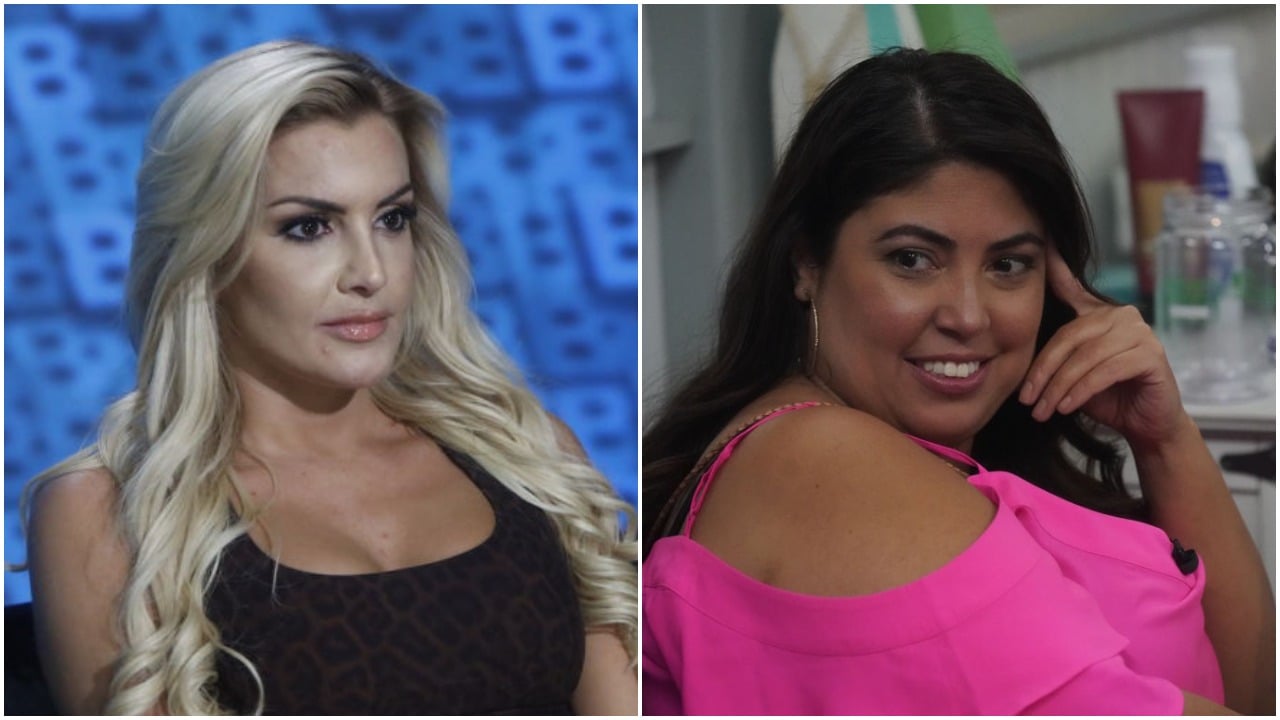 Kathryn Dunn and Jessica Milagros on 'Big Brother'
While on the show, Dunn and Milagros were in the same alliance, Cliff's Angels. Both became targeted by the other side of the house at some point. Dunn was the 7th houseguest eliminated, while Milagros was eliminated 10th.
Dunn never won a Head of Household competition. However, Milagros had a crucial Head of Household win during Week 6 which resulted in the key elimination of Jack Matthews after she put him on the block with future winner Jackson Michie.
At the time, it marked a key win for their alliance against the majority group of the house, Gr8ful.
What fans are saying about Kathryn Dunn and Jessica Milagros' new looks
While many viewers looked to be split overall, many seemed to give positive sentiments about Dunn and Milagros' new styles.
One fan posted side-by-side before and after photos of Dunn and said, "This is the most exciting thing we've seen from these HGs post season! Let us enjoy it!"
Another person tweeted, "Wig or Cut? I love it on her. I have always thought I would love to see her with a Classy Bob. The blue is awesome."
"I'm not really sure how to feel about it. With that said my opinion don't matter lol It's cute but drastic," added another.
The real reason why Kathryn Dunn and Jessica Milagros changed their appearances
Dunn confirmed in a post on Twitter that she and Milagros decided to go to the meet-and-greet in disguise to surprise their fans. She shared a photo with the caption, "Showed up to the east coasters meet & greet in disguise. do you think they recognized us?"
Both Milagros and Dunn were wearing wigs and did not alter their actual hair.
Fans are eagerly waiting for a new season of Big Brother to return in 2020.