'Big Brother 21': Kemi Fakunle Dished On Week 8 Including Nick Maccarone's Gameplay and Who She Wants Evicted Next
Even though Kemi Fakunle left the Big Brother house prematurely in Week 4, she has kept up with the current season and tunes into the Live Feeds to see what her former housemates are doing.
On August 17, Fakunle posted a Q&A to her Instagram story, asking her followers who they want to win the Veto Competition, 'manifested' Christie Murphy's potential eviction, and discussed Nick Maccarone's gameplay. Keep reading to find out more about Fakunle's opinions about Week 8.
SPOILER ALERT: This article contains information on Big Brother 21 Episode 24 including who the Head of Household nominated.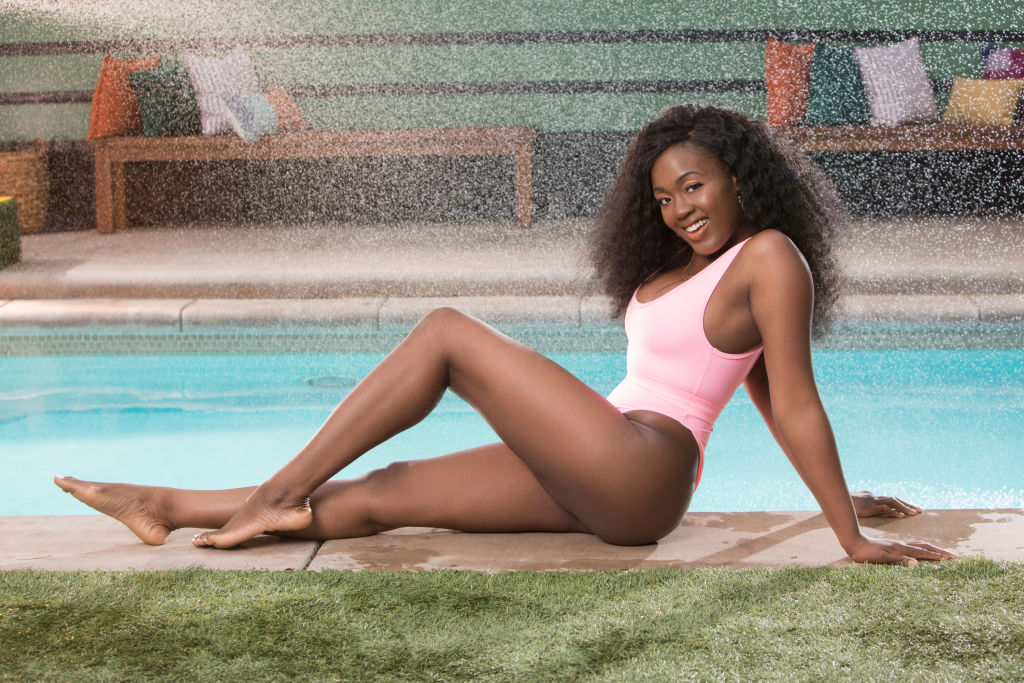 'Big Brother 21' Kemi Fakunle is rooting for Holly Allen
In a Q&A posted to her Instagram story, Fakunle declared she was rooting for Allen. A follower asked her why after the pageant winner called Fakunle "a stupid b***h," and she responded by alluding that Allen said that because of her insecurities.
Nonetheless, the marketer still wants Allen to win the veto because of the blow-up that happened a couple of days prior between her and former best friend, Analyse.
Kemi Fakunle 'manifested' Christie Murphy's potential eviction
Another follower claimed they wanted Murphy to win the veto and stay in the house. However, Fakunle said the houseguests should have evicted the boutique owner two weeks ago. She continued, claiming CBS should have never even cast the boutique owner for the reality show.
The marketer then crossed her fingers and closed her eyes to "manifest" Murphy's possible eviction. In another segment, someone asked again who she wanted to go home, and Fakunle tagged Murphy on a Boomerang video of herself sipping tea.
'Big Brother 21' Kemi Fakunle discussed Nick Maccarone's gameplay
For her final question, Fakunle asked her followers what they thought about Maccarone's gameplay. Fakunle was friends with Maccarone before she got into a huge fight with his girlfriend, Isabella Wang. Nonetheless, she admired Maccarone's gameplay and felt he could go far without Wang weighing him down.
Two weeks ago, Gr8ful, the eight-person alliance Maccarone and Wang were members of, kicked them out, and her houseguests voted to evict her. Since her eviction, he got close to those outside of Gr8ful including Cliff Hogg and Nicole Anthony, while maintaining good relationships with some of the members such as Jackson Michie, Holly Allen, and Tommy Bracco.
Therefore, he's currently in a good position in the game, and Fakunle wanted to know if people thought he could make it to the end. Someone asked why he aligned with people who tried to evict him only a few weeks ago, and she hypothesized that he thought it was smarter to side with the "more aggressive personalities" because he can easily get back in Hogg and Anthony.
She also believes the therapist could stay in the house for a while because she doesn't think anyone would nominate him, no matter who wins Head of Household. Additionally, Fakunle admitted she respected Bracco's gameplay and thinks he's everything Maccarone should strive to be as someone who's playing all sides of the house.
Watch Big Brother Sundays at 8 p.m. EST on CBS!