'Big Brother 21' Live Feed Day 52 and 53 Spoilers: Nominees, Veto Players and Field Trip Competition Results
On Big Brother Season 21 Episode 20, former bromance Michie and Jack sat next to each other on the block. Head of Household Jessica retained all the power by also winning Power of Veto, and she decided to keep the nominations the same.
Except for Analyse and Christie, everyone voted Jack out of the house, making him the first member of The Jury. Then, Tommy won his first Head of Household competition on his birthday and had to face the difficult choice of putting up two of his housemates.
On Day 52, Tommy told the house his nominations, and three houseguests competed in the Field Trip Competition. The following day, the Head of Household and his two nominees picked the players for the Veto Competition. Keep reading for Big Brother Day 52 and 53 spoilers!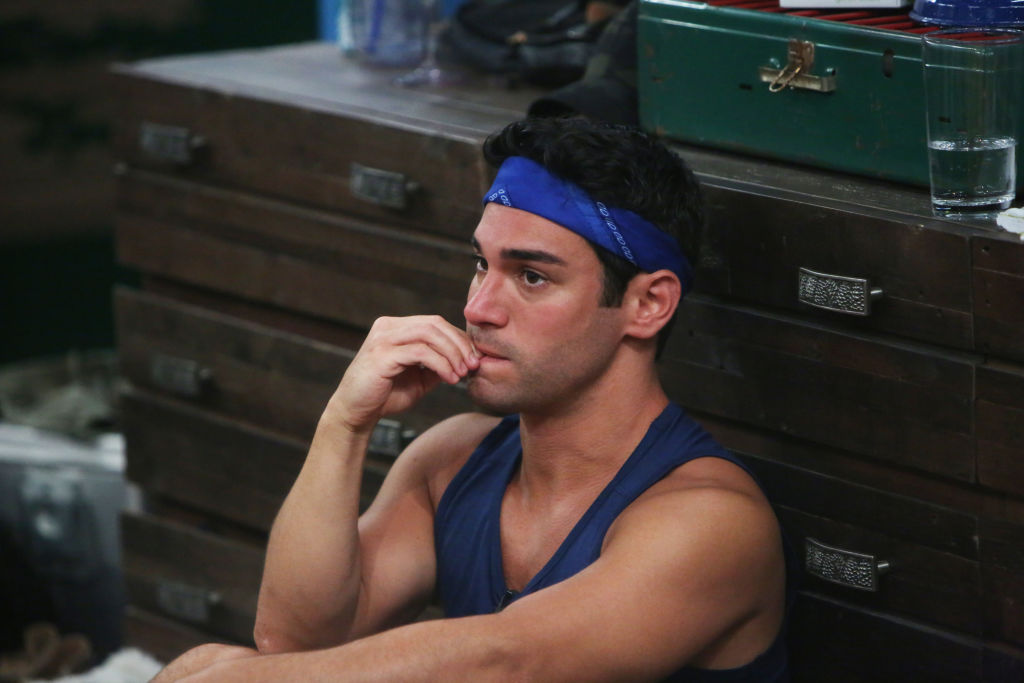 Who did Head of Household Tommy nominate?
Because they have "working relationships" with seemingly everyone in the house, the Broadway dancer nominated Cliff and Kathryn. After Jessica, Tommy, and Christie raved about Cliff's kindness, Tommy asked Christie to leave the room so he could explain his nomination choices to Jessica.
He admitted both competitors scare him because they have friendship and working relationships with all sides of the house. Even though he personally likes both nominees, he stood by his decision, saying he made a fair game move.
Additionally, Kat confused Tommy by voting to keep Michie in the house after telling everyone multiple times that he was her target. Therefore, he doesn't know where her head is and had to nominate her.
Who participated in the field trip competition?
CBS has encouraged viewers to vote online for the Houseguests they want to send on "America's Field Trip." During this trip, they competed for a week of safety, a punishment, and the loser became the third nominee.
If the last-place finisher wins the Power of Veto and takes themselves off the block, the Head of Household cannot nominate anyone in their place. Presumably, Jack would have gone on the Field Trip. However, things changed after the house evicted him last week.
Analyse, Christie, and Michie ended up competing with Michie winning safety, Analyse earned a punishment, and Christie had to become a third nominee under Tommy's Head of Household reign. After his victory, Michie claimed it was a punishment competition, and they were voted for it because they are America's least favorite houseguests.
Even though Christie landing on the block this week threw a wrench in Tommy's plans, he didn't want to show everyone that he and Christie are working together. Therefore, he didn't ask anyone to win the Veto for her. However, Nick promised Tommy if he were picked for the competition, that he would use the power on Christie.
Analyse came in second place, and her punishment includes her having to wear a chicken costume. Speaking of punishments, Tommy is no longer a BB Explorer.
Who will play in the Veto Competition?
Along with Head of Household Tommy and nominees Cliff, Kathryn, and Christie, Nick and Michie were also selected to play. From how the other Houseguests described the situation, Cliff picked the Houseguest Choice chip and selected Michie, confusing the other campers.
On the Live Feeds, Michie told Holly that he would not use the Power of Veto if he wins because Holly would possibly become the replacement. Instead, he wants to leave the nominations the same because he believes the house would vote to evict Christie over Cliff and Kathryn.