'Big Brother 21' Live Feed Spoiler: Who Won Head of Household After Kathryn's Eviction?
Previously on Big Brother Season 21, Tommy won Head of Household and nominated Kathryn and Cliff for eviction. Even though Kat was his target, Christie was placed on the block as a third nominee because she lost America's Field Trip.
Therefore, his plans were jeopardized as the house would most likely take the opportunity to vote out power player, Christie. However, Tommy won the Otev Veto Competition and saved his closest ally from eviction. Therefore, Kathryn and Cliff were left on the block, and they had to campaign against each other to stay in the house.
Nick approached Cliff with a final six alliance that guaranteed them, Nicole, Christie, Tommy, and Analyse safety. Of course, the petroleum engineer took the deal. However, it upset his former ally. Then, the house voted to evict Kathryn, sending her to the Jury House with Jack.
Who won the Head of Household competition? Keep reading to find out.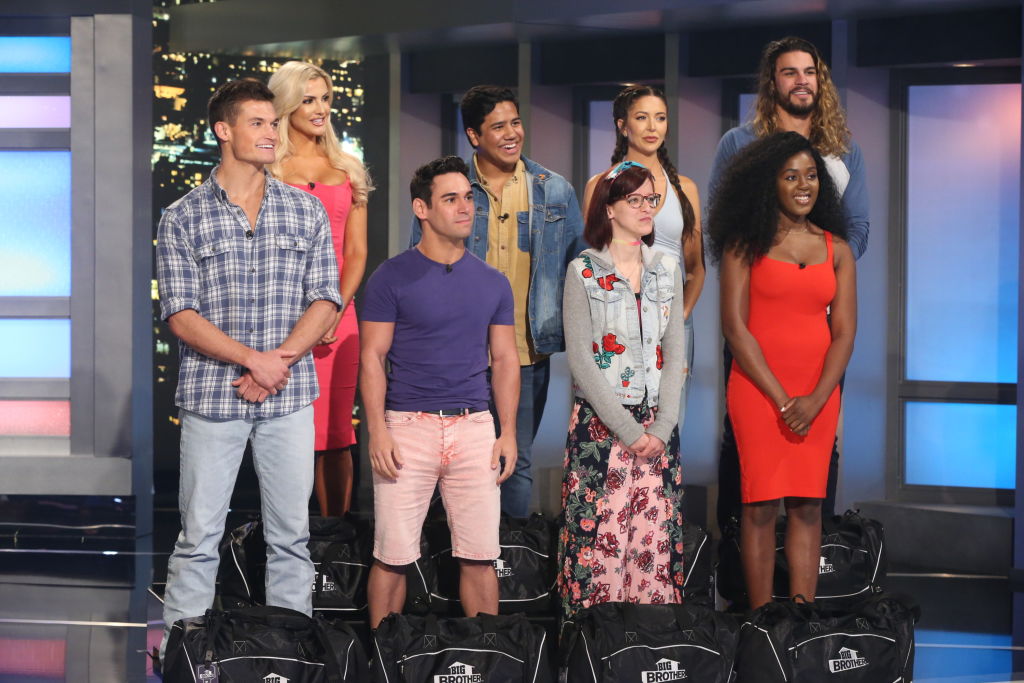 'Big Brother 21' Head of Household competition
Except for outgoing Head of Household Tommy, the remaining houseguests competed for his title. The competition was the fan-favorite slip-n-slide, and they had to transport beer from a barrel to a stein in Aug-toberfest. In other seasons, houseguests had the option to fill up a smaller bucket for a cash prize or to unlock a bigger scooper.
However, in BB21, they only had the option of filling up the main jar for the Head of Household win. Michie was off to a clear head start, as he had a great technique of taking a few long strides and then sliding to the end. His method made him hot; therefore, he took his pants off about halfway through.
While competing, Cliff told the houseguests about a prophetic dream he had the night before, where they all were drinking beer in Mexico, and Michie drank the most. They raced for about an hour until Michie pulled out the win, with Holly finishing close behind him, and then Christie, Nick, and Nicole.
Even after Tommy crowned Michie the new Head of Household, Cliff and Nicole continued to compete because they wanted to finish.
Conversations in the house after the competition
Almost as soon as they entered the house, Michie and Holly privately celebrated in a room. He explained that he wants Christie out this week, but doesn't know if he will nominate the Staten Island native or backdoor her.
He admitted his pride is telling him to put her up so he can beat her in the Veto, defeating her twice in one week. The server continued that he didn't care if he makes him a target moving forward; he only wants the satisfaction of sending Christie home.
Michie's only problem is figuring out who to nominate as pawns because he promised Tommy, Cliff, and Nick he wouldn't put them on the block. Therefore, he's leaning towards choosing Analyse because she's not his target but would be okay with her leaving.
Holly then explained to Michie a conversation she had with Nick about him playing both sides. She said she confronted him about being a part of a six-person alliance who are aiming to get her out, and he admitted his faults. Therefore, she said they should be conscious of working with Nick.
To find out who Michie nominates for eviction, watch Big Brother on Sundays at 8 P.M. EST on CBS!