'Big Brother 21' Live Feeds Spoiler: Nicole and Jackson Bonded Over An Epic Pie Standoff
As part of Prank Week, the competitors who received the lowest score on their most recent Head of Household competition, Prank Shot, will get a prank-themed punishment.
In one of the most classic pranks, Nicole, Cliff, and Jessica have to pie each other, themselves, or someone else whenever Big Brother says. Nicole realized she has yet to pie Jackson, and the two commenced on an epic pie standoff which lasted for over 30 minutes.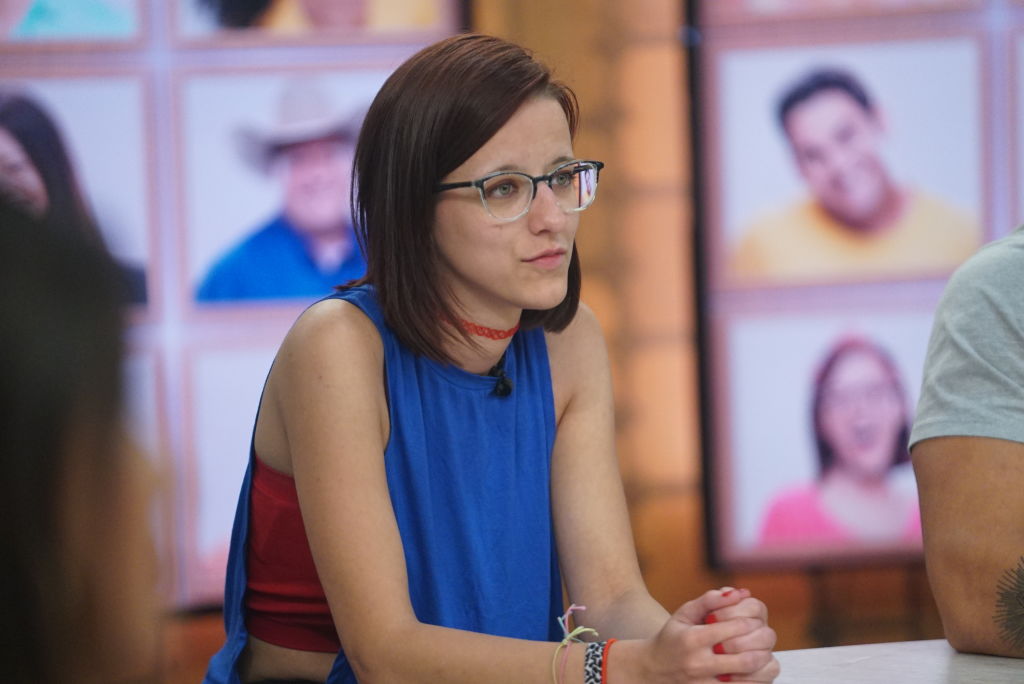 'Big Brother 21' Nicole and Jackson got into a pie war
After Cliff, Jessica, and Nicole were told to pie another Houseguest, Nicole attempted to surprise Jackson. However, when she made her way into the Head of Household room, he pied her. She then tried to spray him with the whipped cream can, but he playfully grabbed it from her, breaking it during the struggle.
Nicole declared that Jackson "was dead" and he ran out of the HoH room with the preschool aide chasing him, much to the delight of the other Houseguests.
She went into the storage room to make another pie and Cliff tried to help his girl out by telling Jackson to go into the room because Nicole was crying. However, Jackson said he wasn't falling for it and went to the backyard. The preschool aide then chased him around the yard, and Christie attempted to help by trying to block Jackson from getting inside.
Unfortunately, the server was too swift and dodged the girls, so Nicole threw the pie at him which again, missed. Determined, she went back into the storage room to make another pie and Jackson attempted to lock her inside using a chair.
They then waited for each other on the opposite sides of the storage room door; Nicole armed with two pies and Jackson holding one. Nicole claimed she was so stubborn she could sleep in there, and Jackson hid in the open bedroom.
Did Nicole get to pie Jackson?
Almost ten minutes later, the server went to the storage room, using a pillow as a shield. He blocked both of her pies with the pillow and Nicole headed back to make more pies, swearing she wouldn't give up.
The preschool aide then made a pie out of mayonnaise instead of whipped cream, and once again missed. She began questioning if Jackson was really good or if she sucked, and the server claimed that he was "un-prankable." Nicole missed Jackson with another pie, and he nailed her with his.
He then went upstairs to the locked HoH room to hide and decided to come back down when he didn't see Nicole in the kitchen anymore. The preschool aide hid behind the staircase and finally pied Jackson. They ended up hugging with Jackson telling Nicole, "good job."
Jackson happy he "had the moment with Nicole"
Later that night, Jackson told Holly that the pie standoff with Nicole was one of the best times he's experienced in the house. He also said he was happy he shared the moment with Nicole, as they're in a newly-formed Final Four and he wants the preschool aide to trust him.
The next day, when he, Nicole, and Holly went over their plans, Jackson told Nicole the same thing. He admitted he genuinely liked her, even though he said "on paper" they didn't seem like they would get along. Watch Big Brother Wednesdays at 8 p.m. EST on CBS!