'Big Brother 21' Twist: What is Prank Week, and Who Should Be America's Prankster?
The house just flipped and sent the pawn, Analyse, home after Christie exposed Nick during an epic Taco Tuesday showdown. After several deals went down so the boutique owner could stay in the house, she aligned with Jackson and Holly.
Her relationship with Tommy is a little on the rocks as the broadway dancer is extremely close to Nick. With Analyse gone, Nick's primary loyalties lay with Nicole and Tommy, and he has Jessica as his target.
However, Christie wants Jessica in an alliance with her, Holly, Tommy, and Jackson, while Holly and Jackson made a Final Four with Cliff and Nicole.
Now that all of these alliances formed someway include everyone, host Julie Chen Moonves threw in a twist that is sure to throw this week in a tailspin. What is Prank Week, and who should be America's Prankster? Keep reading to find out.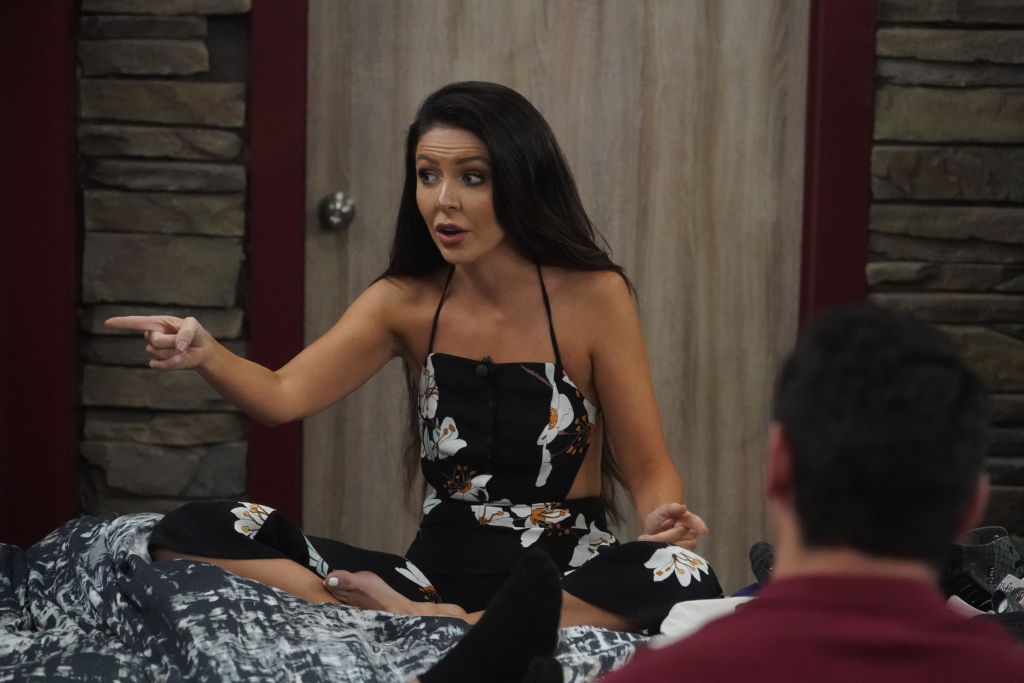 Houseguests pranked with BB Birdwatch Tour
At around 8:45 p.m. PST, the Big Brother announcer voice came overhead, welcoming the houseguests to the BB Birdwatchers Audio Tour.  He began to name birds with their matching calls, and Big Brother explained to them, "I hope you are listening, Houseguests. You never know when the sounds of the wild will save your hide."
Therefore, the competitors assumed they had to memorize everything for their next Head of Household competition. The overhead played more bird calls around 1 a.m. and 3 a.m., with a review of all 17 birds at 6 a.m.
Some houseguests formed study groups to help them remember, and Tommy and Nick came up with a dance so the two could memorize the calls. However, at their next Head of Household competition on Big Brother 21 Episode 26, host Julie Chen Moonves notified the houseguests it was all for nothing.
She explained the BB Birdwatchers Audio Tour kicked off the new Big Brother twist, Prank Week.
What is Prank Week?
Moonves described Prank Week would consist of, well, pranks. For example, the two houseguests who receive the lowest score at the HoH competition will receive prank-themed punishments. Additionally, whoever wins Head of Household will get pranked by someone who America votes.
In Prank Shot, Jessica received the lowest score of 3, and Cliff and Nicole tied for second with 18. Therefore, all three have a punishment. Holly became the new Head of Household, and America voted on someone to prank her, which will be revealed in the next episode (Sunday, August 25).
America's Prankster will not only choose one of Holly's nominations for her but will also pick the renomination if someone is vetoed off the block. It is unclear how Holly and the Prankster will work together.
It's also unknown if the Prankster will be revealed in front of all the houseguests or the Diary Room.
Who should you vote to be America's Prankster?
Moonves asked her Twitter followers who they wanted as America's Prankster, and it seemed to be a toss-up between Nicole and Nick. Because Nicole hasn't won any competitions to put her in a position to make a powerful move yet, and she's a fan-favorite online, many people want to see her finally nominate someone.
On the other hand, after the Taco Tuesday blow-up, Nick is Holly's primary target. Now that Analyse has been evicted, his only allies are Nicole and Tommy. Therefore, Nick could nominate Christie, someone Holly recently aligned with, or even Jackson, Holly's boyfriend.
If Jackson went home during Holly's Head of Household, that would throw a wrench in everything; precisely what these twists are meant to do.
Watch Big Brother Sunday at 8 p.m. EST on CBS to find out who America's Prankster is.