'Big Brother 21': Why Sam Smith Thinks America's Field Trip Was Justice
America's Field Trip was a Big Brother 21 twist that allowed fans to vote for three houseguests to go into a competition. The people that got the most votes had very strong reactions and fans were pretty happy with how things turned out.
Showbiz Cheat Sheet talked to Sam Smith, who was previously evicted from the Big Brother house this season, over the phone on Aug. 12. Find out why he thought the field trip was justice and more. Spoilers for Episode 21!
Three houseguests competed in America's Field Trip
Jackson Michie, Analyse Talavera, and Christie Murphy got the most votes and had to compete in America's Field Trip. The one who got first place was safe for the week, the person who got second place got a punishment, and the one who came in last was the third one to be on the block.
It didn't take long for Michie and Murphy to realize they were nominated because fans didn't like them. Murphy cried a lot about this.
"I don't like knowing that America wanted me a part of this competition," she said in the diary room while crying. "I wouldn't want to vote someone I loved to compete. I would vote people that I didn't like."
Why did fans vote for Murphy? Smith has a theory and a personal reason why the episode felt like justice.
Sam Smith thinks Christie Murphy getting nominated is sweet justice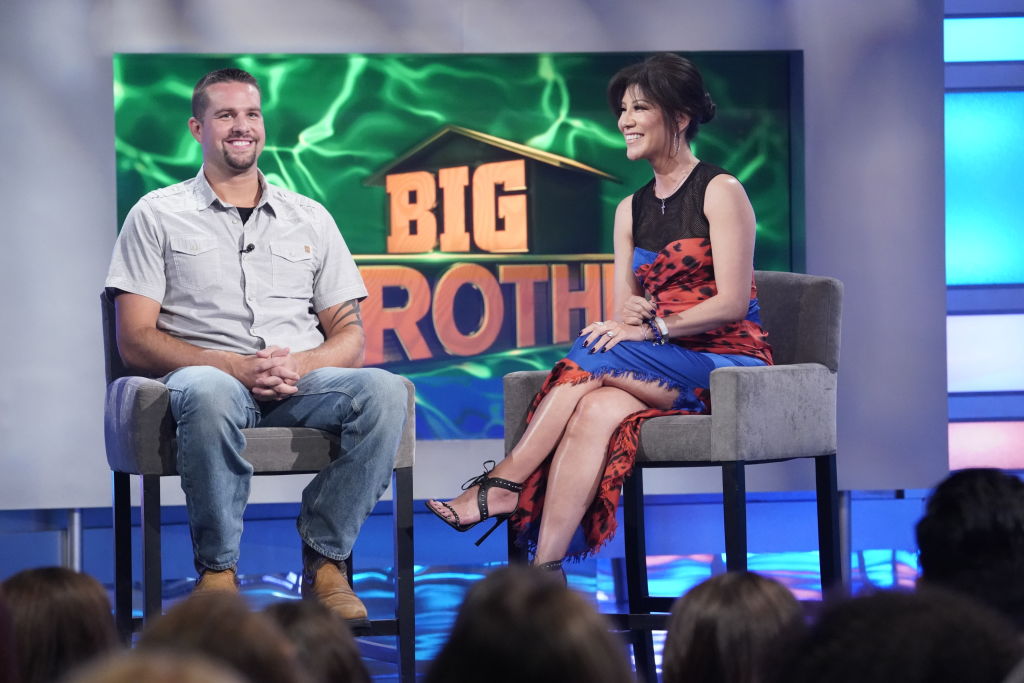 Sam Smith was evicted from the house after trying to work with the Gr8ful Alliance. His exit was a memorable one since he was able to turn the alliance members against each other. He talked about Murphy's mentality in the game.
"Christie is very, very worried about what the whole entire world thinks of her. So she kind of kept herself on a pedestal the whole time just by the things she said," Smith told Showbiz Cheat Sheet "that all of a sudden the last episode it's finally hitting home that she's not as great as she thinks."
He went on to talk about how Murphy made things personal in the game. "Christie a couple of times said 'Sam is such a coward. I feel so bad for his wife, Melissa.' First of all, take my wife's name out of your mouth because if you're making it personal make it toward me," said the former houseguest. He talked about what it was like to see her put up for the twist.
"Now watching back the show on Sunday and seeing Christie cry because she now realizes that maybe she's not as loved as she thinks. Oh! It is sweet justice! Because I have been having a really hard time with things that Christie has said toward my family."
He also noted that the alliance going against Nicole Anthony earlier this season is another reason she was put up for the competition. "You were bullying Nicole in the HOH room with the other houseguests. I even got lumped into that too."
He explains why houseguests fall into the mob mentality
Many fans did turn against the huge alliance because of how they shouted at Anthony. A Big Brother producer previously addressed the situation by saying bigger groups can lead to a mob mentality. Smith also spoke about that.
"It's very easy to lose yourself because when you're watching the show you see all angles. You see Nicole is crying after, you see Nicole is mad after. When you're in a mob mentality and you think you're part of the majority you only see what your eyes see."
"Even when they slammed the door in Nicole's face it didn't even hardcore register to me." He later added, "All I saw was that Nicole was lying and all that stuff and it turns out she wasn't. She was telling the truth and I see that now."
The truck driver is now back to his regular routine after being on the show. He did share something that he learned from the experience.
"In the house, I learned that you have to be careful of what you say. What you say can stick like a dagger into someone's heart and it'll stay there and it becomes negative for it and you become bitter for it," said Smith.