'Big Brother 21' Spoiler: Why Fans Believe Nick Wasted His Opportunity as America's Prankster
During Big Brother 21 Episode 26, host Julie Chen Moonves announced a new twist, Prank Week to the Houseguests. As part of the twist, America will vote for a Prankster who pranks the Head of Household's duties. America's Prankster receives the power to nominate one person for eviction and choose the re-nomination if necessary.
HoH Holly selected Nick for the chopping block, while America's Prankster, chose Christie. However, the Prankster made a couple of mistakes that could guarantee they will be the next person to join The Jury. How did they waste their opportunity? Keep reading to find out.
*SPOILER ALERT* This article contains information not yet revealed on the broadcast including the winner of the Veto Competition.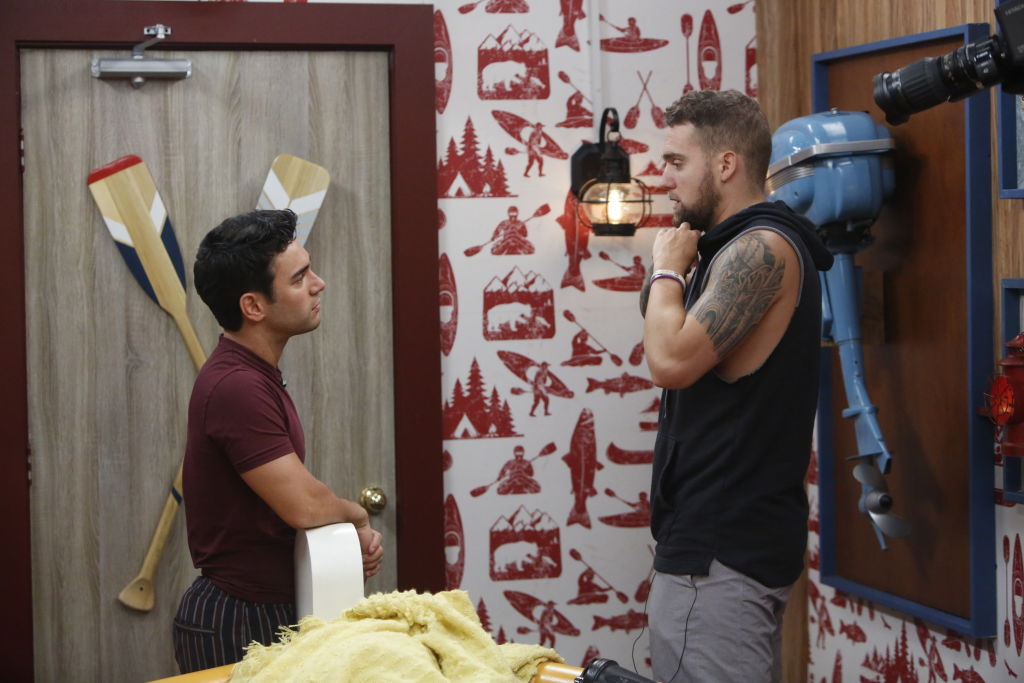 Nick (America's Prankster) nominated Christie
Before nominations, he swore on God to almost all the Houseguests that he did not receive the power. The therapist also told the viewers in the Diary Room that he planned on not letting anyone know.
Therefore, his initial plan was to divert all attention off him. It sounded like a good plan; however, Nick went wrong in two ways. To start with, if he didn't want anyone thinking it was him, he should've nominated either Jackson or Nicole.
Both are extremely protected in the house, so the Veto Winner would have most likely taken either off the block. Also, the house would have thought Christie was America's Prankster.
Because Nick gets to name the renominations, he would have time to campaign and figure out which other Houseguest the contestants would vote to evict over him and nominate them.
This move would put him in good favor with Jackson and Holly because he evicted someone without them being responsible. Additionally, the powerful showmance would have two big targets in front of them, almost guaranteeing the two make Final Six, if not Final Four.
However, Nick messed up his opportunity because he nominated Christie straight up, assuming he had the votes. Nick made another crucial mistake by telling everyone in the house except Jessica that he is America's Prankster.
Nick spilled his secret hoping it would save him
The first person Nick told was Tommy on Day 67 right after the Veto Competition because apparently, the Broadway dancer said he would vote to keep Nick over Christie. However, Tommy told Nick that he already promised the boutique owner his vote before he knew Nick was America's Prankster.
Later that night at around 1 a.m., Christie cried in bed because she knew Jackson, the Veto winner, would not change nominations. Nick consoled her by telling her he was America's Prankster that nominated her.
The former enemies then seemingly began constructing a plan for both of them to stay by getting Jackson to save Christie so Nick could choose Cliff. However, the petroleum engineer walked in the RV room, ending their conversation.
Bright and early the next day, he told Holly his America's Prankster secret and said his decision to nominate Christie should show loyalty because he didn't choose Jackson. Nick also said that if Jackson used the Power of Veto on Christie, he would nominate whoever they wanted.
Because the therapist held back the information about him being America's Prankster and campaigned for them to use the Veto on Christie, the person he got into a huge fight with only two days prior, it caused Holly to want him out even more.
However, Nicole, a member of Holly's Final Four alliance, wants to keep Nick because it's best for her game personally. If Nick nominated Jackson and then backdoored Cliff after the server won the Veto, he would have Tommy, Christie, and possibly Jessica's vote to stay, with only Jackson and Nicole voting against him.
Therefore, Nick would be responsible for evicting Cliff, one of the strongest competitors. Instead, he chose Christie to sit on the block next to, so, Jackson, Tommy, Cliff, and Jessica will most likely vote to evict the therapist with only Nicole voting to keep him.
Watch Big Brother Wednesdays at 8 p.m. EST on CBS to find out if Jackson saves anyone with the Power of Veto.