Why 'Big Brother 21' Fans Think Tommy Bracco Blew up His Game by Revealing Ties to Christie Murphy
Fans of Big Brother always know to "expect the unexpected" in the game as the unscripted reality show always has surprises in store. This weekend live feeders were treated to a big revelation from Tommy Bracco when he revealed he knew Christie Murphy from before the show. In divulging this information, viewers think that Bracco just blew up his own game for good.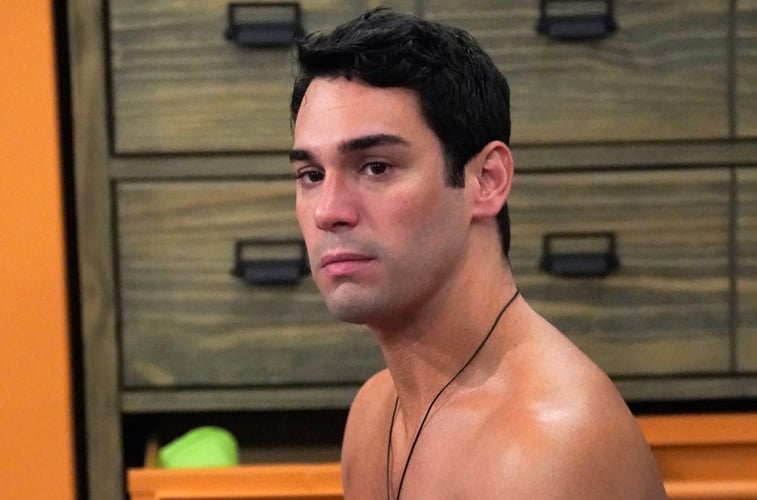 Tommy Bracco comes clean
In a conversation with Jackson Michie and Holly Allen, Bracco spilled the beans and told them his darkest secret.
"I want to tell you guys something," Bracco said interrupting Allen's shading of Murphy. "I knew Christie before coming into this house. Let's keep this between us."
Allen quickly jumped in apologizing for what she had just been saying about Murphy.
"Oh f***, I'm so sorry. I have been dogging… I'm sorry. I wondered that at points, I'm sorry," Allen said.
Michie and Allen assure Bracco that he's good and they will not tell anyone else about his revelation.
"Her ex-girlfriend is my aunt," Bracco added before the feeds cut away to the aquarium.
When the feed resumed we heard Bracco say, "I had to go with it because of who she was."
Bracco then burst into tears and both Michie and Allen embrace him to show him their support.
Fans think Tommy blew up his own game
In the game of Big Brother, a person's word is what is valued the most. With Bracco confessing he knew Murphy outside of the house, it'll be hard for the other contestants to believe anything he says. The Broadway actor not only did he lie about his ties to Murphy, but he kept it a secret for the better part of the game.
Something else that can go against Bracco in the game is that Murphy will be in the jury house and that's a guaranteed vote for him if he makes it to the final. These are the reasons why fans think Bracco just made a huge mistake and blew up his game completely.
"Why would Tommy tell Holly and Jackson that he knew Christine before Big Brother? Tommy, you were my favorite and just blew up your game," a fan tweeted angrily.
"Haven't been on all day and I log on and see that Tommy ruined his game," a live feeder tweeted after finding out what the Big Brother contestant did.
"Remember, Christie is now in the jury house still lying to everybody [and] advocating for Tommy. What the hell was Tommy thinking? This has to be one of the dumbest moves in the history of Big Brother," another user tweeted.
"So Christie is now in jury advocating for Tommy and still maintaining their lie. Jackson or Holly will get to [the] jury house and tell everyone. Game over for Tommy," the previous Twitter user added.
Another viewer believes that production meddled in the game and made Tommy reveal his secret for a storyline.
"I would be surprised if Tommy didn't win the veto at this point. His stupid reveal reeks of a fake comeback story and [the producer] won't let that troll go," the avid fan wrote.
"[Oh my God], why Tommy? [You] came this far with the secret, why not leave with it? Lawd this season is horrible," a fan commented.
"Tommy just made the hugest strategic error," another viewer said.
Big Brother is in its final weeks and it's expected to crown a winner on Wednesday, September 25 starting at 9:30 p.m. ET on CBS.