'Big Brother' 21: New Whactivities and First Nomination Ceremony
Last episode, Jackson, the Camp Director, banished four people from the house. They were Jessica, Kemi, David, and Cliff. The four had to find their way through a pitch black forest to get back into the BB house. While Jessica, Cliff, and Kemi ended up in the kitchen, David, unfortunately, was eliminated, "for now."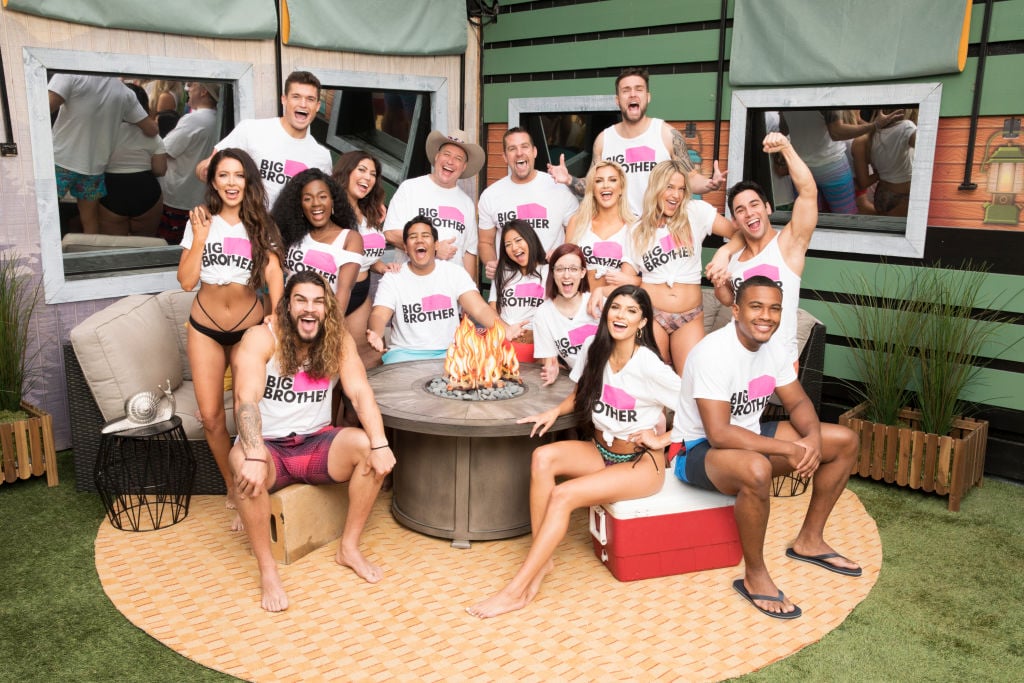 This week, the Big Brother campers are introduced to whactivities, and Ovi almost exposed the big alliance forming in the house. Keep reading to find out more!
'Big Brother' 21 whactivities
Over the next few weeks, the campers can sign up to participate in chaos, panic, or nightmare whactivities. Only five house guests can play at a time, and the winner receives a secret power. Holly, Tommy, Jackson, Sam, and Jack signed up for the chaos whactivity, which will happen next week. Then, Analyse, Nick, Kemi, Jessica, and Christie chose the panic whactivities and will play on week 3. Kathryn, Isabella, Nicole, Cliff, and Ovi, who decided on the nightmare whactivity, played that same day.
For their competition, they had to label the smell of three smelly trash cans correctly. The first person to accurately identify all three will win the secret power. All the campers got at least one smell wrong for the first two rounds. However, Ovi figured out the difference between fish and shrimp and pulled out the win. Of course, he didn't want anyone to know he won and played dumb when people asked him.
Ovi's nightmare power wakes everyone up in the middle of the night after a Head of Household has put two people up for elimination. Once all the guests are awake, they have to immediately enter another nomination ceremony, where the HOH puts up two different people, and the original campers are safe. Ovi can only use this power for the first six weeks of Big Brother. He told the camera he would unleash the secret power when or if he gets nominated.
'Big Brother' 21 first nomination ceremony
Kathryn is nervous about the first nomination ceremony because she doesn't know how Christie will choose who she puts up for elimination. She told Bella, Kemi, and Analyse that Christie could pick her because she did the worse in the challenge. Kathryn then proceeded to tell the girls that she can have Jackson, who they refer to by his last name, Michie, wrapped around her finger. Bella is in an alliance with Jackson, Jack, Nick, Analyse, Christie, and Holly.
Therefore, she told Christie what Kathryn said, and Christie decided to nominate her to go home. She then met with Cliff and told him she wanted him to be a pawn because she wants Kathryn gone, however, explained the opposite to Kathryn. Christie also met with Kemi, who told her to watch out for Ovi because he can't be trusted. Even though Jack and Christie felt like Kemi was scheming, she nominated Cliff and Kat for elimination. She said she tried to keep her decision as fair as possible.
Ovi almost figured out the Gr8ful alliance
Nick talked to Jack about inviting more people into the alliance because he wants the majority on their side. Jack decided on Tommy because he seems like a good competitor, and of course, Tommy agreed to join. At first, Jack came up with the name "Ocho" for their alliance, but they eventually settled on "Gr8ful." At night, Jack continued whispering his plans to the Gr8ful members and explained the order that everyone needed to leave. He proposed Kat first, then Kemi, Jess, Nicole, Cliff, Ovi, and Sam, and then the final eight battle it out for the title.
Ovi overheard them talking about the number eight and something related to the majority. He began to realize that bonds are forming, and he is the odd ball out. Therefore, he unknowingly met with half of Gr8ful, Jack, Jackson, Christie, and Analyse, to create an alliance. The four ended up making a side pact with Ovi, the Fab Five.
Keep watching Big Brother Sundays, Tuesdays, and Wednesdays at 8 P.M. EST on CBS!