'Big Brother': Are Haleigh Broucher and Fessy Shafaat Still Dating After Season 20?
Every season there seems to be at least one couple that forms inside the Big Brother house. In Season 20 there were several including Haleigh Broucher and Fessy Shafaat.
The two houseguests had a strong connection which had an affect on their game. Are they still dating about a year later? Here is everything you need to know.
Haleigh Broucher and Fessy Shafaat met on Big Brother 20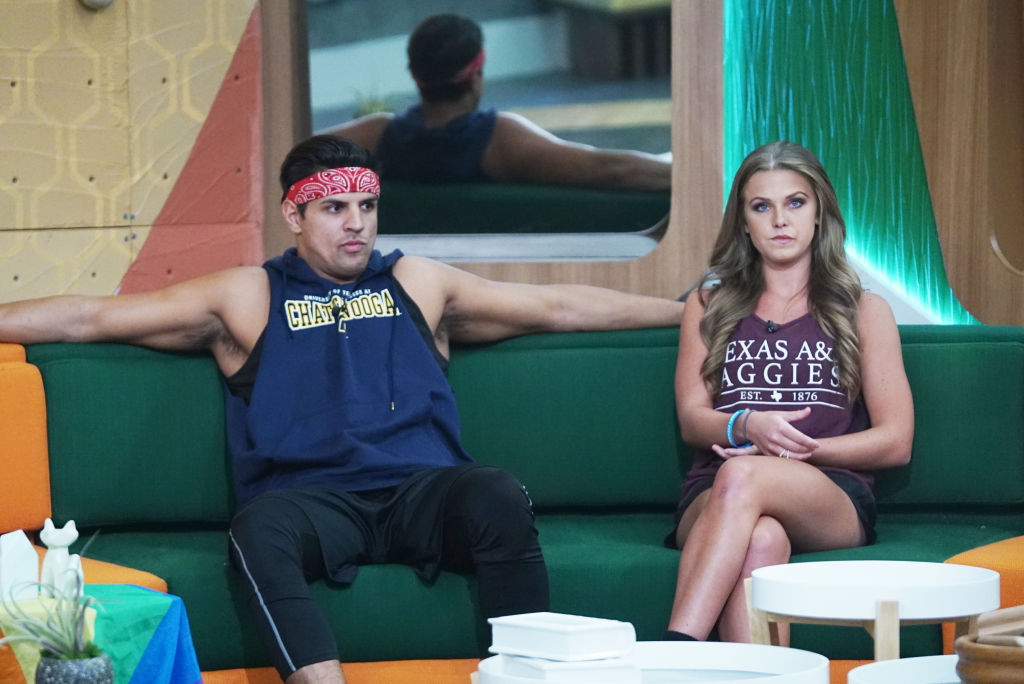 The couple first met on Big Brother 20. Their relationship was a bit of a roller coaster due to the stress of the game. It was also unclear if they would continue to have a relationship once they were both out of the house.
"I think he's awesome," Broucher told Julie Chen after she was eliminated. Shafaat was already evicted at the time. "He's a good guy. There's a lot of things that were questionable about the whole game, but I'm definitely ready to see him."
However, there was a time when she was trying to avoid getting into a showmance with him. She explained to Parade why their relationship evolved despite that.
"I think it was combination of Fessy's persistence and him and I having a strong connection in facing the last few weeks of our Big Brother game together. It became a situation of us vs. them and he grew on me, what can I say?" she said.
They have a long-distance relationship
The former reality stars are still going strong. Broucher lives in Houston and Shafaat lives in Orlando, but they're making it work.
"What we've been doing is every few weeks, we book a flight so we know that no matter what, we're going to see the other in let's just say two weeks because I think giving yourself that time frame and knowing that you're going to see them no matter what—that actually makes it better," explained Broucher to E! News. "You have something to look forward to."
The couple likes their privacy to avoid public opinion. "We'll wake up, go to the gym and then get some good food and then you go to the pool or just try to relax because we never expected all this exposure," Shafaat said. "It feels so intense and everybody has an opinion of you and this and that so we just like to chill out at home."
They don't think they would get very far on The Amazing Race
Some Big Brother couples go on to The Amazing Race. Cody Nickson and Jess Graf competed on Season 30 together. They also announced their engagement during the show. Tyler Crispen and Angela Rummans from their same season were on the last season to compete.
Shafaat doesn't seem to have much faith in their abilities. "It would be an entertaining season watching us argue at the airport," he said. "I don't know if we'd get very far," confessed Broucher.
The couple plans to move to live in the same city together. "We want to just find a spot and build. Not a house, but build ourselves," said Broucher. So the couple is still dating and planning a future together.