'Big Brother': Are Kathryn Dunn and Nick Maccarone Still Together?
No season of Big Brother is complete without a showmance. Season 21 had quite a few and even one guy who may have changed partners once his girlfriend was eliminated from the game. Kathryn Dunn and Nick Maccarone's budding relationship was pretty controversial this season as Maccarone spent most of his time on the show getting to know Isabella Wang. But once Wang went home, Dunn and Maccarone started getting particularly close. Now that the season is over, are the two still together?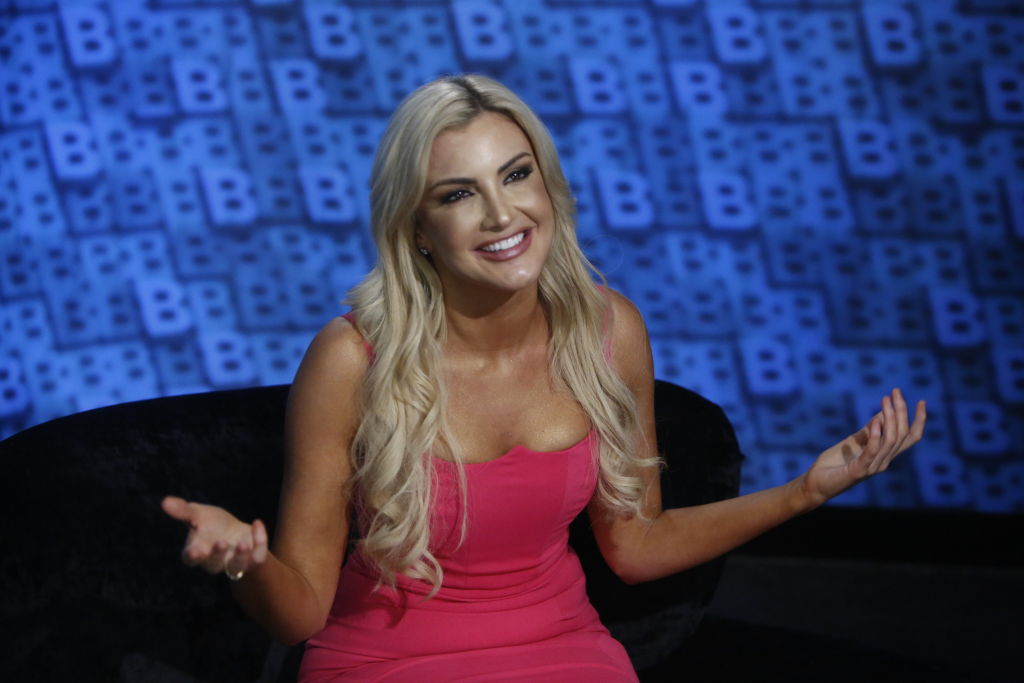 Nick's romances on 'Big Brother'
Wang and Maccarone showed interest in one another from the beginning of the season. They eventually were intimate in the house. Before Wang got voted out of the house, Maccarone told her that he loved her. But their relationship started going south when Maccarone started getting really flirty with Analyse Talavera.
Once Wang left the house, Maccarone and Talavera only got closer which caused Wang to break up with her former showmance partner via Twitter.
"I understand firsthand how being in the 'BB' house can cause houseguests to feel extremely close to each other," she tweeted alongside a picture of Maccarone and Talavera cuddling. "Unfortunately at this time, I can no longer support Nick and his actions. NO ONE deserves to feel second in a relationship."
"Maybe Nick and I can discuss this once he is out of the house… and go from there," she continued.
But once Maccarone ended up in the jury house, he actually began cozying up to Kathryn Dunn.
"Me and Nick's relationship really blossomed," Dunn said on the Coco Caliente podcast. "We talk every single day."
And their relationship has only grown in the real world.
"We're really having a lot of fun, you know, just getting to know each other out in the real world."
Are Kathryn Dunn and Nick Maccarone together now?
After leaving the Big Brother world, Dunn and Maccarone didn't really define their relationship. When she was asked if they were officially together now, Dunn answered that she wasn't sure.
"Well, it's 2019," she responded on the podcast. "I don't know. We're definitely, I mean, he's like my — of course [I'd be sad if he dated someone else]."
"If he wants to go date someone else I'm, like, 'Have at it,' but I don't think he's going to."
The two still have a lot to learn about each other outside of the Big Brother house.
"In the Big Brother house, I mean, you don't have to experience things like going to the grocery store together, paying bills, stresses of finances," she said. "So we're still, of course, getting to know each other outside of the house, but I really like him a lot."
Are people supportive of the relationship?
Fans seem to be split over how they feel about Dunn and Maccarone's relationship.
"Of course it is a little bit of a controversial relationship because of all the Bella stuff and the fact that people were like, 'I thought you hated him in the house.' It's a very controversial relationship," Dunn said.
"People either ship us so hard and they want us to work or they hate us, but they're equally as passionate about it. So it's kind of funny."