'Big Brother': Everything We Know About Megan Lowder's Unexpected Self-Eviction
Big Brother Season 19 kicked off with a very dramatic beginning. A houseguest took money and put other houseguests at risk, a show veteran returned, and there was a self-eviction.
Self-eviction can be pretty disappointing because it means a houseguest chooses to walk away from the competition without putting up a fight. But this one was particularly interesting and confusing because the houseguest's last moments weren't really shown on screen.
So what exactly happened? Here's everything we know about the self-eviction.
1. Megan Lowder was the one to self-evict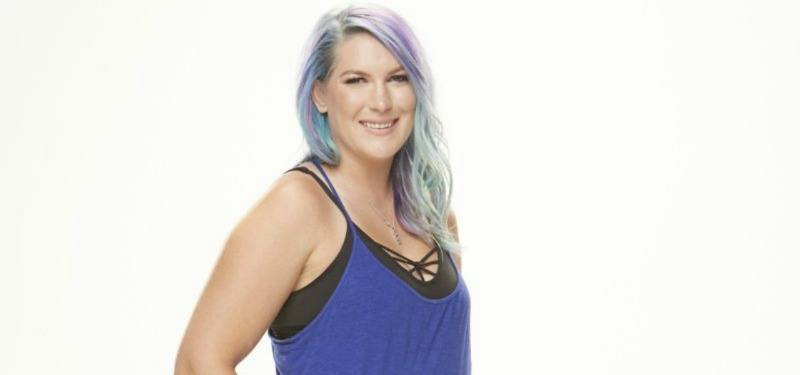 Megan Lowder was introduced as a dog walker who also has some impressive worldly experience. The 28-year-old worked in a prison in the Middle East, which she claimed gave her experience at getting information out of people. She also had a complete and detailed strategy on how she planned to win the game in her bio.
I would find the biggest guy in there and make him my gym buddy. Once we are allies, I would start gathering a strong team I know can win comps and keep them close.

After we start picking off the Houseguests we don't like, I would start spreading false info and make sure no one knows it came from me.

At the same time, there is always that whiny, crying girl that just can't handle the pressures of the house. I would make her my friend and my secret ally.

This is the only person in the house I will be loyal to. I'll take her to Final 2 and, since she didn't do anything the whole time, I'll win.

I will also play scared, I will never for a second think I'm safe, and, if people are talking, I want to be there.
We didn't get to see much of Megan's strategy, but before she left she had many people wondering whether she left deceiving on purpose or if things were truly a misunderstanding. So what exactly happened before Megan left the competition?
2. She accused Jessica Graf of saying racist comments about Alex Ow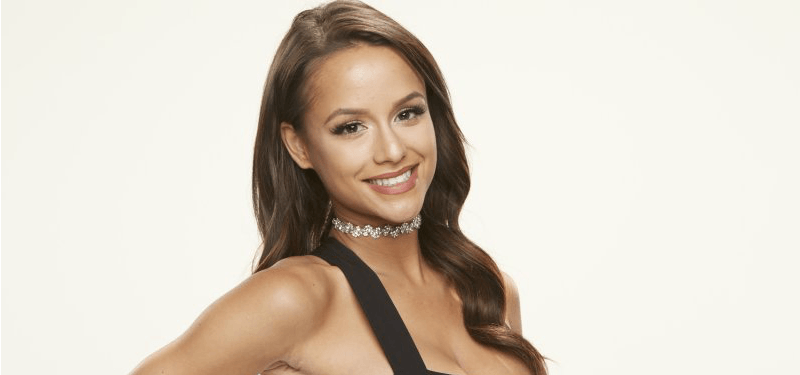 The drama started when Jessica Graf started talking about Alex Ow to a group of houseguests that included Megan. Jessica kept calling Alex "Pao Pao," claiming it was because she is so similar to former Big Brother contestant, Paola Shea.
Megan told Alex that Jessica called her "panda" then asked, "Isn't that a little racist?" When Alex confronted Jessica about this, she denied it. Jessica also said Megan was just trying to get them to turn on each other by making up the comment.
The big question, however, is whether Megan misheard the comment or if she made it up completely.
3. Megan locked herself into the diary room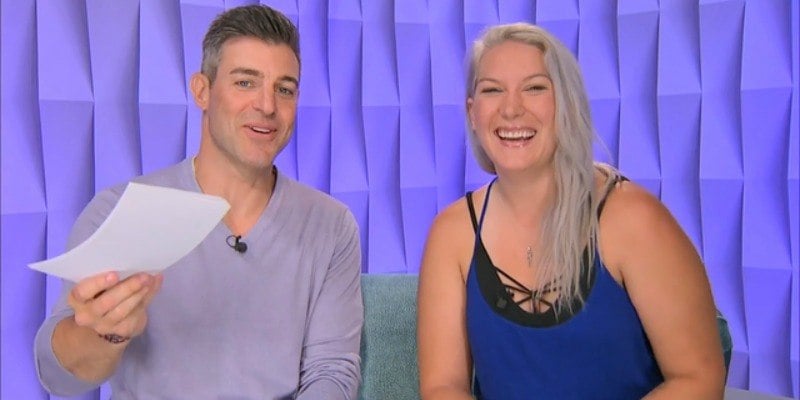 After the confrontation, Megan was in the diary room for hours. We see her crying and feeling upset about being accused of making up a racist comment to stir up drama.
The audience is then notified about Megan's self-eviction by Cody, who reads a statement. "Due to an urgent personal matter, Megan will no longer be participating in Big Brother this summer."
That personal matter has since been revealed by Megan herself.

4. She revealed she left due to PTSD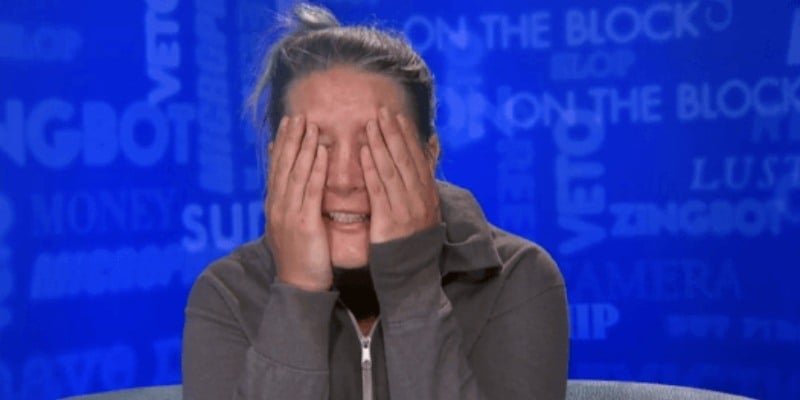 The personal matter shockingly had nothing to do with the show. "When I was stationed in Norfolk, Virginia, I was sexually assaulted and I got really bad PTSD from it," Megan told The Desert Sun. "So in the house… I had a lot of guys yelling at me and attacking me and it started really affecting me and making my anxiety severe and I was starting to get physically ill. I was throwing up, I had diarrhea, I was nauseous all the time."

5. She doesn't blame anyone for her decision to leave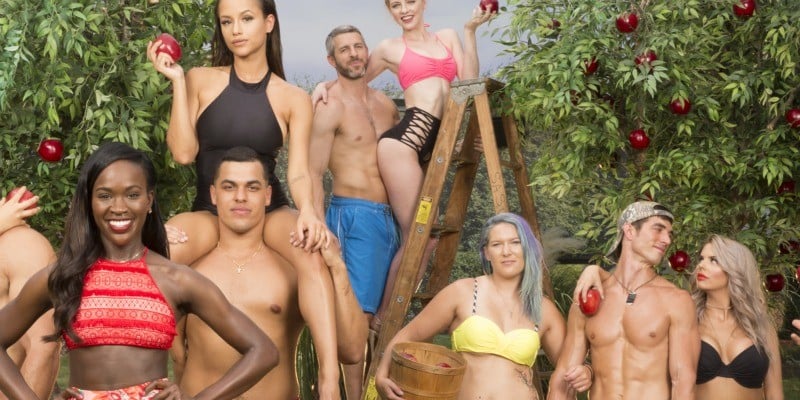 Although her confrontation with Josh Martinez was alluded to in her statement about PTSD, she doesn't blame anyone for her decision to self-evict. She made sure to mention that in her statement to The Desert Sun.
I was expecting to have one of the funnest summers of my life. I did have fun. I had a great time until all that just got the best of me. It was my own issues that lead to everything, it wasn't anyone else's fault. Without my stuff going on I probably could have handled things very, very differently and been fine but I just couldn't.
6. Megan clarified that she misheard Jessica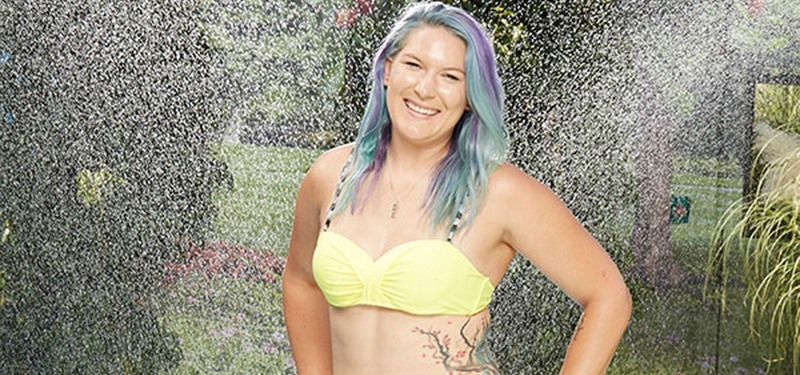 Megan also spoke about the confusion around her claim that Jessica called Alex "panda."
"I could have heard wrong, it's entirely possible," she told The Desert Sun, "but I was already talking to them about wanting to leave before that and so at that point I knew I couldn't handle it anymore and I went into the diary room where I started having a panic attack and they wound up taking me to the hospital a couple hours later."

7. Paola said Jessica's 'Pao Pao' comment is a little racist
Paula has come forward to respond to the controversy on Instagram. She isn't ready to let Jessica off the hook yet, saying her comments were "inappropriate."
Follow Nicole Weaver on Twitter @nikkibernice.
Check out Entertainment Cheat Sheet on Facebook!