'Big Brother' Fans Are Convinced a Second 'All-Stars' Season is Coming
A surprise post by Julie Chen still has Big Brother viewers all over the fandom thinking really hard. If Chen was in fact alluding to a new season of the hit reality competition series, could we finally get a second All-Stars-themed season?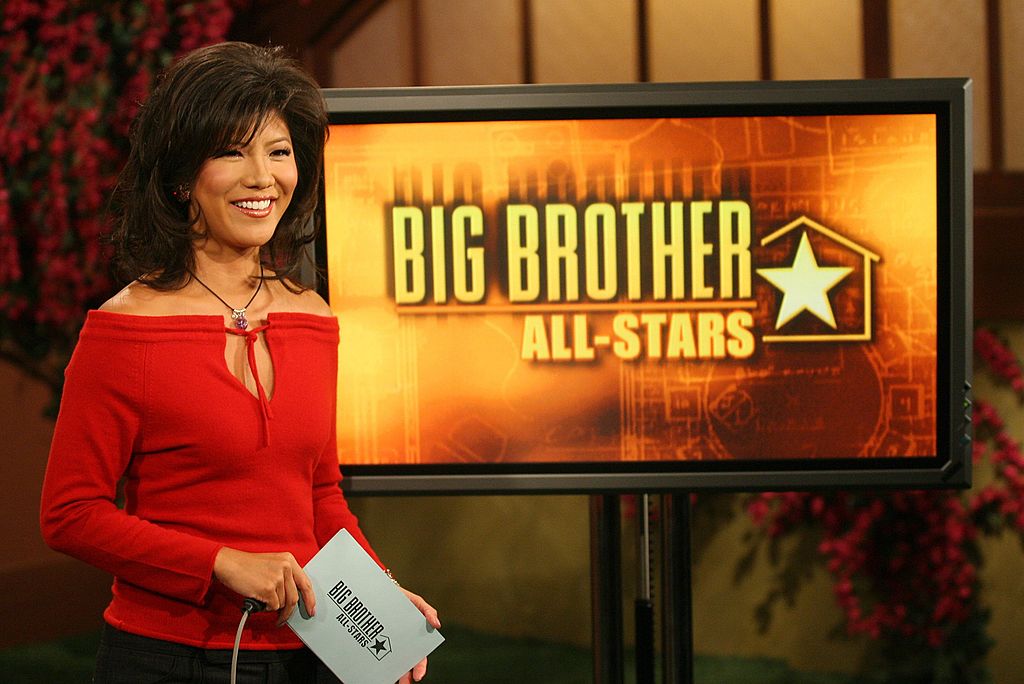 Julie Chen's cryptic announcement
Chen's announcement had the rumor mill running rampant over the weekend.
The host posted a photo on Instagram featuring the series' backdrop, logo, and a chair. The only caption she used included a winking face emoji and the eyes emoji. Chen didn't detail exactly she could be talking about but gave more hints on Twitter, posting herself dressed up as infamous contestants like Zach Rance.
Now, while a sensible thought would be that Chen is poking some fun at us for Halloween, what if these are hints at contestants that could be coming back for All-Stars?
What happened in the first All-Stars season?
The first All-Stars season was Big Brother 7. No other All-Stars season has aired since. However, it is the sixth season overall to feature previous houseguests in the competition.
The houseguests for Big Brother 7 were: Mike "Boogie" Malin, Erika Landin, Janelle Pierzina, Will Kirby, George Boswell, Danielle Reyes, James Rhine, Howie Gordon, Marcellas Reynolds, Kaysar Ridha, Diane Henry, Jason "Jase" Wirey, Jennifer "Nakomis" Dedmon, and Alison Irwin.
Malin won the season while Landin was the runner-up. Pierzina was America's favorite juror.
What fans are saying
Fans are very much in favor of an All-Stars season.
"Imagine… a world where #Survivor 40, Australian Survivor: All-Stars, and a Big Brother: All-Stars 2 season all coincide at the same time. You may say that I'm a dreamer, but I'm not the only one," tweeted one.
Another one said, "Am i really going to renew my cbs all access account if they do another big brother all stars season? Gotta think long and hard about it."
"I'm ready for bigbrotherallstar this summer! Let's make it happen! #bb22@CBSBigBrother," added someone else.
Even if Chen's announcement isn't about a surprise season, there has to be a forthcoming season that will give the fans what they want in a season with All-Stars.