What 'Big Brother' Fans Are Telling Producers They Want for Season 22 on CBS
Season 21 of Big Brother has been plagued by controversy regarding race. Since the start of the season, fans have noticed that casting seems to be picking the same type of people. Viewers have also pointed out that minorities are always at a disadvantage and tend to get evicted first. With the current season ending soon, some loyal followers are calling for a radical change or else they're bailing on the show.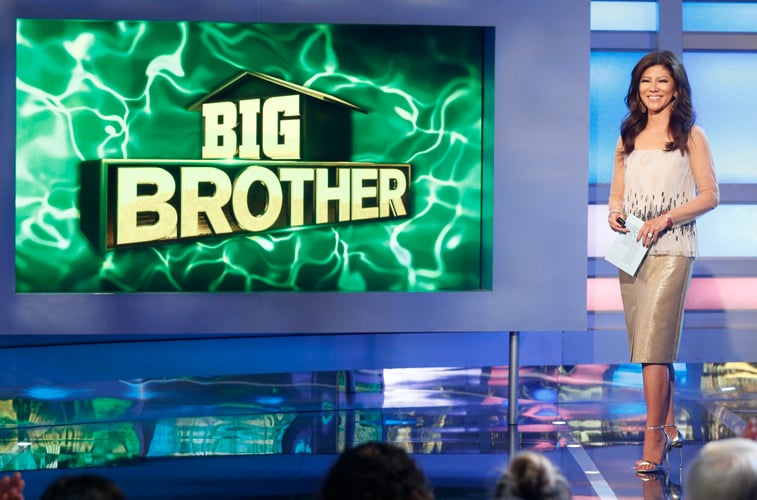 Producer oversteps line
During Season 21 of Big Brother, there was an incident where a producer asked a contestant to act more "stereotypical." It was Kemi Fakunle, an African American houseguest, that called out a producer named Christine during the live feeds of the show.
"I think I'm portrayed as a bitch. 100 percent. They were like, 'Oh, why don't you, like, wag your finger and be like, Uh uh, girlfriend. I'm like, I don't even talk like that, so maybe try again, Christine.' And she was like, 'Oh, I mean, I just thought that was an option.' Why are you trying to—I literally don't talk like that, so, like, what are you trying to do?" she said according to Reality Blurred.
This incident was addressed by a reporter during a Television Critics Association panel where CBS President, Kelly Kahl, talked about the issue.
"In terms of how people are represented, the vast majority of [the] time we are very happy with how they are represented," she told reporters. "Most people who have been on those shows speak very fondly of their experience. I'm not sure how much better we can edit that show. There are thousands of hours condensed down to 42 minutes per episode. We are not able to show every single thing on the show. We strive to show a good representation of what happens."
The eye network also acknowledged that the aforementioned producer was reprimanded for her actions.
"We learned that a producer, in an attempt to get a sound bite from one of the houseguests, overstepped. That producer was reprimanded and received unconscious bias training, as did all the producers on the show, and we don't believe that an incident like that will happen again," Thom Sherman, senior vice president of programming, said according to The Wrap.
Jack Matthews gets evicted
One of the most controversial houseguests this season was Jack Matthews who was accused of making racially charged remarks. When he was evicted, host Julie Chen grilled him on the insensitive statements he made.
Matthews was shown a clip where he labeled Fakunle as a "bitch," "dogsh**" and even used threatening language saying he "wanted to stomp a mudhole through her chest."
"Okay, well, I will say that the 'stomp the mudhole comment' was based on something that Sam [Bledsoe] said last season when she was frustrated, and I don't think there was any personal vendetta behind saying that," he explained.
Matthews then apologized saying, "I don't think there was any personal vendetta in behind saying that. I think my statements were playful in a group of people. I do apologize for what I said, and that's very sincere. I think Kemi was, and is, a great person."
Fans are ready to quit 'Big Brother'
One of the major downfalls of the show is its casting and fans are tired of the same type of personalities being selected to be on Big Brother season after season. Loyal viewers have expressed their discontent on Twitter and some even threatening to stop watching the show next season if things don't change.
"I'm ready for [Big Brother 22] and hope casting learns from this season and gets different type of people, its 2019 stereotypes are stupid, we can be whoever we want," a viewer suggested.
"If CBS intends to bring back [Big Brother] for [Season 22] they need to evict [producer Allison Grodner], the casting agent and totally reimagine the show. If they don't, then I won't watch it again and frankly, neither should anyone," another diehard fan commented.
"Who hopes there is no Big Brother 22? I'm about done with this show. Casting has been ratchet, live shows are boring when it gets [down] to final 7-8ish. No good twist this year, then this celebrity BS. I'm done watching," the viewer tweeted.
"Future [Big Brother 22] contestants, watch [Big Brother 21] first and do the exact opposite of [what] they are doing and watch [feed] highlights as well because that's where you will find the truth," the viewer suggested.
"I would love to apply for [Big Brother 22] or any other Big Brother season, but I'm the breadwinner in my house and I haven't been at my job long enough to ask for 3 months off," a fan expressed online.
Big Brother is expected to return for summer of 2020 with a celebrity edition at the start of the same year.