'Big Brother' Holly Allen Brought Jackson Michie Home to Meet Her Family for the First Time
Holly Allen and Jackson Michie fell in love in the Big Brother house during Season 21 and made it to the Final Two. They have continued their relationship after the show and seemingly hang out almost every day.
Recently, Holly became sick and had to make several trips to the urgent care, and she shared pictures and videos of her boyfriend by her side, taking care of her.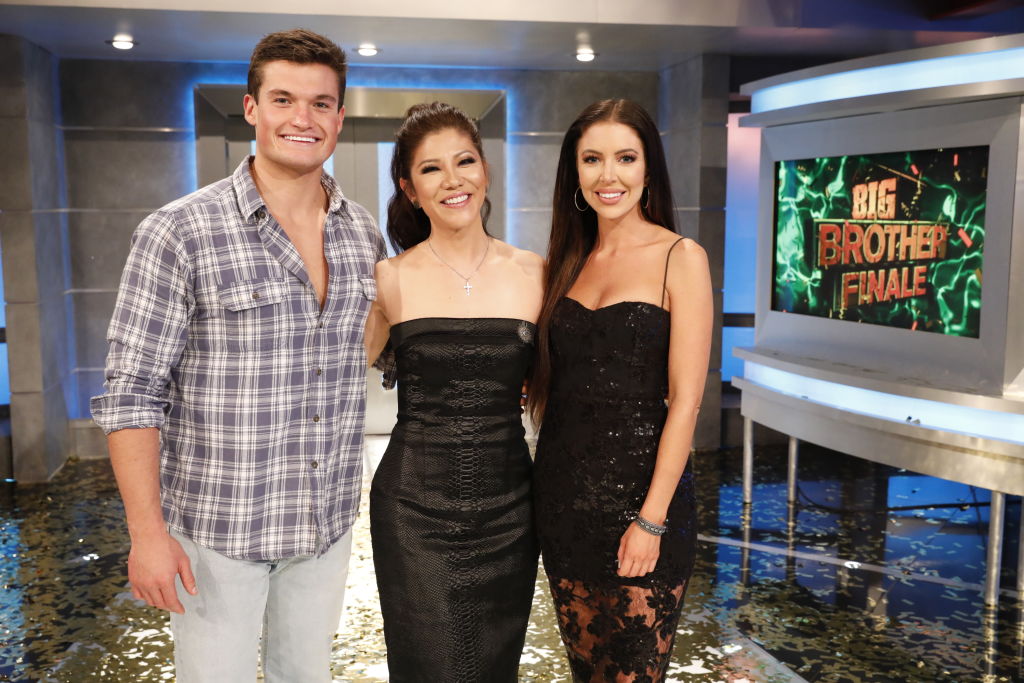 While in the Big Brother house, she told Jackson their relationship would become serious once she allowed him to meet her father. Even though she let Jackson meet her dog, of the same name, and her boyfriend already brought her home a couple of times, Holly had not yet brought him home to meet her family until Christmas.
Holly Allen and Jackson Michie began dating on 'Big Brother' 21
Almost immediately after entering the Big Brother house, Jackson Michie and Kathryn Dunn hit it off. However, he ended up falling for Holly and cut things off with Kathryn, who joked they had a "Threemance" alliance.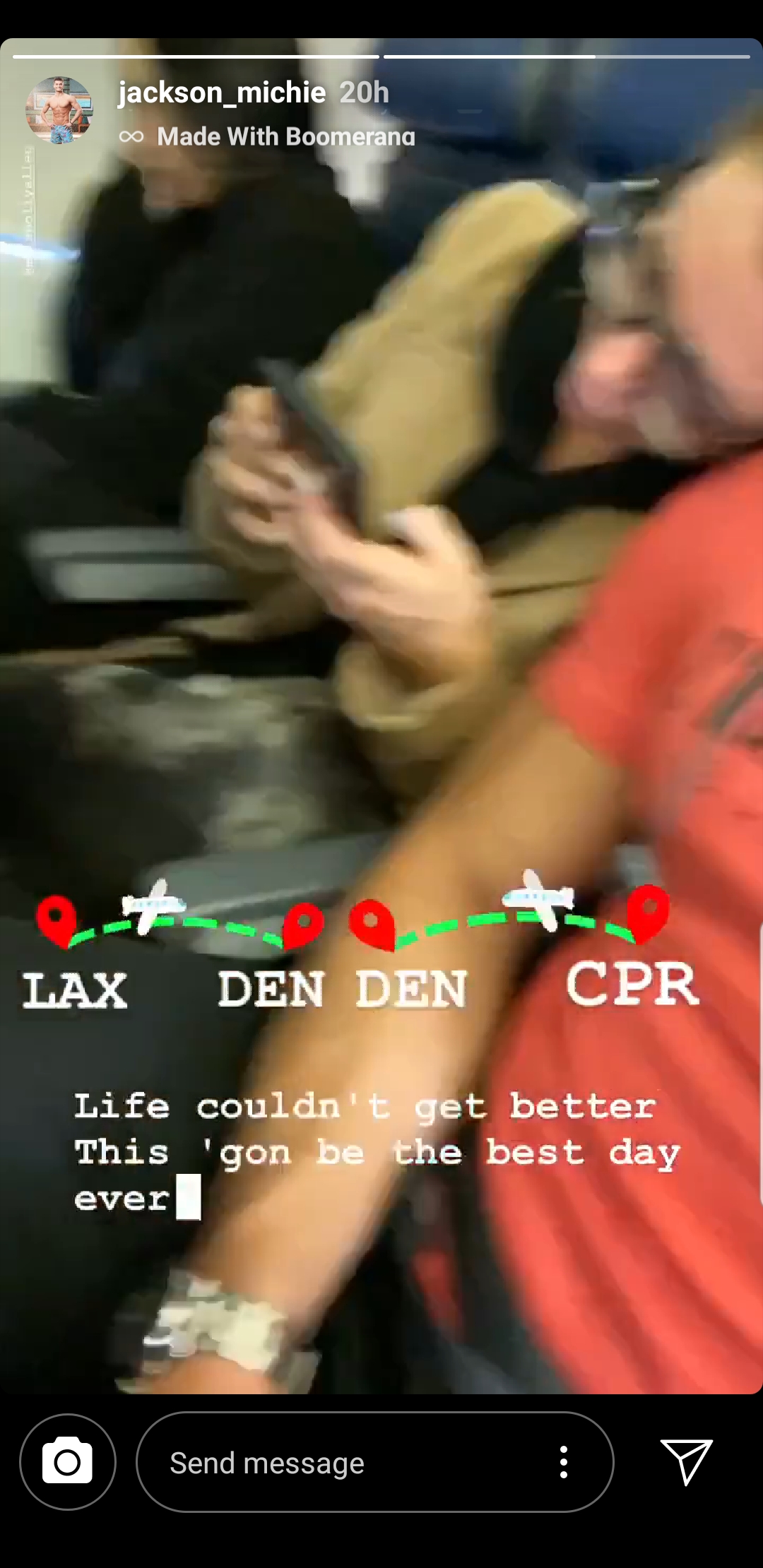 While Kathryn and Jackson were a thing, she told him that she knew Holly outside of the house from their pageant background. The server then confided the information in his number one ally, Jack Matthews, but the fitness trainer turned on him and spilled the beans to Christie Murphy and Tommy Bracco.
The revelation resulted in Kathryn's elimination and the separation of Holly and Jackson from the rest of the house. Therefore, they allied with Cliff Hogg and Nicole Anthony, and Jackson began winning almost every challenge.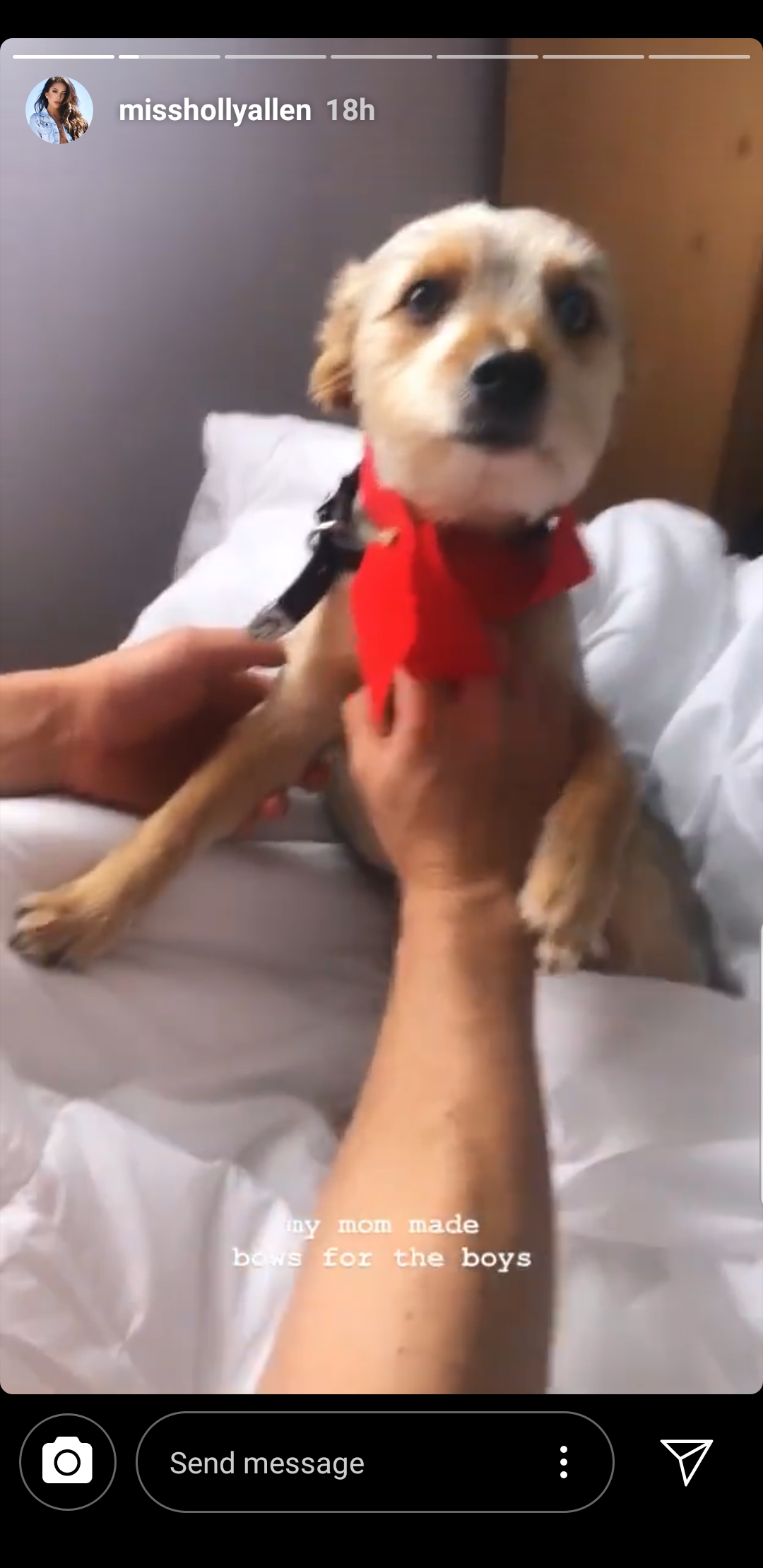 He took his girlfriend to the Final Two with him, the first showmance to ever do so, and he won the million-dollar prize. Ever since leaving the house, the two have been inseparable as they explore California together and hang out with family and friends.
Jackson Michie brought Holly Allen home to meet his family
A few weeks after leaving the Big Brother house, Jackson took Holly to Nashville to meet his parents. His mother greeted them with a handmade Head of Household basket, and they hung out with co-star Ovi Kabir as well as Jackson's hometown friends.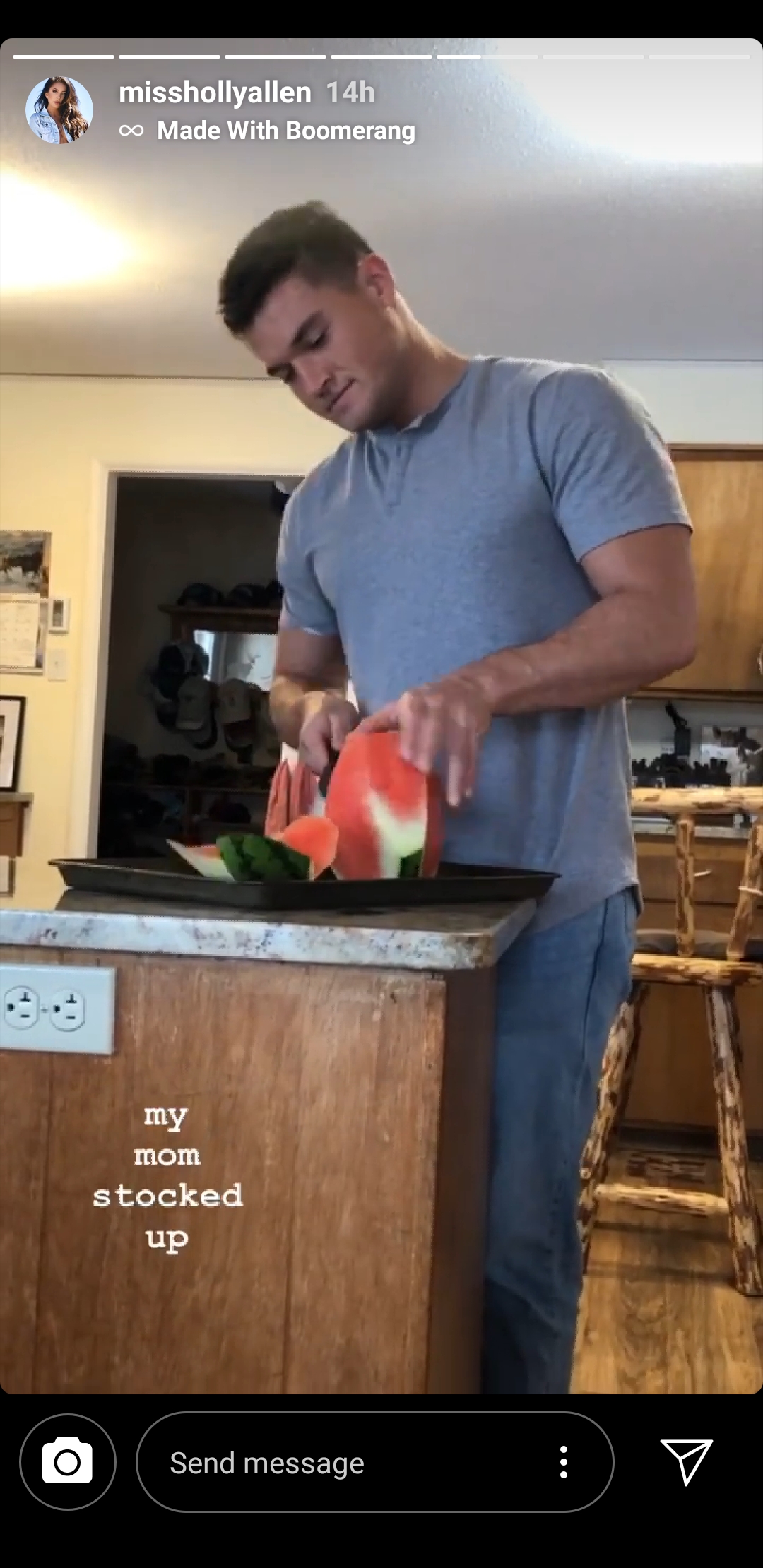 He also brought his girlfriend to his family home a few months later to celebrate Thanksgiving. The two documented their time on Instagram story, sharing videos of each other riding on a zipline, playing with the kids, and making "conspiring" jokes with his family.
For Christmas, they decided to go to Holly's hometown in Wyoming.
Holly Allen brought Jackson Michie home to meet her family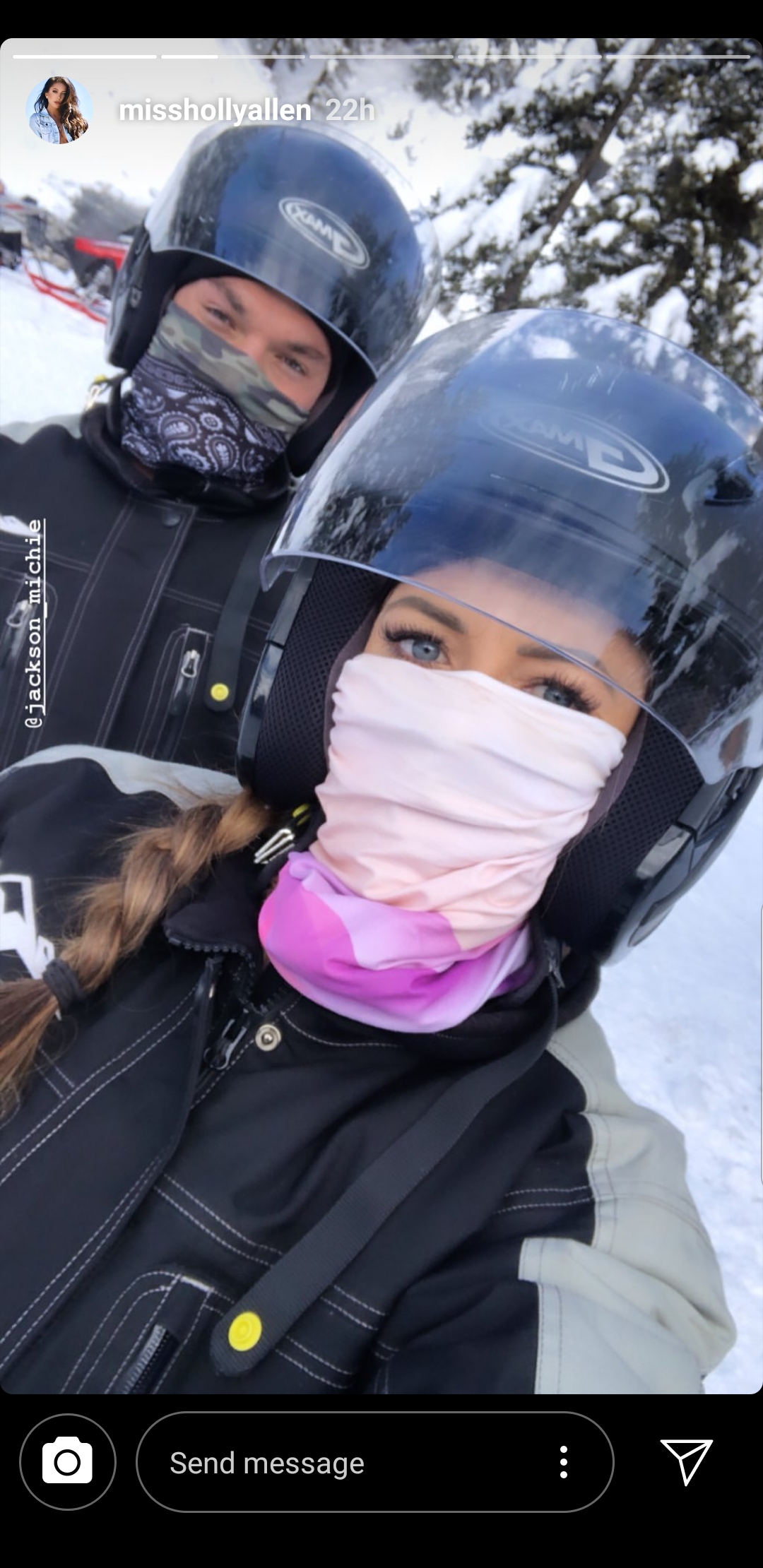 On Christmas Eve, Jackson uploaded a picture of Holly lying on his arm in a plane as they were en-route to their destination. Once they arrived, Holly shared a video of her family's dogs wearing bows her mother made for them. Additionally, Holly's "mom stocked up" on watermelon for Jackson.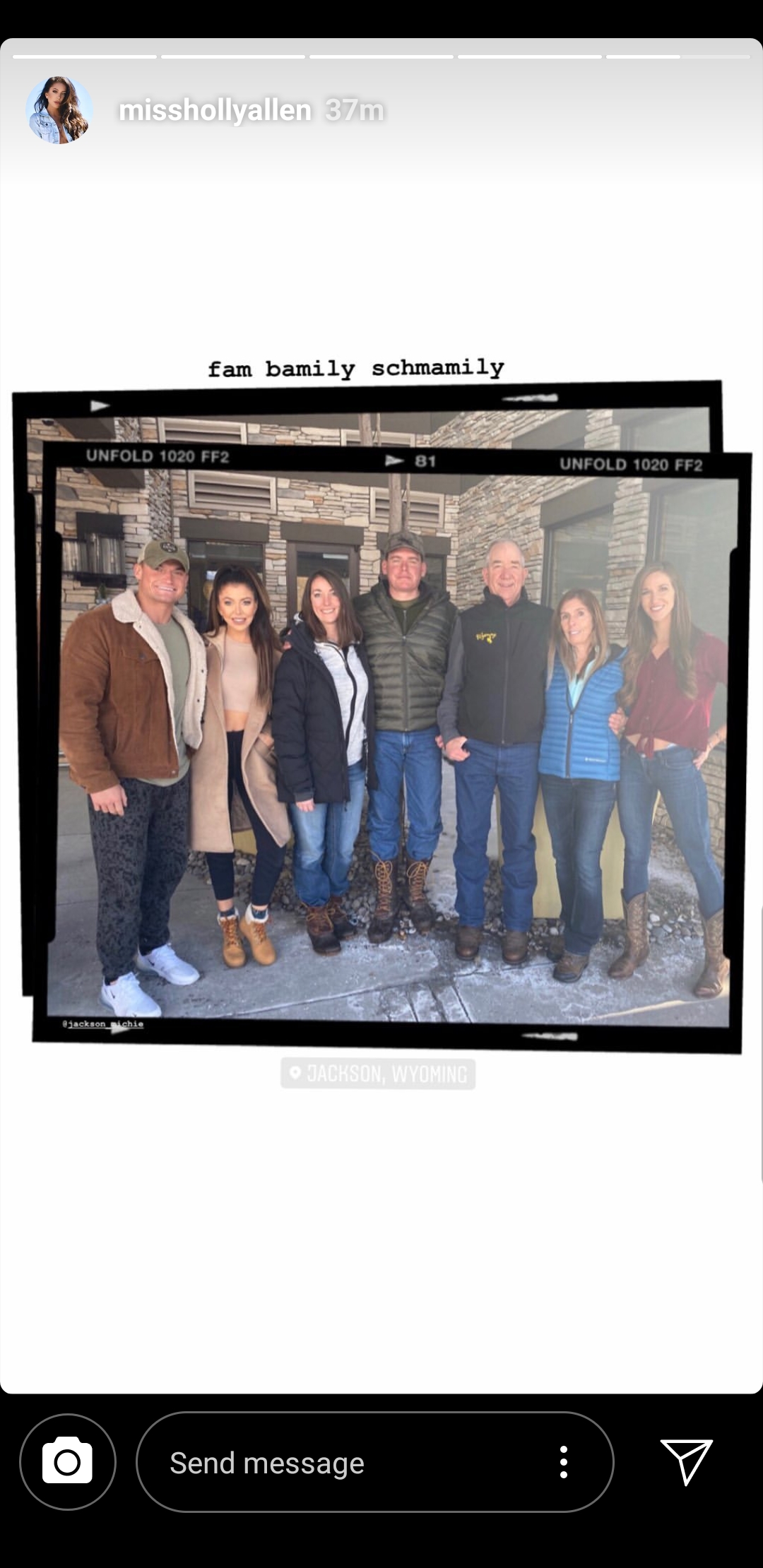 A few days later, they went dog-sledding, and Holly uploaded a family picture including her, Jackson, her parents, and siblings to her Instagram story with the caption "fam bamily schmaily" and geo-tag of Jackson, Wyoming.