'Big Brother': Kathryn Dunn Talks About Her 'Controversial' Relationship with Nick Maccarone
There were multiple houseguests that got into showmances on Big Brother 21. However, the two people who really took fans by surprise was Kathryn Dunn and Nick Maccarone.
They are still close despite their relationship being one of the many twists of the season. Find out what she had to say about their "controversial" relationship and more.
Kathryn Dunn and Nick Maccarone got together in the jury house on 'Big Brother'
Maccarone got into a relationship with Bella Wang. He gave her a touching message when she was evicted from the house. However, he continued to get closer to some of the remaining women in the Big Brother house. When he was evicted and sent to the jury house, it was revealed he had some kind of relationship with Dunn.
This was not only shocking because he was technically still with Wang, but because Dunn didn't like him earlier in the season. She opened up about their connection to Us Weekly.
"The Nick I got to know in the jury house is an incredible person and friend," she said. "He wiped my tears away when I was crying and calmed me down while I was stressed. Our relationship in the jury house wasn't based on cheap sexual gratification — it was an actual, genuine friendship."
He said he's in love with her
The unexpected couple made a YouTube video together. In it, they tested how well they knew each other by answering questions and guessing each other's answer.
Maccarone talked about his feelings for her. "Yes, I'm 100% in love with you," he told her. Both of them said they fell for each other on the first day they were reunited in the jury house.
Dunn said people think their relationship is 'controversial'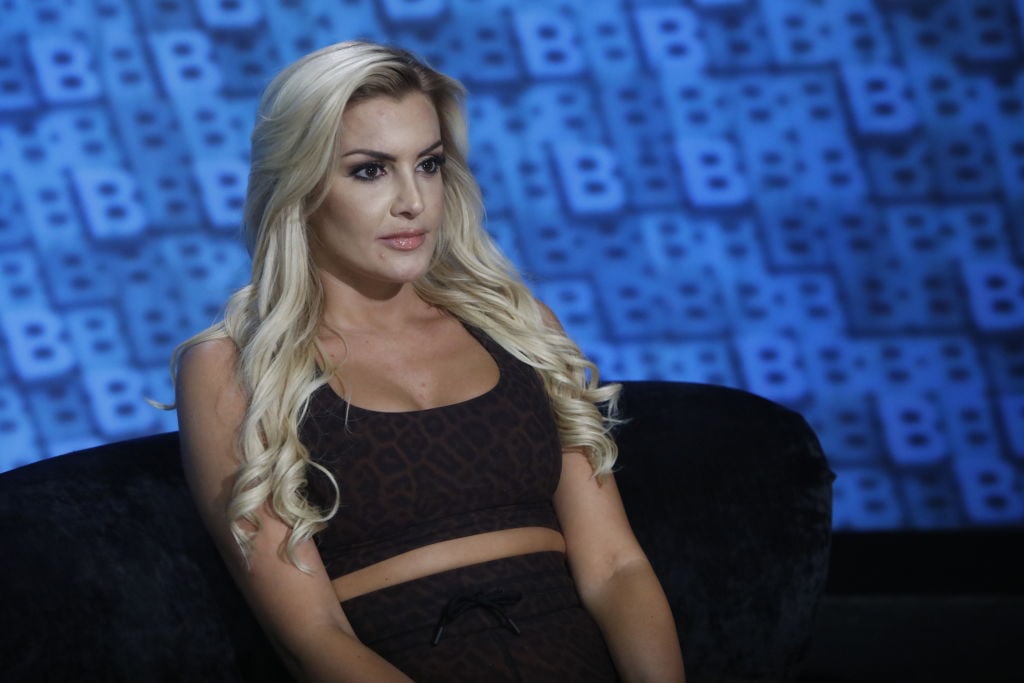 It sounds like the couple is continuing to have a good time together. She talked about what it has been like to be together without the cameras.
"We're really having a lot of fun," she said on the podcast, Coco Caliente according to Us Weekly. "You know, just getting to know each other out in the real world, 'cause even though you do get to know each other on a deeper level in the Big Brother house, I mean you don't have to experience things like going to the grocery store together, paying bills, stresses of finances, so we're still, of course, getting to know each other outside of the house. I really like him a lot."
It doesn't seem like they're exclusive given she said, "If he wants to go date someone else I'm, like, have at it, but I don't think he's going to." Dunn also talked about fans reacting to their relationship.
"There's so many people that, of course, think it's a little bit of a controversial relationship because of all the Bella stuff and the fact that people were like, I thought you hated him in the house," she said. "You know, it's a very controversial relationship and people either ship us so hard and they want us to work or they hate us, but they're equally as passionate about it."
The Big Brother fans still have their opinions, but it seems like they are still going strong.