'Big Brother' Season 21: These Houseguests Are Bound to Get into Trouble
CBS has announced the list of houseguests for Big Brother's 21st season, and there's no shortage of opinions on how this season is going to go. Who are the houseguests, and who's most likely to cause trouble? We're going to break down everything you need to know, before the season premiere, June 25.
Who are the Season 21 houseguests?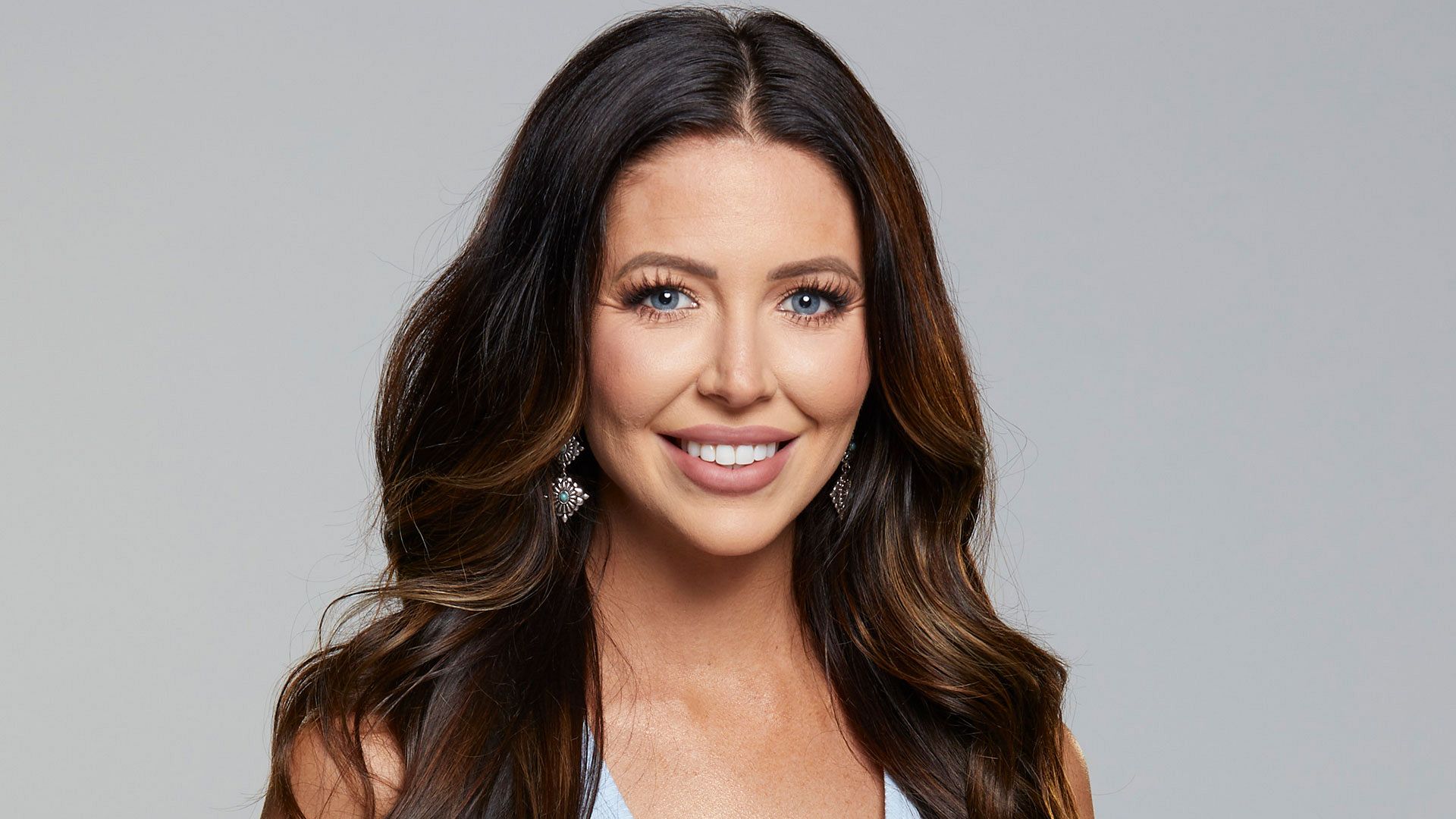 See the full houseguest bios on ET, but in case you're in a hurry, here are the highlights.
Holly Allen, 31
Holly is a wine safari guide from Los Angeles. She describes herself as spontaneous, sarcastic, and relentless. When asked what the hardest part about being on the show will be, she said, giving up her phone.
Tommy Bracco, 28
Tommy is a Broadway dancer from Staten Island. Looks like he's a Jersey boy at heart. When asked what the hardest part about living in the house will be, he said, missing summer on the Jersey shore with his family. He plans to be the "Italian mother of the house," by taking care of everyone and making them feel loved.
Analyse Talaver, 22
Analyse is a college soccer star from California. She loves tanning, going to the beach, and shopping. She's planning on bringing her makeup bag, and skimpy bikinis into the house, so she can "attract the guys and get them on [her] side." Her life's motto is "Be a badass with a good a**!'
Ovi Kabir, 22
Ovi is a college student from Tennessee. He describes himself as relatable, motivated, and brown. When asked what he'll bring to the house, he said, his orange crocs, and a notebook and pen- that he'll keep in his underwear.
Jessica Milagros, 30-ish
Jessica is a model from Chicago. She likes dancing, painting, and photography. Her life's motto is "What you think about me is none of my business."
Jack Matthews, 28
Jack is a fitness trainer from Florida. He describes himself as honest, likes crossfit, and his life's motto is, "Keep it simple."
Nicole Anthony, 24
Nicole is a pre-school aid from New York. She says she always gives 100%, and she's hilarious. She said she cracks herself up.
David Alexander, 29
David is a photographer from Atlanta. He's positive, charismatic, and has high energy. Crossfit and traveling are his hobbies, and he says his motto is, "Just live as much as you can before you can't anymore."
Christie Murphy, 28
Christie is a boutique owner from Staten Island. She's an overachiever and admits it will be hard not being able to talk to whoever is running her store when she's gone.
Sam Smith, 31
Sam is a truck driver from Pennsylvania. He's going to miss his family while he's in the house but plans to bring their picture with him, along with his Yeti- to keep things cold.
Kathryn Dunn, 29
Kathryn is a digital marketing executive from Texas. She works/lives/breaths marketing, so most of her hobbies revolve around social media and Instagram.
Cliff Hogg III, 53
Cliff is a petroleum engineer from Houston. His strategy is to be the loyal soldier, but his motto is, never let others tell you what you can, or can't do.
Kemi Faknule, 25
Kemi is a marketing strategist from Maryland. She likes to see the positive lining in situations, and wants to make a lot of connections, and be well liked in the house.
Nick Maccarone, 27
Nick is a therapist from New Jersey. He loves sports, and is worried about pooping in the house for the first time.
Isabella Wang, 22
Isabella is a public health analyst from New Jersey. Her favorite activity is spending other people's money. She feels like she was born to be in the big brother house, and when asked who her favorite past cast member is, she answered herself. "I liked it when Isabella Wang won season 21," she said.
Jackson Michie, 24
Jackson is a server from Nashville. He's planning on bringing a tablet, to stream his Sunday mass, and music, to workout to.
What do fans think about the cast so far?
Cliff Hogg seems to have gotten people's attention because he seems like a cliche. With a last name like Hogg, he has to be from Texas and a petroleum engineer. A Reddit user commented, "Cliff Hogg III is into watersports and I am 100% on board if he's not a day 1 evictee, like most taken old people."
Another Reddit user said, "Cliff Hogg III, older man, lives in Texas, interested in politics… oh boy."
In fact, several fans brought up Hogg. "I'm for sure rooting for Cliff Hogg III," one said, while another commented, "Summer of Cliff 2K19!!!"
It seems like people are rooting for Hogg because he looks like a nice, friendly older man. Although, most don't actually expect him to stick around for that long. "RIP Cliff (the old guy) by week 2," another Reddit user, said.
Another houseguest that caught fans attention, was Tommy Bracco, which several people recognized from his Broadway performances. "I just saw Tommy Bracco in Pretty Woman on Broadway last week, lol. He was very good and cute and you can tell he has insane charisma."
Holly Allen's bio seemed to confuse people. Many were asking what exactly a wine safari guide is. Their guess is as good as ours.
Which houseguests are likely to cause trouble?
Isabella Wang has stood out to fans as someone who may cause trouble, considering her answers to the survey questions. Most notably, she likes to spend other people's money, and that she's her own favorite cast member. One user on Reddit said, "Isabella is going to be a great villain. I can feel it." Another commented, "Isabella's bio is a literal meme omg I love it."
Big Brother season 21 will return for a two-night event, starting June 25.