Which A-List Actor Is 'Big Little Lies' Biggest Fan?
HBO's hit series 'Big Little Lies' exploded onto the scene over two years ago. First airing on February 19, 2017, the drama is based on a bestselling novel with the same title. The show follows three women, Madeline, Jane, and Celeste as they attempt to navigate motherhood, marriage, friendship, and the drama that wreaks havoc on their beach town of Monterey, California. The show has garnered incredible attention and critical acclaim and has an amazing fan base. But perhaps the biggest fan of the show is one of Hollywood's most well-respected actors.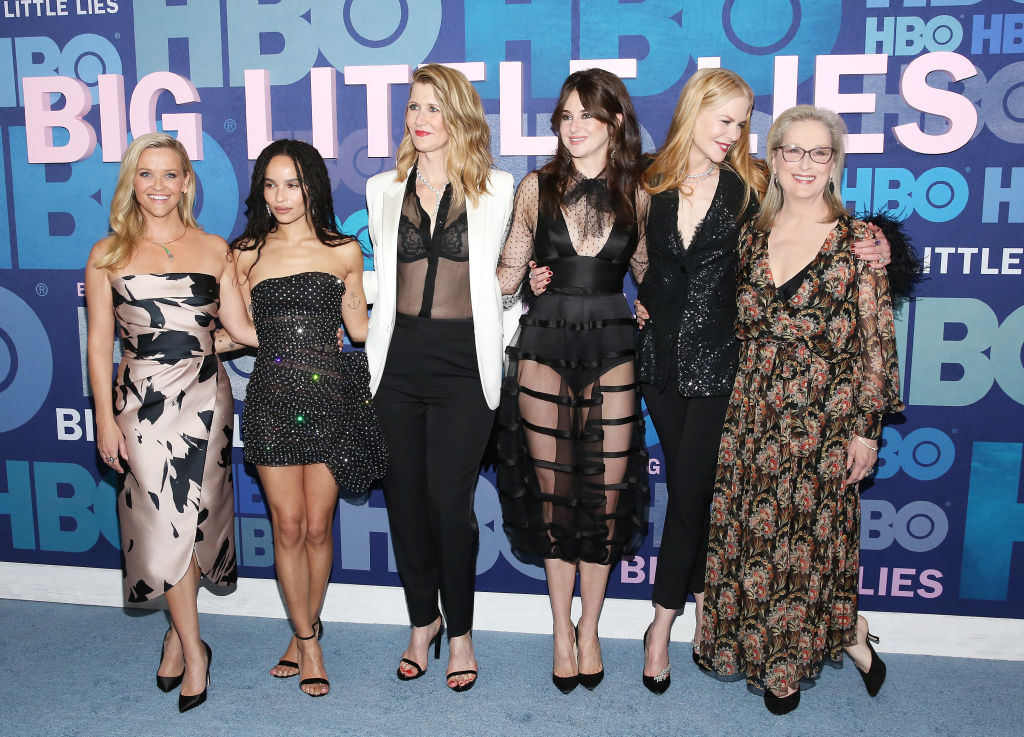 Meryl Streep
Meryl Streep has been following Big Little Lies long before she announced that she would be joining the show for Season 2. In fact, Streep admits that she thought the first season was the single greatest thing on television at the time. Certainly, this is high praise from the woman who is considered the greatest actress of her generation. In a recent interview with The Hollywood Reporter, Streep opened up about why she found the show to be so compelling.
"One of the things I love about the first season — and I've seen three of the second, is that it isn't afraid of the mess and the really harsh contradictions in mothering, in parenting and how in your life, before you have children, you are warring with yourself. But then, you're warring with yourself and what you hope for your children, and what you see them struggling with and the challenge of trying to help them, but not clear a path; trying to make things possible, but not give them stuff." the 69-year-old said.
With such a love and appreciation for the show, it seemed almost destined that the actress joined the project herself. In fact, Streep may be the sole reason that the successful show is even getting a second season. Executive producer and author, Liane Moriarty, has stated that she was extremely hesitant to continue the story following season one. As the first season encapsulated the story written in the bestselling book, Moriarty was hard pressed to venture into unknown territory.
Mary Louise
Moriarty admitted that her sister only convinced her to write a second season by conceiving of a role with her favorite actor in mind. "And that's when I came up with this role for Meryl Streep, to be Perry's mother. And it was really from there that it all came together, because you bring this new character in and the storylines just emerge." the author admitted. She even gave her character Streep's legal name, Mary Louise.
Before long, it appeared that Moriarty had manifested her biggest dream. When Streep learned that there had been a character written specifically for her, she agreed to the project without ever having read a script. Since coming onboard, both women have collaborated to make the character of Mary Louise as strong and nuanced as possible. The executive producer and the legendary actress are in constant conversation about who Mary Louise is and how her presence alters the trajectory of the show. "It's a very, very complicated, nuanced character, and I'm grateful for her performance," Moriarty said about Streep occupying the new role.
New episodes
Big Little Lies airs on HBO Sundays at 9PM. We can wait to see the second season unfold in the next seven episodes.