'Big Little Lies' Season 2 Finale: How The Monterey Five Move On From Perry Wright's Death
Big Little Lies Season 2 has come to an end all too soon, with the Monterey Five leaving our television screens for seemingly forever as the show does not look like it will return. During the season, viewers have seen the ladies' lives all but fall apart. However, they leaned on each other and carried their pact until the end. How did the Big Little Lies Season 2 finale wrap up everyone's storylines? Keep reading to find out!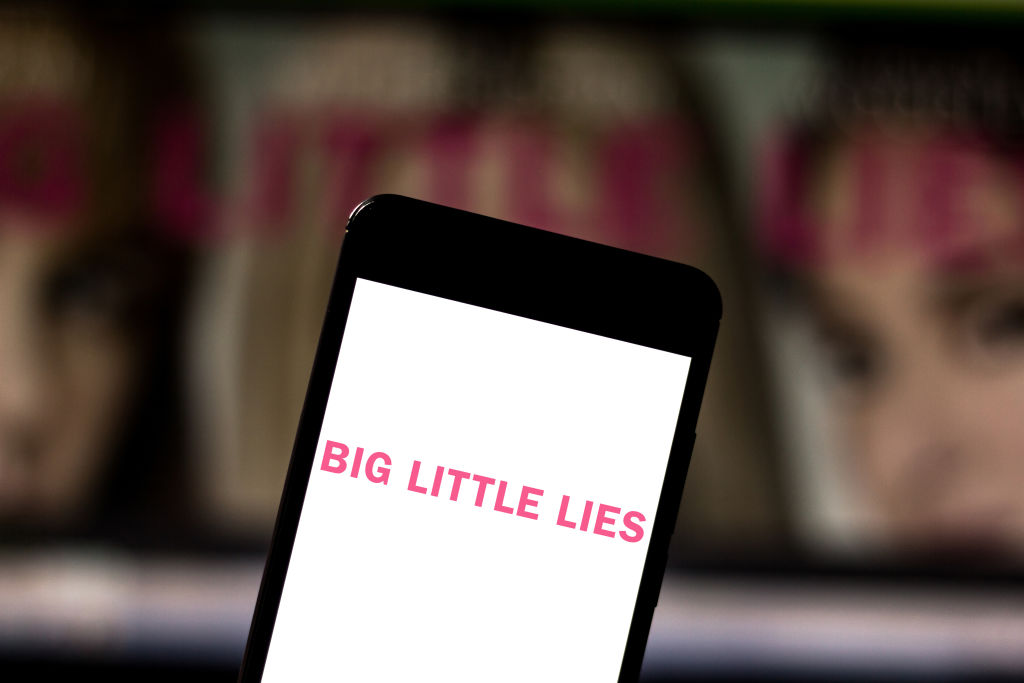 Madeline and Ed Mackenzie
In Big Little Lies Season 1, Madeline (Reese Witherspoon) seemingly had the best life with her husband, Ed (Adam Scott), and was the ringleader of her group with Celeste Wright (Nicole Kidman) and Renata Klein (Laura Dern). The group grew to include newcomer Jane Chapman (Shailene Woodley) and Bonnie Carlson (Zoe Kravitz), the wife of her ex-husband, Nathan (James Tupper), when they murdered Celeste's husband, Perry (Alexander Skarsgard), in self-defense. Madeline quickly gathered the women and created a story they all promised to stick to: Perry tripped and fell.
The lie carried into Big Little Lies Season 2 when it almost came in between Madeline's marriage. Ed overheard Madeline and her daughter she shares with Nathan, Abigail (Kathryn Newton), discussing her mother's extramarital affair with the theater director, Joseph Bachman (Santiago Cabrera). He began to realize Madeline hid a lot from him and became so upset she feared he would divorce her. Even though Madeline never told Ed the truth about Perry, she fought for her marriage so hard that he suggested they renew their vows. Madeline stayed firm to her friends and supported Bonnie when she was ready to tell the truth.
Celeste and Mary Louise Wright
When viewers saw Celeste in Big Little Lies Season 1, they caught a glimpse into her complicated relationship with her husband. He would beat her, and the abuse would lead to sex. After her husband's death, instead of feeling free, Celeste struggled with her feelings towards Perry. Her battle got harder when Perry's manipulative mother, Mary Louise (Meryl Streep), came into town to help with her twin boys.
Mary Louise believes her son has done no wrong, even though Celeste has explained he not only abused her but raped Jane Chapman, resulting in their son, Ziggy. Her odd antics took a turn for the worse when she filed for legal guardianship of Celeste's twins. She claimed her daughter-in-law is still unwell, and unable to properly care for her grandsons after Celeste took an Ambien and drove off the road.
In court, Mary Louise humiliated Celeste on the stand by giving her lawyer pictures she took of her daughter-in-law with several different men. Celeste, an attorney herself, questioned Mary Louise's ability to care for her boys, bringing up a car crash that happened where Perry's brother, Raymond, was killed. Her son told Celeste that his mother abused him and blamed him for the accident, creating the monster she married. Ultimately, the judge granted full custody to Celeste, and Mary Louise moved away.
Renata and Gordon Klein
One of the fiercest of the five, Renata, fought hard for her daughter when she was getting bit by a classmate in Big Little Lies Season 1. Viewers saw more of her intense personality in Season 2 when her husband, Gordon (Jeffrey Nordling), gambled their money away. She lost all her money and the "Most Powerful Woman in the World" nomination. After epically telling her husband she "will not not be rich," she found out he cheated on her with the nanny.
Renata then realized that Gordon could keep his ridiculously expensive collecting toys, and she lost it, smashing almost everything in the room with a bat, including her husband's gut. The next time viewers saw Renata in the Big Little Lies Season 2 finale, she lies in bed with her daughter, looking at a picture of their family on her bed stand, presumably telling the audience that she left Gordon.
Bonnie and Nathan Carlson
In Big Little Lies Season 1, Bonnie stayed away from the drama and was not featured in the show as much. Madeline viewed her as Nathan's new attractive wife, and her care-free attitude convinced Abigail to move in with them. Bonnie is the one who saw Perry attacking Celeste, thus pushing him over several flights of stairs.
For the next season, Nathan noticed how aloof and weird his wife acted, so he called her parents into town. Viewers get a more–in-depth look into Bonnie's complicated relationship with her mom after she suffered a stroke. While her mother lay unconscious in a hospital bed, Bonnie admitted her mother abused her and was the reason why she settled for Nathan, a man she doesn't genuinely love. Bonnie also told her she pushed Perry off the ledge because she envisioned herself pushing her mother. Ultimately, Bonnie forgave her and told her she loved her for the first time.
A few days later, her mom passed away, and she told Nathan her true feelings. Bonnie also texted her friends that she was ready to tell the truth about Perry's death, and they walked into the police station with her.
Jane Chapman and Corey Brockfield
As the new girl in Monterey, initially, no one knew much about Jane until Renata accused her son of biting her daughter, Amabella. In various flashbacks, viewers saw a tall, handsome man assaulted Jane, and she became pregnant with Ziggy as a result. However, Jane told her son she doesn't know his father's identity until Season 2 when Chloe informed Ziggy that Max and Josh, Celeste's twins, are his brothers. Jane then explained everything to her son, and she and Celeste began having play dates with the three boys.
While the single mother works at the aquarium, she met a surfer named Corey who she asked if he was "on the spectrum" but is very nice to her. Jane finally opened up to him about her assault and has difficulty taking their relationship to a physical level. However, he's patient with her, and in the Big Little Lies Season 2 finale, it seems she moves forward.
Perry's death and the secret surrounding it was a stumbling block in everyone's life, especially Bonnie and Celeste. Once they were able to let it go, with Bonnie turning herself in and Celeste deleting the videos of Perry, there's the hope of genuine healing. Finally, the Monterey Five can now have real friendships with each other, not ones based on a lie keeping them together.