'Big Mouth': The Most Surprising Celebrity Cameos in Season 3
Netflix released the much anticipated season 3 of Big Mouth on October 4 of this year. The cartoon about the trials and triumphs of puberty, co-created by Nick Kroll and Andrew Goldberg, is becoming known for its hilarious and surprising celebrity cameos. Past seasons have given us master performances in voice acting from Jordan Peele as the ghost of Duke Ellington, Kristen Wiig as the voice of Jessi's, ahem, lady parts, and Nathan Fillion as himself (or at least, the ogle-worthy version of him that lives inside the imagination of Missy).
But the third season of the popular Netflix show has introduced even more big names to the cast. Much to viewers' delight, all five of the Queer Eye guys recorded an episode for the newest season.
How the 'Queer Eye' Fab Five got cast in Netflix's 'Big Mouth'
Big Mouth co-creator Nick Kroll, who voices the lead role of Nick as well as several other characters on the show, told New York Comic Con press how season 3's Queer Eye episode came to be.
"We're all watching Queer Eye and just love the show," Kroll said of the Big Mouth staff. "We thought that Coach Steve would be a funny person to Queer Eye."
The episode, titled "Disclosure the Movie: The Musical!" features cartoon-drawn versions of Jonathan Van Ness, Bobby Berk, Karamo Brown, Tan France, and Antoni Porowski. The Fab Five take Coach Steve through their tried-and-true makeover moves (yes, including the French tuck) with varying degrees of success.
"He's a guy I like to describe as a melon with a mustache but underneath that, there might be a good looking guy," said Kroll of his character Coach Steve. Ultimately, the Fab Five help a struggling Coach Steve get his job back at the town middle school.
So how did they get the actual Fab Five to play themselves? Well, it helps to be on the same streaming platform.
"We went through Netflix and went to the show, and they were immediately on board," Kroll explained.
However, working between the two shows' shooting schedules wasn't easy.
"Trying to coordinate their schedule while they were in between seasons took a little bit of work," admitted Kroll. "But … we gave it a shot and they were down."
Other celebs who played 'Big Mouth' Season 3 characters
The Queer Eye guys weren't the only celebrities to grace the animated show with their talents this season.
Season 3 introduces a new student, Ali, to Bridgeton Middle. Ali defines herself as pansexual, which makes her impossibly interesting to the other kids in school.
The celeb who voices Ali just so happens to be hilarious stand-up comedian with the same first name: Ali Wong. Wong also lent her voice work to Netflix's cartoon Tuca and Bertie, and starred in the rom-com Always Be My Maybe.
Each season of Big Mouth introduces a new animated creature to represent the inner workings of the ever-changing mind; the first season gave us hormone monsters, while the second showed us the dastardly Shame Wizard. Season 3 introduced a new terror: The Menopause Banshee. This horrifying witch haunts Andrew's mom as she confronts the inevitable aging process.
Who is the scratchy and devilish voice behind the Menopause Banshee? None other than the legendary Carol Kane, famous for Annie Hall, Taxi, and more recently, for her uproarious role on Unbreakable Kimmy Schmidt.
But perhaps the season 3 voice-acting cameo to rule them all was the incomparable Wanda Sykes as Harriet Tubman. Sykes is known of course for her stand up, as well as roles on black-ish and Curb Your Enthusiasm.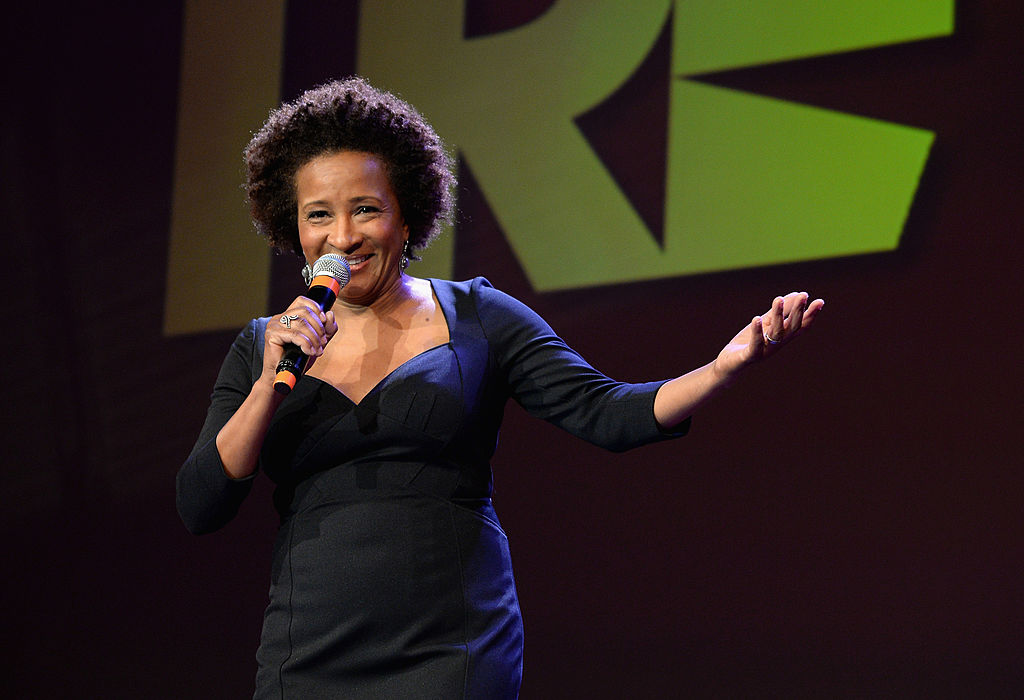 Sykes' comedic timing and biting insults take the voice cameo to a whole new level in the downright hilarious scene between the sassy, brazen Tubman and a naive young Ellington.
Will there be a season 4 of 'Big Mouth'?
Netflix released season 3 only a few weeks ago, but we're always ready for more hormone monsters and cheeky ghosts. With so many incredible celebrity cameos throughout the show, we can't wait to find out which fresh voices will join the cast in Big Mouth Season 4.
Luckily, we don't have to wait too long to find out. Big Mouth co-creator Andrew Goldberg told Newsweek that the fourth season is already in production.
"It's been written and recorded," Goldberg said.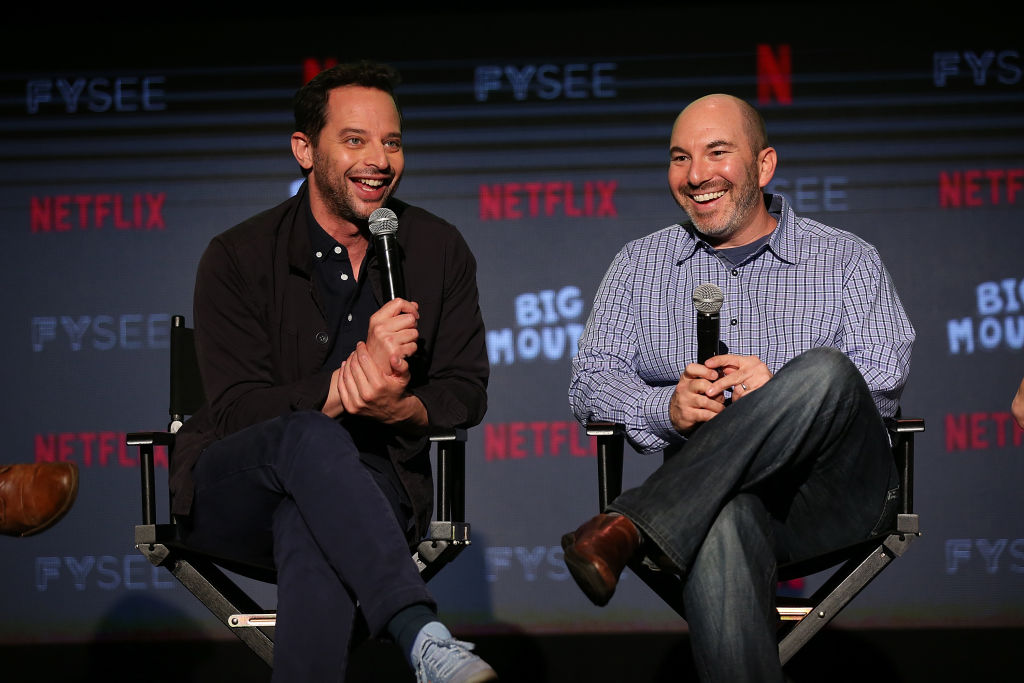 However, don't get your hopes up too soon: Goldberg said it will be at least another year until the new season's Netflix debut. But that just means they have time to perfect it.
"With our animation process, we have many opportunities to rewrite," said Goldberg.