7 Actors Who Took a Major Paycut for a Movie Role
There's no question that one of the many, many perks of being an A-list actor is earning millions of dollars for every film. But that actually isn't always the case. Several of Hollywood's biggest stars have made certain exceptions, swapping in their usual huge paychecks for lower salaries in the pursuit of art, experience, and maybe even a chance at an Oscar. Here are seven actors who took huge pay cuts to take on roles they loved.
1. Jonah Hill, The Wolf of Wall Street (2013)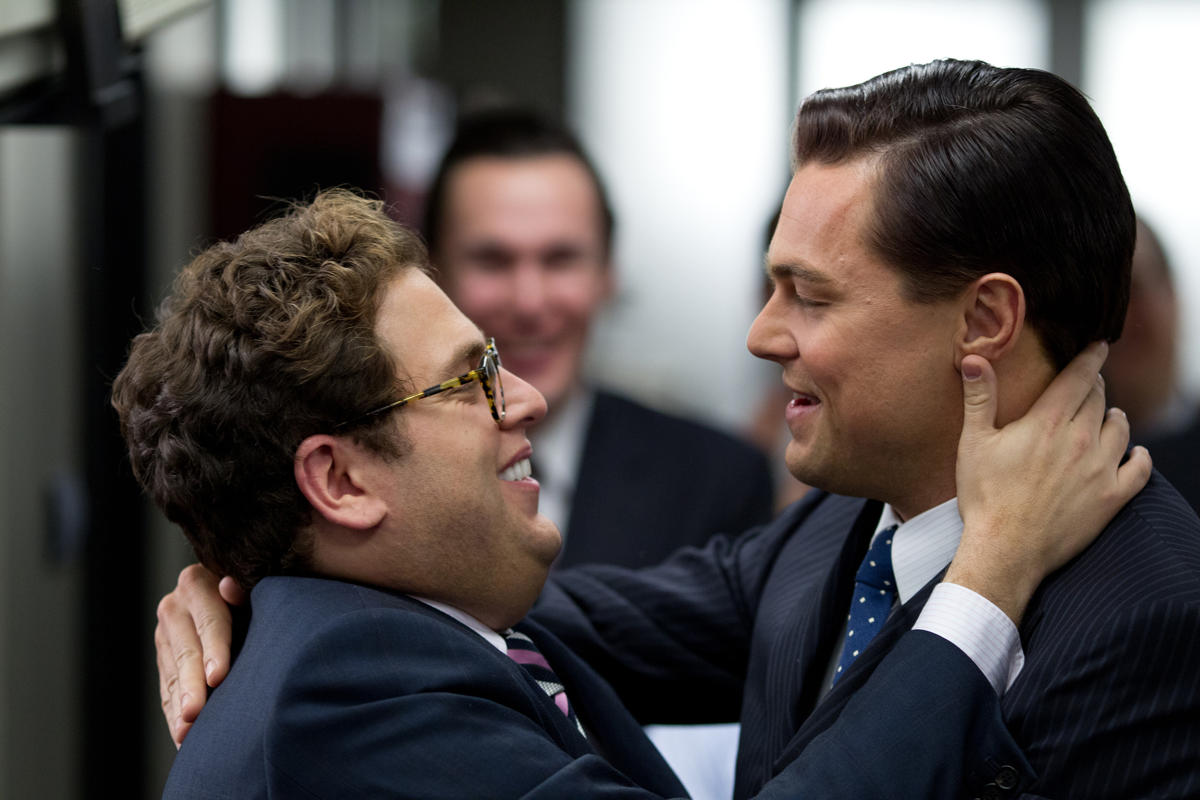 Hill typically pulls a seven-figure salary for his comedic roles, but he made an exception for his more dramatic turn as Leonardo DiCaprio's right-hand man in Martin Scorsese's Oscar-nominated The Wolf of Wall Street. The actor was reportedly only paid $60,000 before taxes for his participation in the movie, but was willing to take the drastic pay cut in order to work with Scorsese, who Hill says is his favorite director. "I would sell my house and give him all my money to work for [Scorsese]. … I would have done anything in the world. I would do it again in a second," the actor said to Hypable in January. It was a good decision: His performance earned him his second Academy Award nomination (his first was for his role in 2011's Moneyball).
2. Matthew McConaughey, Dallas Buyers Club (2013)
There's no question that Dallas Buyers Club was a passion project for McConaughey, who dropped a whopping 40 pounds to play a Texas man diagnosed with HIV/AIDS in 1985. The actor won the role in 2010, just two years after turning down an astounding $15 million offer to star in Universal and Imagine's big-screen version of Magnum, PI. Despite only earning a front-end salary of $200,000, McConaughey stuck with the film and ended up taking his career to a level no one would have ever expected from the guy from How to Lose a Guy in 10 Days. His portrayal in the movie won him rave reviews and the Oscar for Best Actor last year.
3. Adam Levine, Begin Again (2014)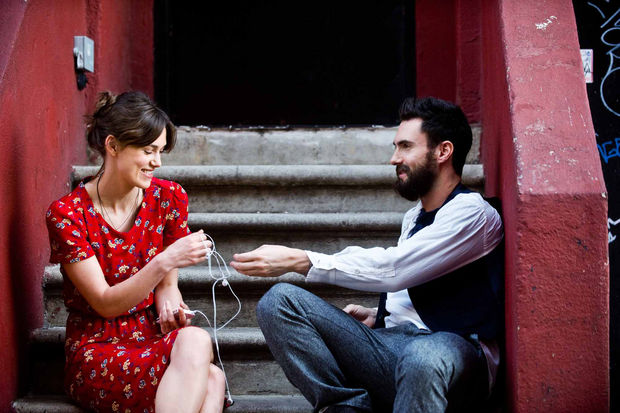 Maroon 5 frontman Adam Levine made his big screen debut in this month's Begin Again opposite Keira Knightley, but it seems he was rewarded in experience rather than money. In fact, the singer recently revealed to USA Today that he did the film for free. "I did this movie for no money. I'm very lucky that I'm in that position," he said, adding, "I want to treat [acting] completely differently because I have the very fortunate luxury of not having to think of this in terms of money." While working for free seems out of character for Levine, who's known for rolling in the big bucks for his stint as a coach on reality singing competition The Voice, the singer has made it clear he wants to dip his toes into acting slowly, taking little or no pay in order to work on projects that he enjoys.
Begin Again, directed by John Carey of Once, premiered at the Tribeca Film Festival in April and is now open in select theaters. Levine doesn't exactly stray far from his real-life self in the movie, playing the character of Dave, an arrogant singer who dumps girlfriend Greta (Knightley) in order to enjoy his newfound fame. The film has earned solid reviews from critics and may lead to more big-screen roles for Levine.
4. Tom Cruise, Mission: Impossible – Ghost Protocol (2011)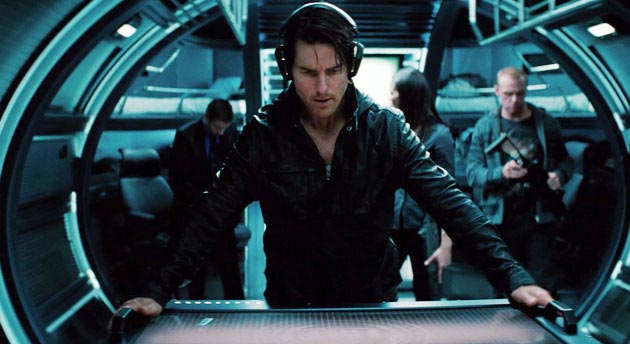 Cruise earned more than $90 million for the first Mission: Impossible film back in 1996, but agreed to a paid "scale" for his turn in the franchise's fourth installment. What does that mean in laymen's terms? Cruise took almost no salary up front but was paid a portion of the grosses after the studio earned its investment (around $70 million) back. Cruise didn't have to worry. Earning more than $694 million worldwide at the box office, the film was a critical and commercial success, becoming not only the highest-grossing Mission: Impossible movie in the franchise, but also the highest-grossing movie with Cruise in the lead role.
5. Ryan Gosling, Half Nelson (2006)
After starring in 2004 love story The Notebook, Gosling had his pick of the litter when it came to leading roles. But instead of churning out blockbuster hit after blockbuster hit, the actor decided to prioritize the quality of material over the size of his paycheck. When he took a role as a drug-addicted teacher in the film Half Nelson, he reportedly only earned a salary of $1,000 per week. But the move ended up paying off in other ways later, when he was nominated for an Academy Award for his performance in the film.
6. Ethan Hawke, The Purge (2013)
Hawke recently revealed that he was paid practically nothing to star in the horror flick The Purge last year. And it seems the experience on set matched the paycheck in that it wasn't exactly glamorous. "There were no perks. No trailer, no driver, no BS, just a great role, a great director. Hell, on The Purge, I slept on his couch the whole shoot," the actor said in a June 2013 interview about director James DeMonaco with The Hollywood Reporter. Still, it ended up working out in the end. Hawke agreed to settle for a percentage of the profit in exchange for the role; considering the film ended up debuting at No.1 and grossing an estimated $36.4 million, it's safe to say he ended up getting a decent cut.
7. George Clooney, Good Night, and Good Luck (2005); The Descendants (2011)
Clooney definitely isn't afraid to take risks for the sake of art. Despite being one of Hollywood's most famous leading men, the actor reportedly agreed to take only $120,000 as the writer, director, and lead actor of 2005's Good Night, and Good Luck. The film, centered on legendary journalist Edward R. Murrow, received six Academy Award nominations. He recreated that same magic with 2011's The Descendants, agreeing to a salary of $300,000 for the film, which then went on to earn a total of five Oscar nominations.
More From Entertainment Cheat Sheet:
Want more great content like this? Sign up here to receive the best of Cheat Sheet delivered daily. No spam; just tailored content straight to your inbox.