The Biggest Celebrity Feuds Over Scientology
Scientology has heavily relied on celebrities to be the face of the organization over the years. John Travolta and Tom Cruise are some of the most famous members. However, this celebrity base makes it so celebrity members are often the ones to defend Scientology when it is accused of abuse against its members, or when it's examined for having policies that isolate members from the outside world.
Over the years there have been celebrities who left the organization and later spoke negatively about it. Then there are some celebrities who were never members, but clashed with Scientologists over their beliefs. This has led to some messy celebrity feuds. So which celebrities don't get along? Here are the 10 of the biggest celebrity feuds over Scientology.
1. Leah Remini and Kirstie Alley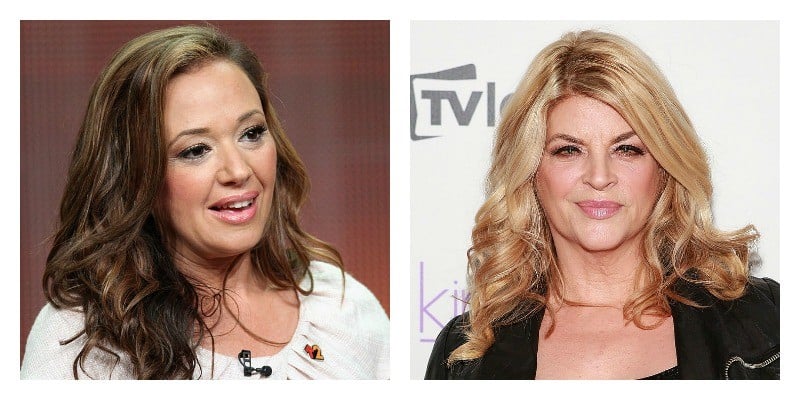 Kirstie Alley appeared on Dancing with the Stars in Season 12 and 15, so you would think she would have a close relationship with the cast. However, she cut ties with the cast after the show had Leah Remini on. Remini wrote a book about her time as a Scientologist and why she left. This is a big deal to someone who is still in the organization, like Alley.
So how do we know Alley cut off her relationship with the cast? Her dance partner, Maksim Chmerkovskiy openly talked about it! "She stopped getting along with me," he revealed on Watch What Happens Live with Andy Cohen. "We had a great relationship. But I got a message now that I am associating with other people that she can't be associated with, I am no longer to be spoken with, and sorry, but it is what it is."
Alley also made her opinions on Remini known in an interview with Howard Stern. "If someone is attacking your religion, I will have your back, and I will defend you. I think that is the most repulsive thing a person can do, attack another person's faith," she said. She also called Remini a "bigot."
2. Leah Remini and Jenna Elfman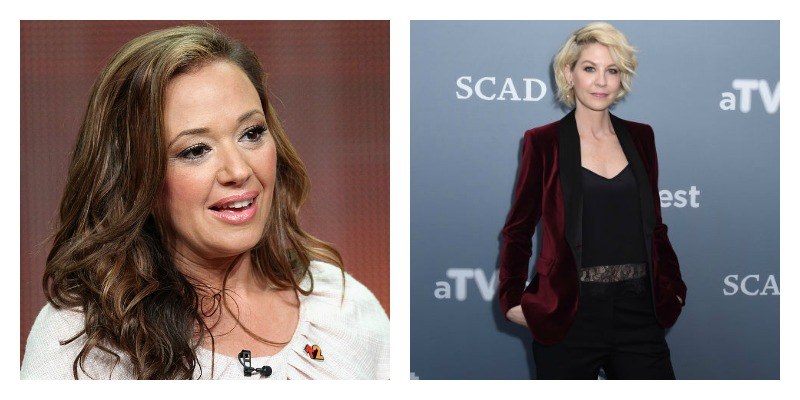 The blonde actress also wasn't happy with Remini's choice to be open about her decision to leave Scientology. Elfman slammed Remini indirectly by tweeting about "sensationalism." Alley showed her support for Elfman by retweeting the statement.
What is important to me? I give a damn about making the world a better place. I care about seeing others smile with genuine happiness. I think the world needs more of that. I'm not interested in sensationalism. I'm interested in seeing other people do well. And spreading kindness, warmth and sincerity. I never forget to appreciate the absurd. And I find it uplifting to admire what's right in others. I also find it pleasurable to be totally ridiculous. xo Jenna.
3. Katie Holmes and Tom Cruise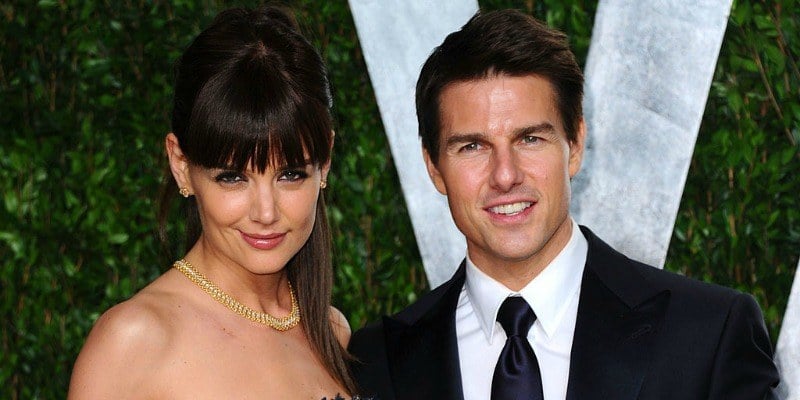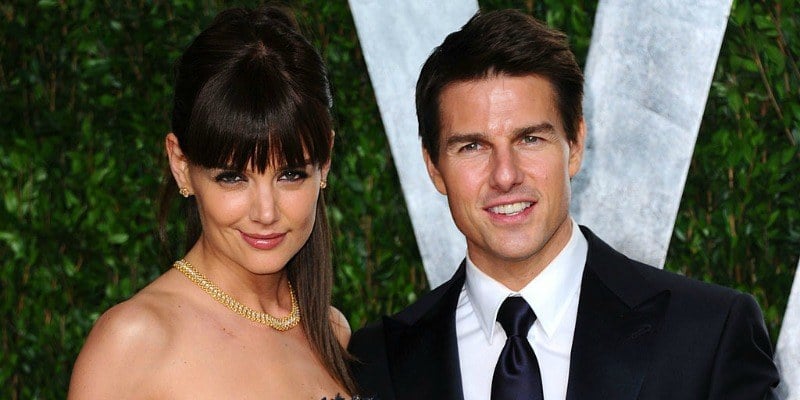 There was a lot of buzz around the couple when Holmes filed for divorce in 2012. This is because they were seemingly happy, and the filing even reportedly took Cruise by surprise. The whole divorce actually went through quickly and quietly.
However, there were still reports that the actress decided to leave her husband because she didn't want Scientology to turn their daughter against her, according to Daily Mail. Scientology notoriously has a "disconnection" policy and when someone is labeled as a "suppressive person," followers are reportedly expected to disconnect from them. Possibly in an attempt to not rock the boat, the actress hasn't spoken out against Scientology. But if it led to her ending their marriage, then it's clearly pretty important.
Holmes also apologized to Remini who wrote about her and Cruise in her memoir. Apparently, Holmes reported Remini to the Scientology higher ups for her behavior. Since most Scientologists have either ignored or slammed Remini for her book, it means a lot that Holmes thought it was best to apologize to her instead.
4. Nicole Kidman and Tom Cruise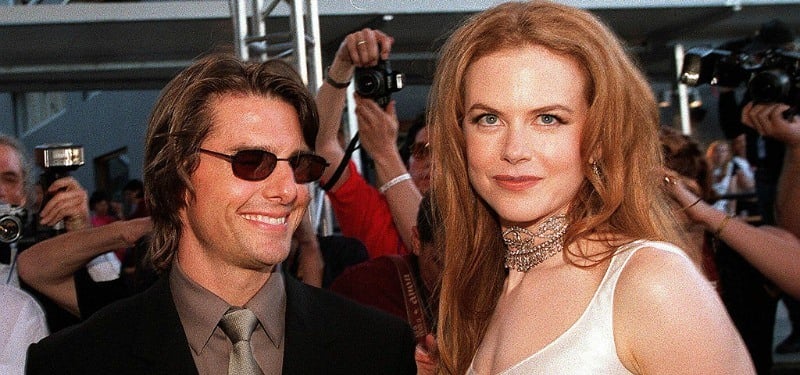 Scientology also seemed to be a factor in the action star's divorce from Nicole Kidman. They were married for 10 years and adopted two kids together before Kidman filed for divorce. She has also kept quiet about Scientology but did say, "I've chosen not to speak publicly about Scientology. I have two children who are Scientologists—Connor and Isabella — and I utterly respect their beliefs." But that didn't help Kidman's relationship with them. After the divorce, the kids reportedly didn't stay in contact with her.
In 2016 she made headlines for meeting up with Isabella for the first time in years in London, according to HollywoodLife. Isabella also got married that year and slammed reports that she was estranged from both parents. "Of course we talk, they're my parents," she then said anyone who says otherwise is "full of sh*t."
5. Tom Cruise and John Travolta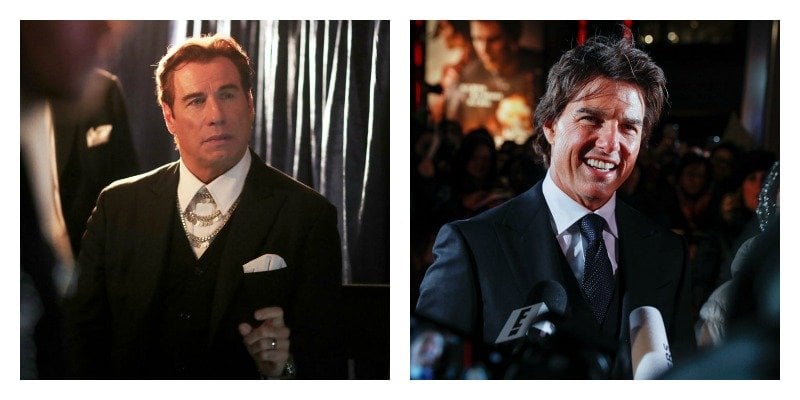 You would think that the two most famous Scientologists would be getting along, but that's not always the case. Travolta starred in Battlefield Earth, which is based on a book by the founder of Scientology, L. Ron Hubbard.
The movie bombed and was torn apart by critics, which led to Cruise reportedly slamming Travolta. According to Radar Online, Cruise called him a "son of a b*tch" and blamed him for the movie's bad reviews.
6. Tom Cruise and Brooke Shields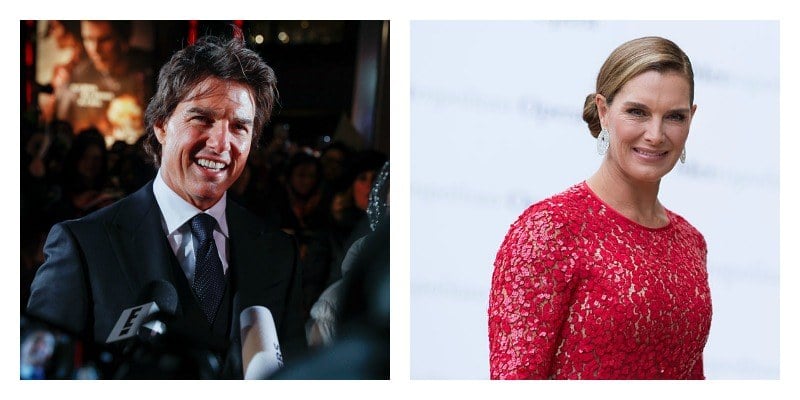 Brooke Shields spoke publicly about her postpartum depression and how she was treating it with antidepressants. In an interview with Access Hollywood, Cruise slammed her for this due to his Scientology beliefs. "When someone says [medication] has helped them, it is to cope, it didn't cure anything. There is no science. There is nothing that can cure them whatsoever," he said.
Of course the actress was offended by this and said, "Tom should stick to saving the world from aliens and let women who are experiencing postpartum depression decide what treatment options are best for them" according to Sunday Susan. The actor later personally apologized to Shields for his statement.
7. Carmen Llywelyn and Jenna Elfman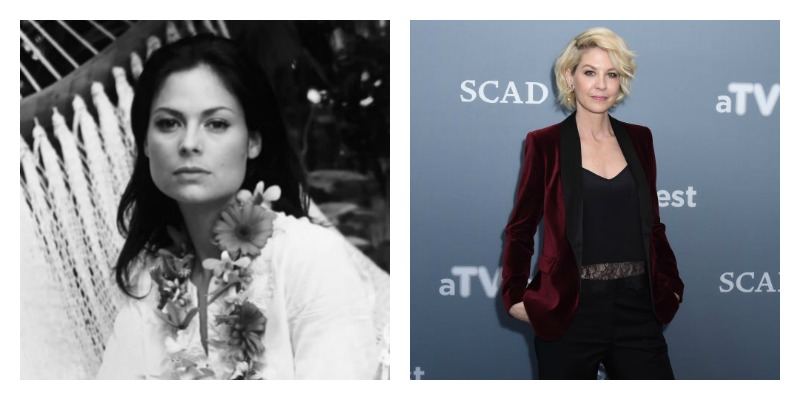 Former Scientologist, Carmen Llywelyn claimed that Elfman stopped speaking to her once she left the organization. She also claimed they had an awkward run in. "She just cut me off and just sputtered something else about Scientology about how I'm gonna leave now,"Llywelyn told Radar Online. "She said something about how you should get back on the bridge. She basically judged me to my face." When the website asked Elfman's rep for a statement they refused.
8. Carmen Llywelyn and Jason Lee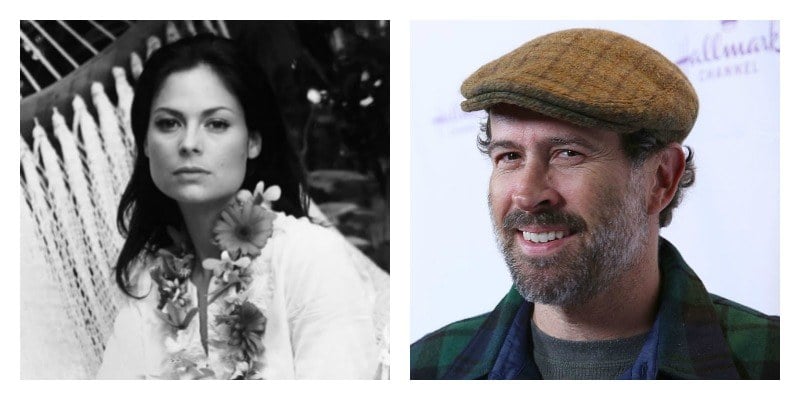 Once again, Scientology reportedly was part of a celebrity divorce! Llywelyn later revealed that because she no longer wanted to be in the organization she got a divorce from Jason Lee. "When I think back, I believe a part of me knew if I didn't accept Scientology the marriage would be over before it even started," she wrote for Gawker. "That may sound somewhat superficial and at that age, maybe it was. But in truth, regardless of how different I feel about Jason and Scientology today, I was very much in love with the guy and wanted our marriage to work. I did what I thought was right."
The two divorced in 2001, and eventually Lee left the organization too.
9. Jerry O'Connell and Tom Cruise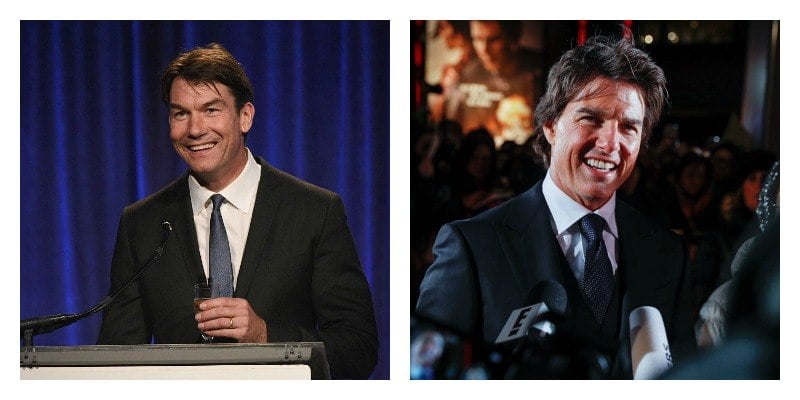 Jerry O'Connell parodied Tom Cruise and Scientology in a Funny or Die sketch. Cruise didn't say anything about it, but O'Connell felt guilty. "It was rude what I did. I know I'm going to be followed [by Scientologists] and I watched that documentary [Going Clear]. No, I'm kidding," he joked on the Allegedly with Theo Von & Matthew Cole Weiss podcast.
O'Connell then continued to say that he has been avoiding the movie star. "I saw him at one event, and I hid. I had to be at the event. I hid for as long as I could," he admitted. "When it was like, time to disperse, I literally was the first at valet… I don't think there will be a confrontation, but why poke that bear?"

10. Isaac Hayes, Trey Parker, and Matt Stone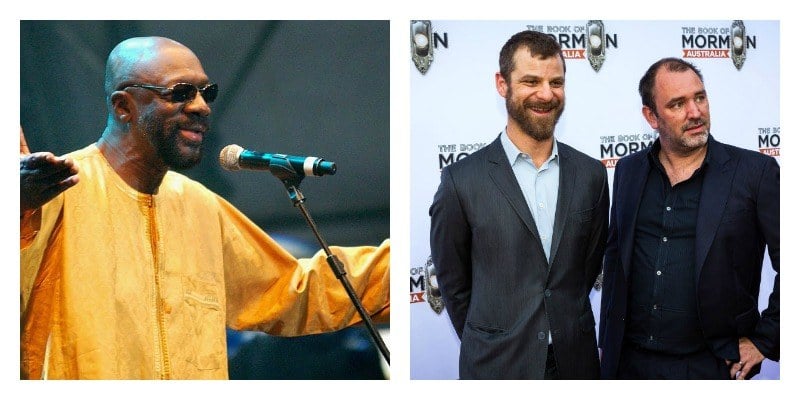 The South Park creators, Trey Parker and Matt Stone decided to go forward with an episode on Scientology. They purposely kept Isaac Hayes, who is a Scientologist and the voice of Chef, in the dark about it so he wouldn't get in trouble with the organization. However, once the episode was aired Hayes quit the show and released a statement.
"There is a place in this world for satire," he said, "but there is a time when satire ends, and intolerance and bigotry towards religious beliefs of others begins. As a civil rights activist of the past 40 years I cannot support a show that disrespects those beliefs and practices."
Matt Stone responded by defending their decision. "This has nothing to do with intolerance and bigotry and everything to do with the fact that Isaac Hayes is a Scientologist and that we recently featured Scientology in an episode of South Park," he told the Hollywood Reporter.
Hayes' son later revealed that his father didn't quit the show himself, but that Scientologists who worked for him quit on his behalf when he wasn't in good health.
Follow Nicole Weaver on Twitter @nikkibernice
Check out Entertainment Cheat Sheet on Facebook!