The Biggest Film Box Office Disasters of All Time
While any film that fails to meet box office expectations is often labeled a flop, even today's big-budget failures can't compare to some of the biggest financial disasters in the history of film, when adjusted for inflation (all box office numbers courtesy of Film Site).
Here are the biggest film box office disasters of all-time in ascending order, and how their losses measure up to modern standards of box office bombs.
The Alamo (2004)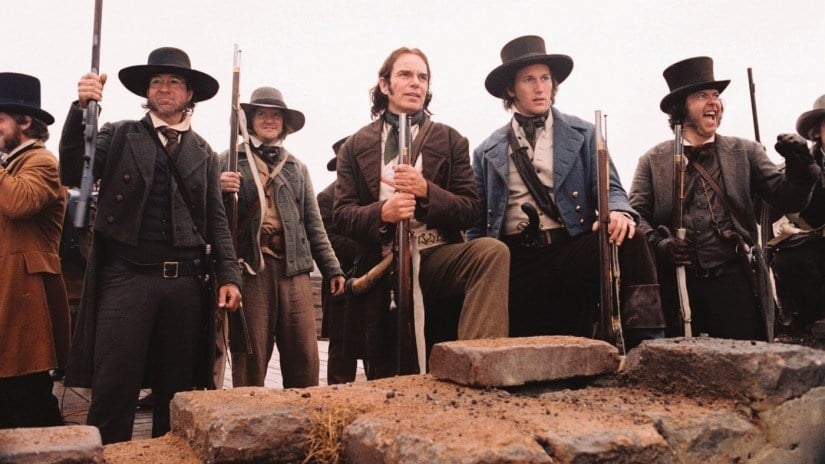 Estimated loss: $122 million
Taking on a remake of a John Wayne film is a tall order and this lengthy rendition fell short of viewer expectations. The film was lauded as having the largest set ever erected in North America, which no doubt added to its already overrun budgets, and its release was pushed after disastrous preview screenings.
After being trimmed from over 3 hours to just 135 minutes run time, the film was released and set to do battle with Mel Gibson's The Passion of the Christ at the box office. Needless to say, The Alamo lost.
Next: An ambitious film that failed to live up to expectations
Jupiter Ascending (2015)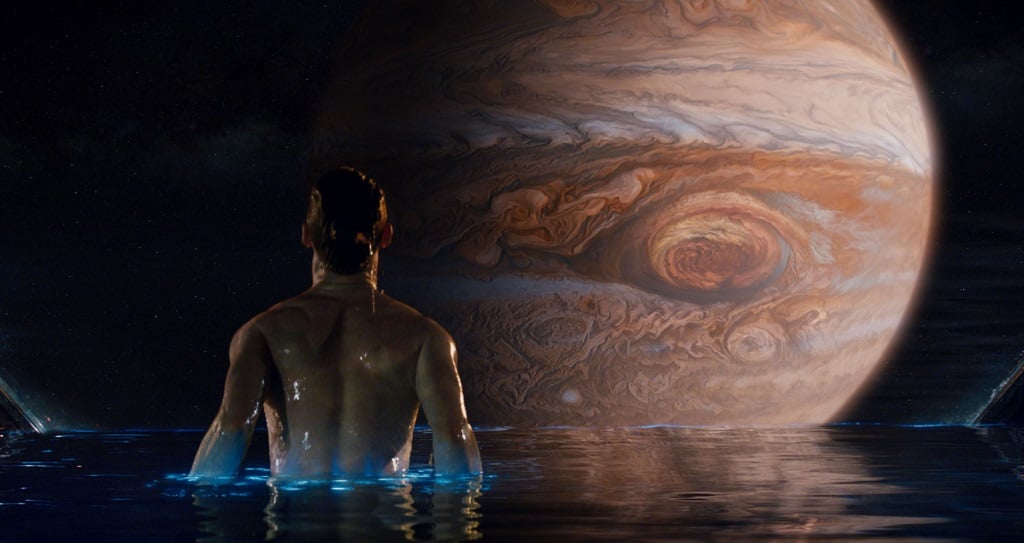 Estimated loss: $90-124 million
You certainly can't fault Warner Bros. for their ambition with Jupiter Ascending. That said, they forgot to make an interesting movie along the way, and paid for it at the box office. The film checked in at a hefty $176 million budget, netting just $47 million from domestic audiences. When you figure in foreign profits and marketing costs, most estimates peg the losses somewhere around $90-124 million.
Next: This film holds the reputation of being the least successful movie ever
Heaven's Gate (1980)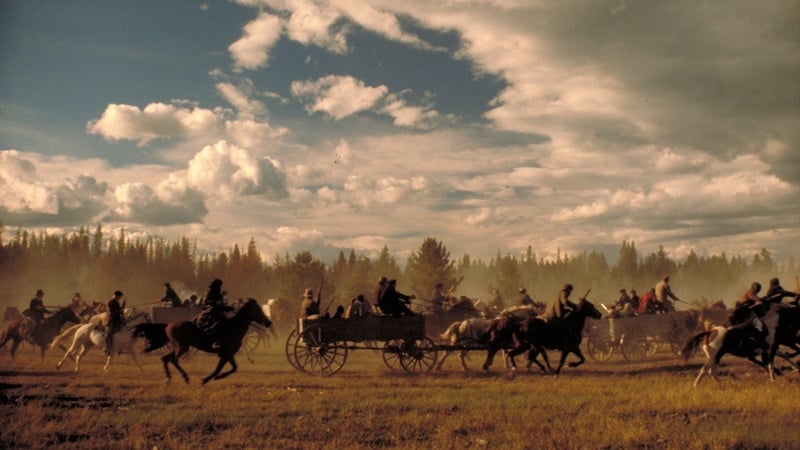 Estimated loss: $120 million
When it comes to film history, the Heaven's Gate disaster is often pointed to as the key event that led American filmmaking away from director-driven projects, as studios sought to assume control over films — something that hasn't changed since. Released in 1980, Heaven's Gate was a complete disaster to everyone involved, including studio United Artists, which almost collapsed as a result, and director Michael Cimino whose career never recovered.
Just how disastrous was Heaven's Gate? On a budget of $44 million, the film earned only $3.5 million at the box office. Adjusted for inflation, Heaven's Gate lost approximately $120 million at the box office for what was essentially an art-house Western.
Next: Potentially illegal financial transactions weren't the only problem with this film
Sahara (2005)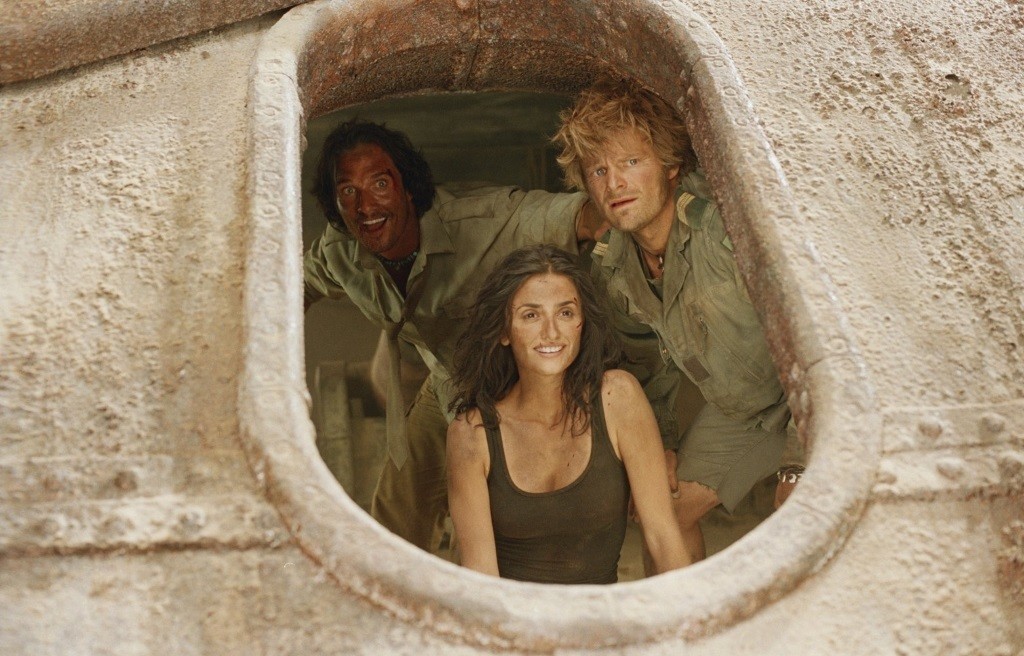 Estimated loss: $98-125 million
The story of Sahara's financial failure is the subject of many detailed reports that outline the complexities of so-called Hollywood accounting. There were even some potentially illegal financial transactions between Hollywood and the Moroccan government, where the film was shot. But when it comes down to it, Sahara was simply too expensive.
According to Film Site, Sahara cost upwards of $160 million to produce. But unlike many films on this list, Sahara wasn't necessarily a box office bomb, earning a respectable $119.3 million. The problem was that Sahara really had no shot at making its money back, losing approximately $100 million despite earning over $100 million at the box office.
Next: A failed attempt at building on an actor's franchise success
The Lone Ranger (2013)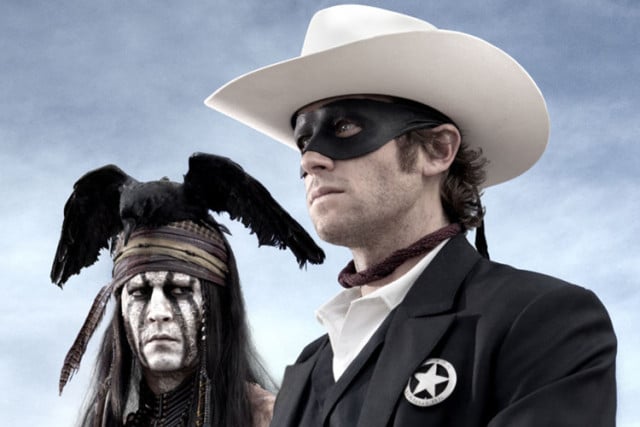 Estimated loss: $100-200 million
Walt Disney Pictures may have been hoping to replicate the success that it had with its long-running Pirates of the Caribbean film series that also features Johnny Depp, but what it ended up with instead was a critical and commercial flop. With a production budget that ranged between $225 and $250 million, The Lone Ranger is estimated to have lost the studio somewhere between $96 and $121 million, thanks to its hefty marketing budget.
The film's chances of success weren't helped by scathing reviews from critics, as well as the controversial casting of Depp as a Native American. "Armie Hammer and Johnny Depp make for an appealing pair of leads, but they're not enough to make up for The Lone Ranger's bland script, bloated length, and blaring action overkill," reads the critics' consensus on Rotten Tomatoes.
Next: A failed attempt at creating a franchise
John Carter (2012)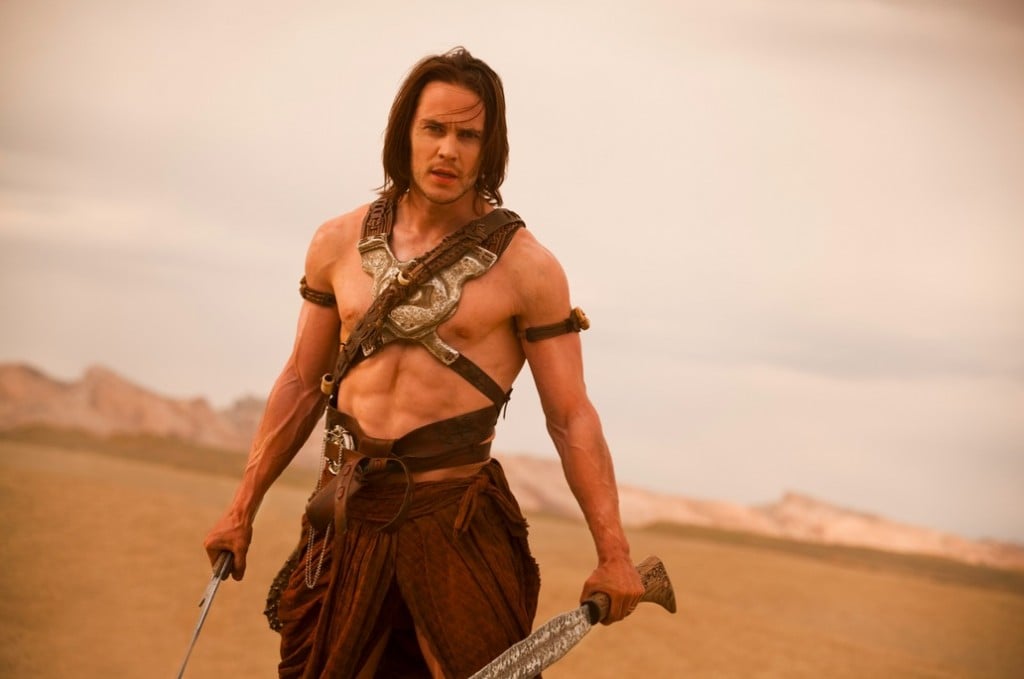 Estimated loss: $130-213 million
John Carter was Disney's attempt to build a movie franchise based on a series of science fantasy novels by Edgar Rice Burroughs. Unfortunately for Disney, John Carter was a financial disaster after production and marketing costs are taken into account.
Here's what the critics at Rotten Tomatoes had to say about the film, "While John Carter looks terrific and delivers its share of pulpy thrills, it also suffers from uneven pacing and occasionally incomprehensible plotting and characterization."
Next: Insane technology also means an insanely large budget
Final Fantasy: The Spirits Within (2001)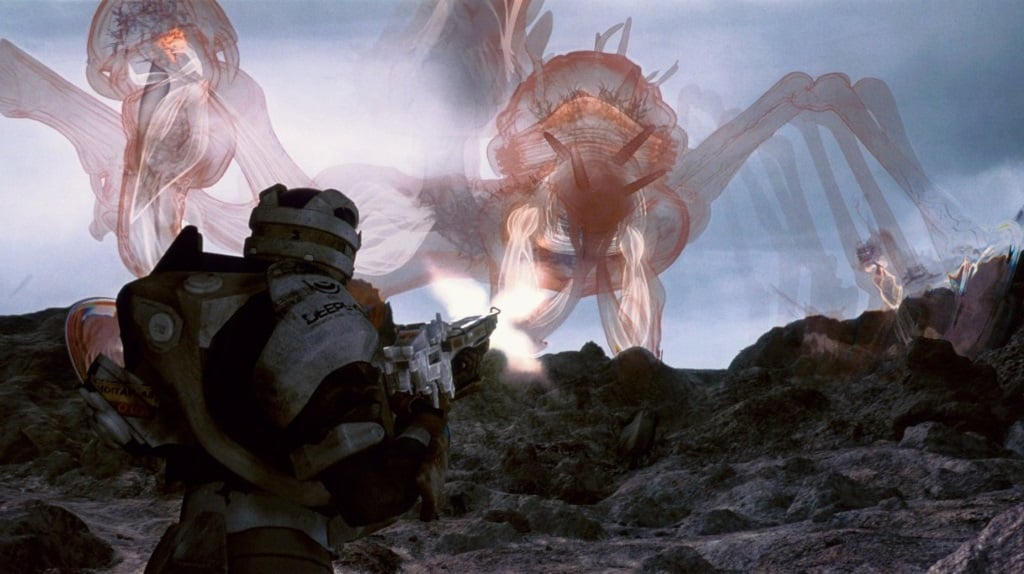 Estimated loss: $130 million
Inspired by the video game series of the same name, Final Fantasy: The Spirits Within was considered a technical marvel when it first debuted. By using an advanced computer animation process, the filmmakers were able to create photorealistic characters and environments.
Unfortunately, the groundbreaking animation also helped push the movie's production budget to $137 million. And despite having the voice talents of Hollywood stars such as Alec Baldwin, Steve Buscemi, and Ving Rhames, the computer-animated characters still come across as awkward and wooden.
Next: Not every box office failure is a bad film
The Fall of the Roman Empire (1964)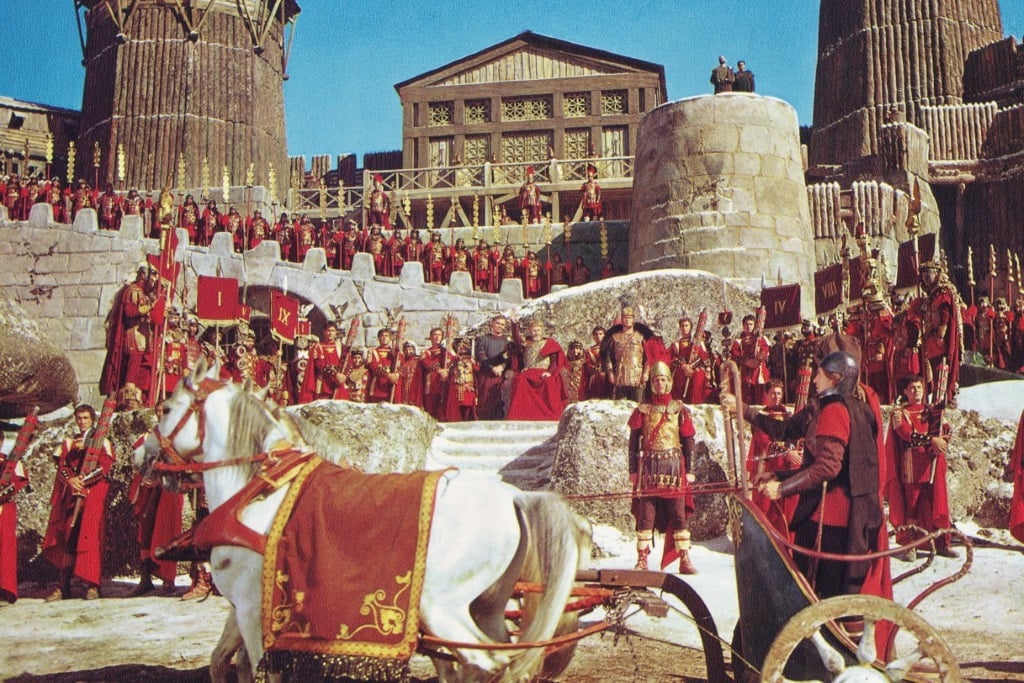 Estimated loss: $126 million
Proving that not all financial flops are necessarily bad movies, The Fall of the Roman Empire is now widely considered one of the best "sword-and-sandal" epics to have ever been made. The film intelligently details the causes behind the decline of Roman civilization and features Hollywood legends such as Sophia Loren, Alec Guinness, and Christopher Plummer. 
However, its modest box office performance of $4.75 million wasn't enough to recoup its lavish production costs of approximately $20 million. After taking additional marketing costs into consideration and adjusting for inflation, Film Site estimates that The Fall of the Roman Empire lost about $126 million. As noted by Rotten Tomatoes, the film's losses essentially ended Samuel Bronston's career as a producer of big-budget epics.
Next: A big name comedian couldn't save this movie
The Adventures of Pluto Nash (2002)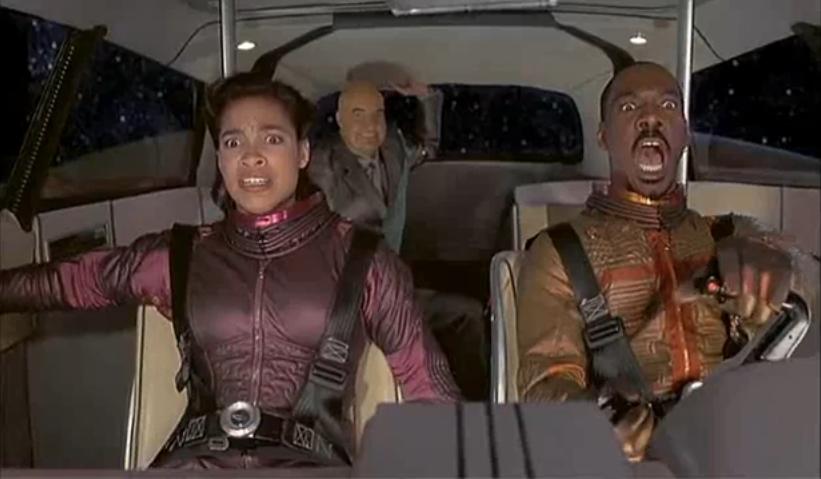 Estimated loss: $131 million
Actor Eddie Murphy experienced a long period of huge financial success at the box office throughout the 1980s and 1990s, but it was 2002′s The Adventures of Pluto Nash that signaled his box office prowess was coming to an end.
With a production budget of about $100 million and marketing costs of $20 million, The Adventures of Pluto Nash earned only $7.1 million at the box office. With a total cost of $120 million, the film's losses were just over $113 million. Adjusted for inflation, the film comes in at a loss of $126 million and is easily the worst-performing film of Murphy's career — it is, in some ways, a film that he has never recovered from.
Next: An extremely overbudget movie
Mars Needs Moms (2011)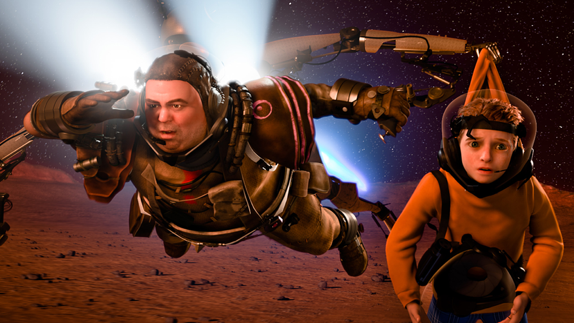 Estimated loss: $109-157 million
Disney's computer-animated Mars Needs Moms is textbook overspending on a film whose ceiling wasn't all that high to begin with. With a budget that dwarfs some of the biggest films of all-time, live-action or animated, Mars Needs Moms would have been tough for even an animation studio like Pixar to profit from.
Coming in with a production budget of $150 million and marketing costs upwards of $25 million, Mars Needs Moms had a long way to go before simply breaking even. But even the studio's worst case scenario was probably not as bad as the film's total box office earnings of $39 million.
Next: A bad omen for pirates at the box office
Cutthroat Island (1995)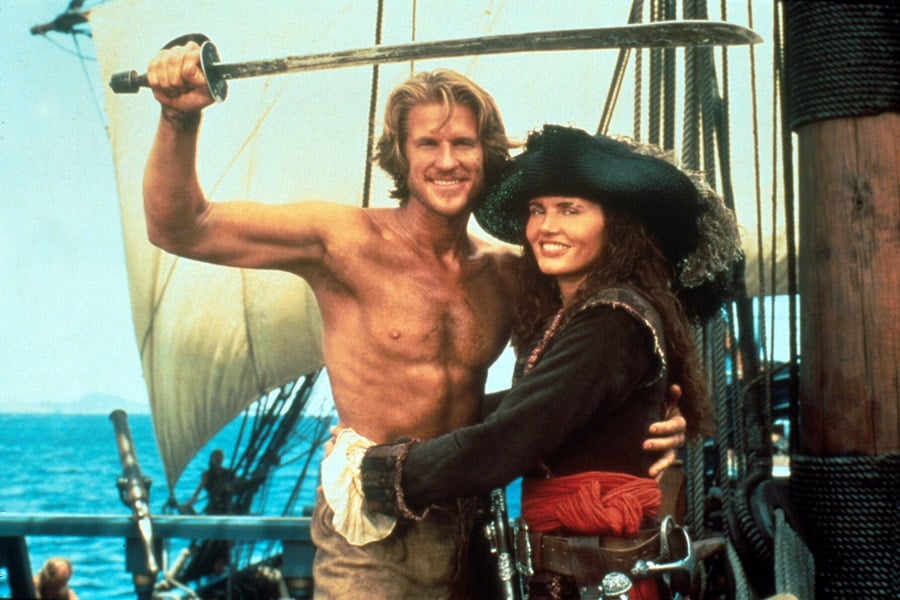 Estimated loss: $143 million
Up until Pirates of the Caribbean: The Curse of the Black Pearl was released in 2003, pirate-themed films had been deemed box office poison mostly due to the record-breaking box office flop of Cutthroat Island. Despite being released in 1995, the film's box office actuals are still fairly frightening, but when those same numbers are adjusted for inflation it gets downright scary.
Before the Guinness Book of World Records retired the record of "largest box office loss," MGM's Cutthroat Island was firmly entrenched in the spot with $10 million earned at the box office against a budget of $98 million along with $17 million in marketing expenses. Adjusted for inflation, Cutthroat Island lost the studio a total of $137 million and remains one of the worst financial disasters in film history.
Next: What's in a name?
47 Ronin (2013)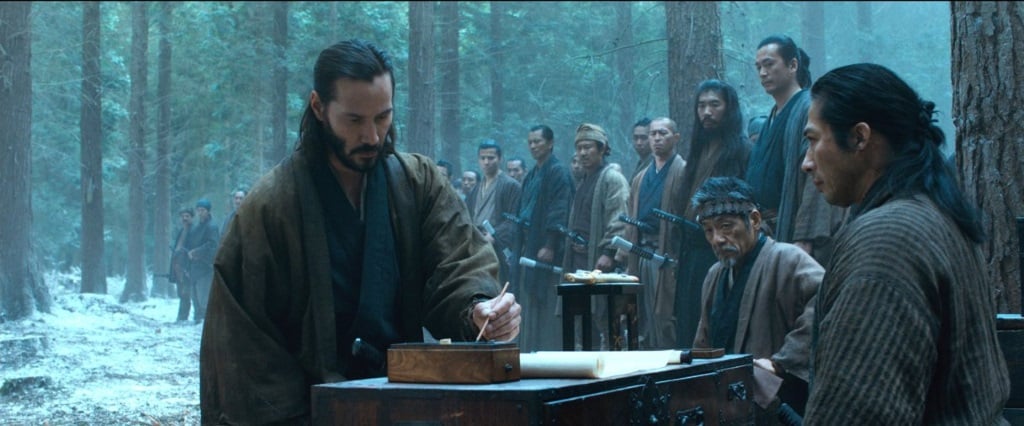 Estimated loss: $103-158 million
47 Ronin had several issues to overcome right from the start. Though it shares the same name as a renowned Japanese epic, it has almost nothing to do with that story. As a result, the decision to name the movie 47 Ronin probably only confused fans of the previous films with that title, rather than lending any legitimacy to this version.
Second, while the studio's decision to use mostly unknown Japanese actors in the film's starring roles (besides Keanu Reeves) was admirable, it probably didn't help sell the movie in the U.S. Finally, as detailed by The Wrap, the already large initial budget of $175 million soon ballooned to $225 million, in part due to expensive reshoots the studio made after it took control of the project from director Carl Rinsch.
Next: An extremely costly failure
The 13th Warrior (1999)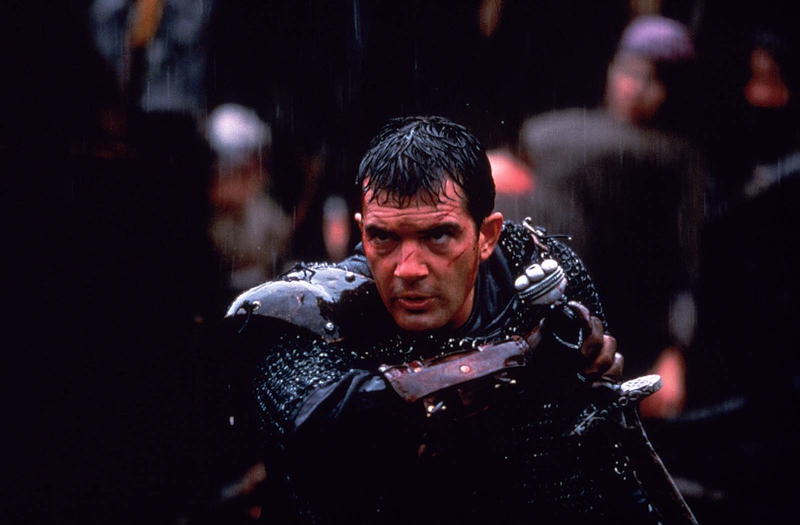 Estimated loss: $101-190 million
Based on Michael Crichton's Eaters of the Dead, Buena Vista was banking on The 13th Warrior building off the huge success of Crichton's Jurassic Park adaptation from a few years prior. But the studio's decision to spend huge amounts of money on the film, even by 2013 standards, ultimately backfired.
The total cost of The 13th Warrior has been debated over the years (hence the range of total losses), with some reports indicating that it might actually be the biggest box office bomb of all time. The film's total cost is generally agreed to have been around $160 million — a stunning number in 1999. While the film wasn't terrible at the box office, earning $61.7 million, it wasn't nearly enough for a film with a budget that had spiraled completely out of control.
Next: The last movie of its kind
Sinbad: Legend of the Seven Seas (2003)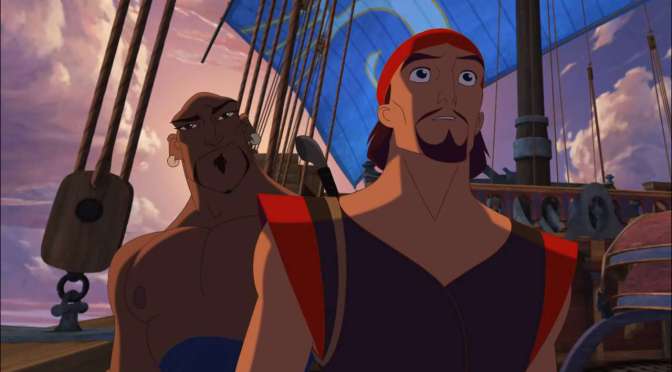 Estimated loss: $166 million
Sinbad: Legend of the Seven Seas holds the unique distinction of being the last hand-drawn animation ever put out by Dreamworks, and a project that almost bankrupted the company. Despite an aggressive marketing strategy, the film was unable to overcome strong competition around the time that it opened, which included Pixar's smash animated hit, Finding Nemo.
Additional reporting by Nathanael Arnold and Nick Cannata-Bowman.
Check out Entertainment Cheat Sheet on Facebook!