Where Are the Biggest Sitcom Stars of the '90s Today?
Whether or not you're a fan of '90 sitcoms, you can't deny they were a defining staple of the decade. From Family Matters to Seinfeld, some of these shows introduced actors who are still huge stars today. However, a number of actors from the decade decided to give celebrity life a break.
You'll definitely remember these '90s sitcom stars in their iconic roles — but what are they doing today? Here's everything we know.
1. Christina Applegate from Married With Children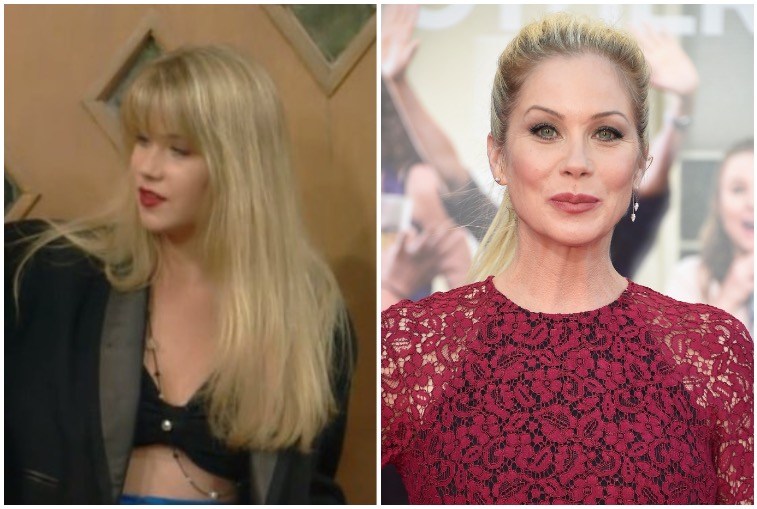 Christina Applegate captured our hearts as Kelly Bundy in Married With Children, which ran from 1987 to 1997. Since then, she's starred as Veronica Corningstone in the Anchorman movies and Gwendolyn in Bad Moms (2016), in addition to a number of other roles.
In 2008, Applegate was diagnosed with breast cancer and got a double mastectomy. She founded Right Action for Women. According to Today, the foundation helps "at-risk women pay for MRI screenings and testing." Applegate wed Martyn LeNoble in 2013, and they have a 6-year-old daughter. In 2017, Applegate had her ovaries and fallopian tubes removed to further reduce her risk of any future cancers.
Next: Although a huge star, he hasn't stopped feeling like the underdog.
2. Ray Romano from Everybody Loves Raymond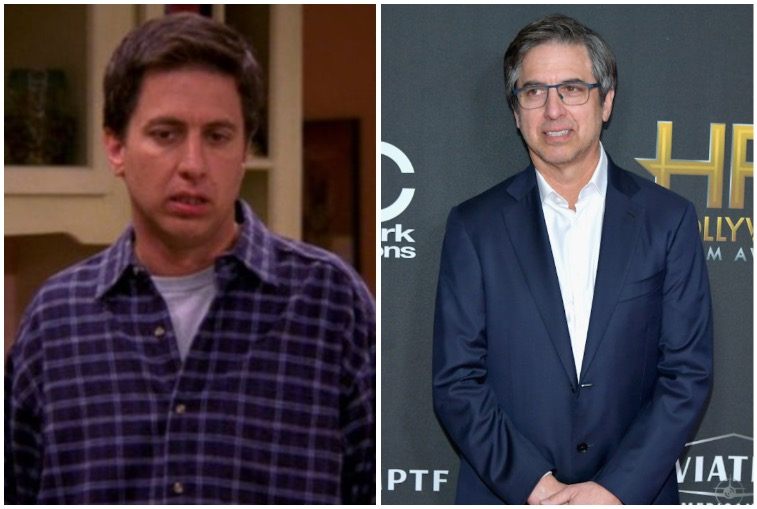 Everybody really did love Ray Romano in Everybody Loves Raymond. The sitcom ran from 1996 to 2005, and once it ended, Romano expected to feel relieved. In August 2017, he told Vanity Fair this was not the case: "I realized I need to work. I need to be creative … I have to keep moving. Otherwise, I catch up with myself."
Romano has continued acting on NBC's Parenthood, HBO's Vinyl, and 2017's The Big Sick. He plays Rick Moreweather in EPIX's series, Get Shorty, and he identifies with his "underdog" character: "[Rick is] a bit of a wannabe … trying to prove himself. I don't know if this sounds weird, but I've constantly got that going."
Next: This '90s star is even more beloved and successful now.
3. Julia Louis-Dreyfus from Seinfeld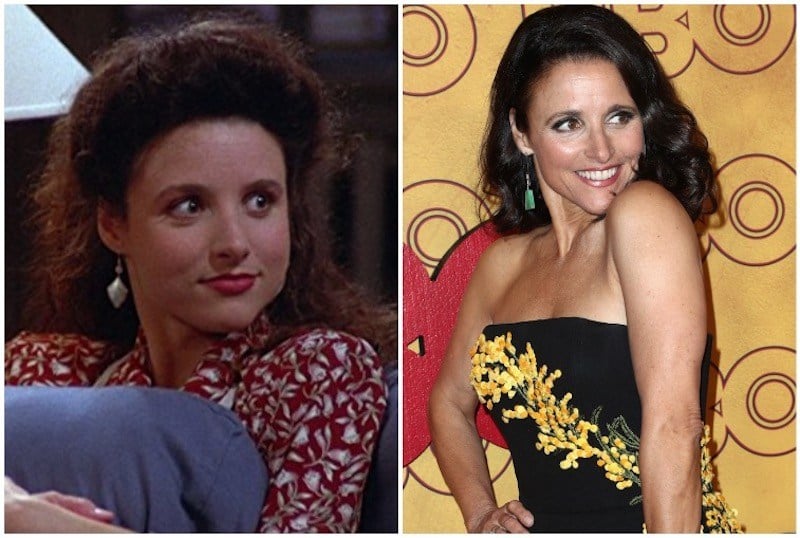 Julia Louis-Dreyfus may have been one of the biggest '90s sitcom stars, but she's still one of the most beloved actors of all time. Many still know her as Elaine Benes on Seinfeld from 1990 to 1998 — even as she later took roles in shows like Arrested Development and The New Adventures of Old Christine.
However, she's completely redefined her career by playing Selina Meyer in HBO's popular show, Veep. In September 2017, Louis-Dreyfus announced she'd been diagnosed with breast cancer. She's undergone chemotherapy and according to Tony Hale at the 2018 SAG Awards, "She's really doing great." Louis-Dreyfus couldn't make it to the award show, but she still won two awards.
Next: This '90s comedian has managed to keep his career afloat.
4. David Spade from Just Shoot Me!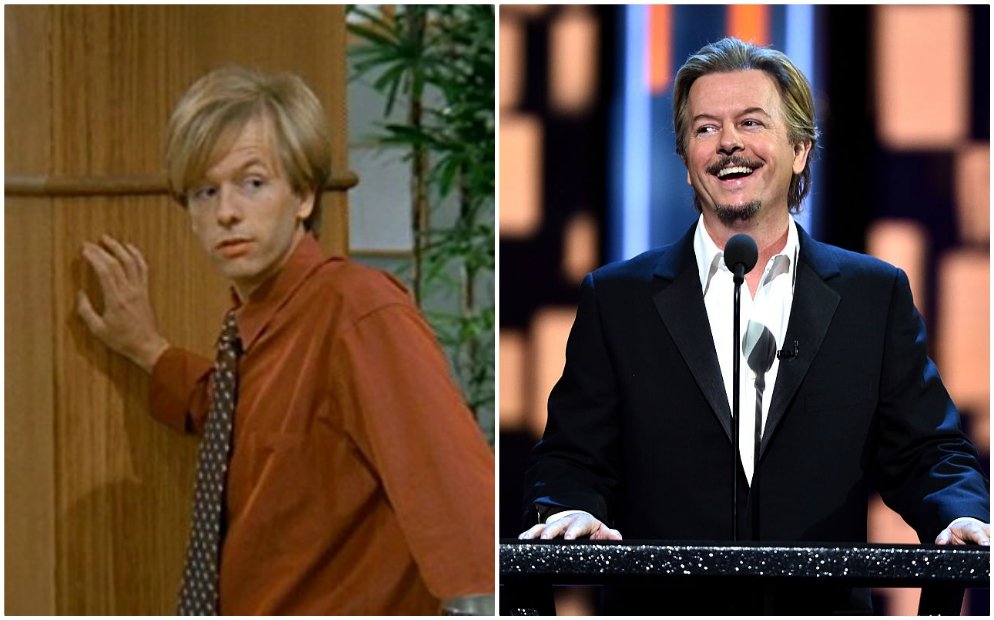 The hit '90s show about a fictional fashion magazine's staff celebrated success through its seven seasons on NBC. From 1997 to 2003, David Spade played self-centered executive assistant, Dennis Finch. Although Spade gained notoriety when he joined Saturday Night Live in 1988, he became a household name from 1995 through 1997, when he appeared in Tommy Boy and Black Sheep and signed on for Just Shoot Me!
In 2007, the actor and comedian joined a second long-running sitcom, CBS's Rules of Engagement, which ran through 2013. Some of Spade's box-office hits include Joe Dirt, Grown Ups, and The Emperor's New Groove. He and former girlfriend Playboy Playmate Jillian Grace have a daughter, born in 2008, who they co-parent together.
Next:
This wise actor doesn't want to ruin a good thing.
5. Matthew Perry from Friends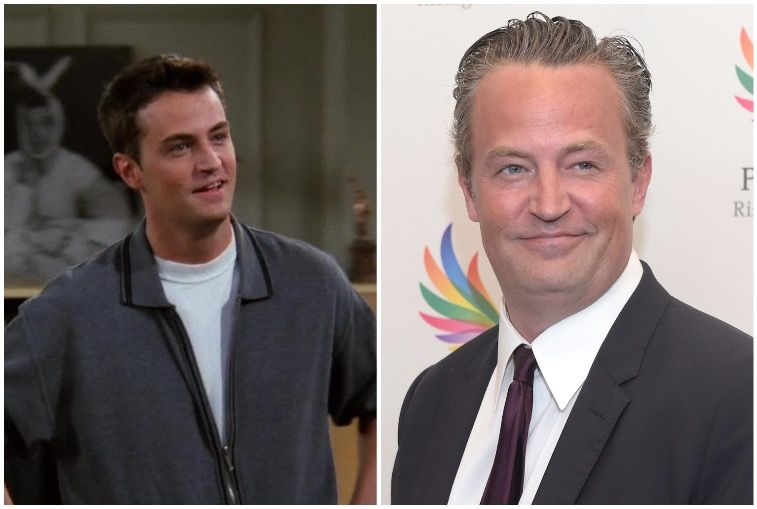 Friends' character Chandler Bing is still known for his witty one-liners. Matthew Perry, the actor behind Chandler, doesn't remember his classic jokes due to his substance abuse problem. When BBC asked about his least favorite Friends episode, he said, "I think the answer is I don't remember three years of it … somewhere between Season 3 and 6."
Perry has since been to rehab twice. According to ET, he "turned his former Malibu home into a sober living facility called Perry House" in 2013. He's had roles on TV shows like The Good Wife, The Good Fight, The Odd Couple, and The Kennedys: Decline and Fall. Don't expect to see the reprise of Chandler in a Friends reunion. Perry told Variety, "We ended on such a high … Why would we go and do it again?"
Next: You may know her from the Supergirl TV series.
6. Calista Flockhart from Ally McBeal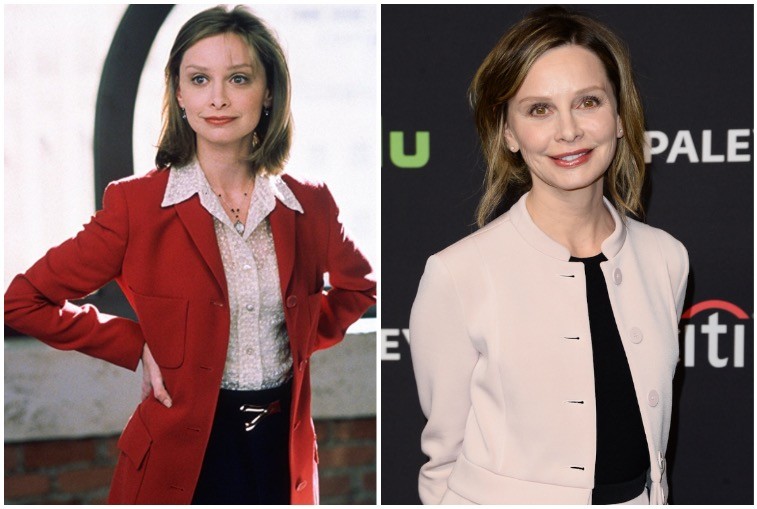 Calista Flockhart was one of the biggest '90s sitcom stars thanks to her role in Ally McBeal. However, she didn't leave her career in the '90s, as she's starred in many roles since. Most recently, you can see her as Cat Grant in the Supergirl TV series — or on the arm of Harrison Ford.
She and Ford wed in June 2009 after eight years together, and they're going strong. They may have a 22-year age gap, but Flockhart told Hello! Magazine in 2003, "Sometimes I even say, 'Wow, I keep forgetting that he's 22 years older than me.'" She added, "It doesn't factor into our relationship at all."
Next: The "tool man" blames his conservative views on his lack of work.
7. Tim Allen from Home Improvement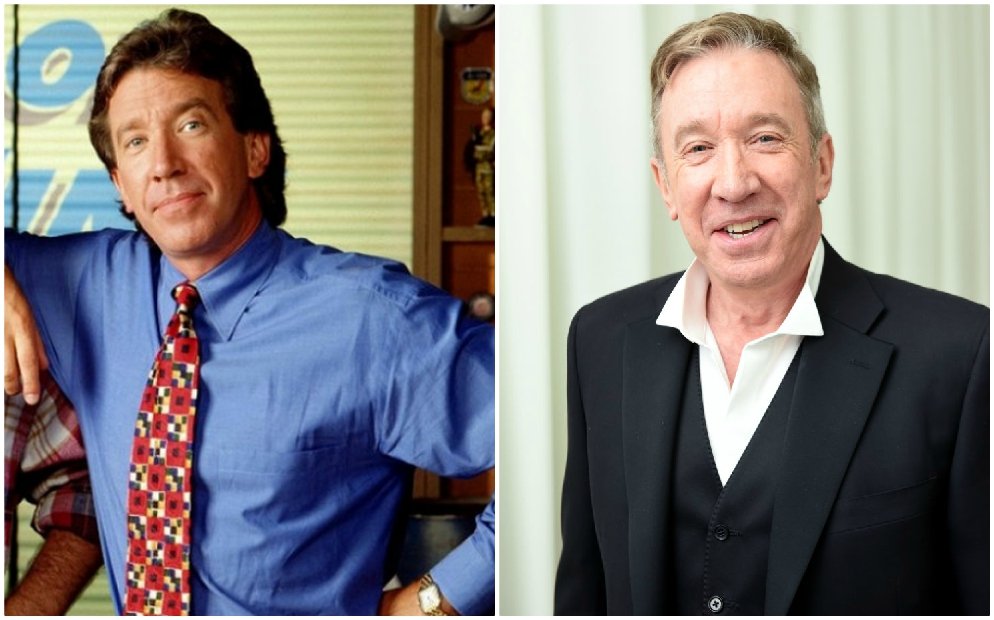 Tim Allen made a name for himself as Tim "The Tool Man" Taylor on Home Improvement, one of the most watched '90s sitcoms. Based on Allen's standup comedy, the show ran from 1991 to 1999. He simultaneously starred in Disney movie The Santa Clause and was the voice of Buzz Lightyear in Toy Story.
From 2011 to 2017, the Michigan native starred on the sitcom Last Man Standing, also loosely based on his life and work. The media covered the show's cancellation after Allen said he didn't know why ABC ended the show. He suggested, "There's nothing more dangerous right now than a likable conservative." ABC denied that they'd cancelled the show based on Allen's political leanings.
Next: This '90s star went to rehab, but now he runs a brewery.
8. Kelsey Grammer from Cheers and Frasier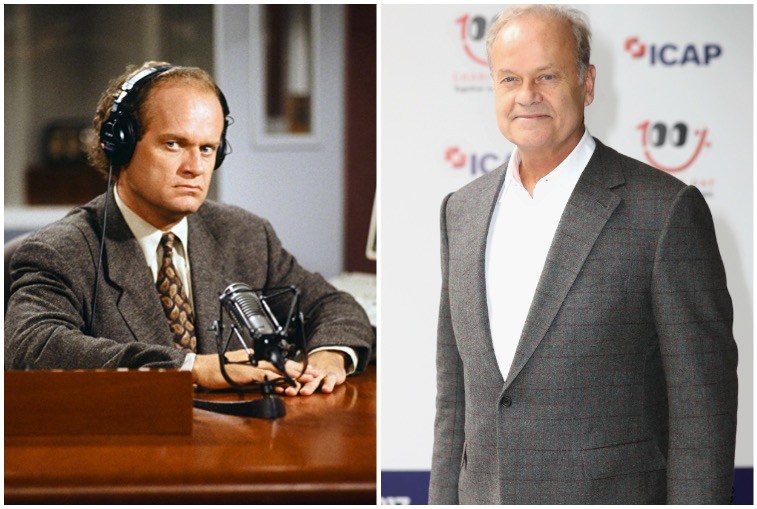 From 1984 to 1993, Kelsey Grammer reigned, playing Dr. Frasier Crane on Cheers and then on Frasier from 1993 to 2004. Sadly, he turned to drug and alcohol abuse after the deaths of his sister, father, and two half-brothers. Grammer went to rehab in 1996, but in 2016, he told The Times UK that he was drinking again. "I no longer go to AA and I still enjoy a drink … Drinking is not a vice."
In July 2017, Grammer opened a new brewery called Faith American Ale in Upstate New York. He's continued acting since his glory days, recently starring in Amazon's adaptation of F. Scott Fitzgerald's The Last Tycoon. He even appeared as himself in 30 Rock, Entourage, and Unbreakable Kimmy Schmidt.
Next: She proved she's confident while returning to the spotlight.
9. Debra Messing from Will & Grace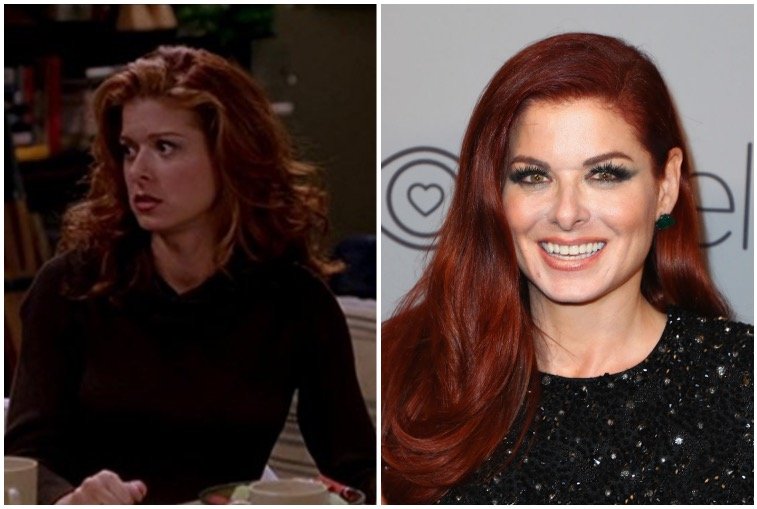 In the era of sitcom revivals, we're happy to see Debra Messing return to her role as Grace Adler in Will & Grace. The '90s fan-favorite show regained its beloved status with the 2017 reboot. Between the Emmy award-winning show's 1998 airdate and the reboot, Messing has been busy.
She appeared in movies like The Wedding Date, Along Came Polly, and Like Sunday, Like Rain. A couple more short-lived roles in TV series include The Mysteries of Laura and Smash. Messing stood up against E!'s gender pay gap at the 2018 Golden Globes. E!'s Giuliana Rancic asked Messing why she was wearing black, and Messing criticized her network for paying E! News' Jason Kennedy double Catt Sadler's salary.

Next: This nanny with a nasal voice became iconic.
10. Fran Drescher from The Nanny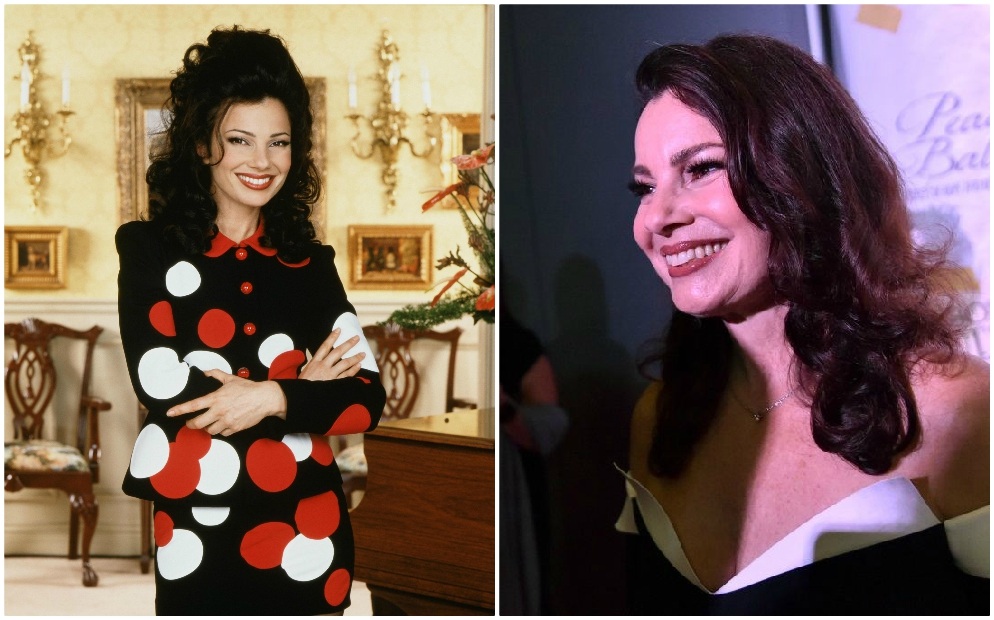 Fran's fame came before The Nanny, but this '90s sitcom solidified her success. Known for This Is Spinal Tap among other films, she starred on CBS's hit show about a girl from Upstate New York who watches three rich kids. The Nanny aired from 1993 to 1999.
In 2000, Drescher was diagnosed with uterine cancer. She had two more sitcom roles in the 2000s; Living with Fran and Happily Divorced, the latter inspired by her divorce from her first husband. She appeared on Broadway and founded the Cancer Schmancer Movement, a non-profit that works to ensure all women diagnose cancer in Stage 1.
In 2016, she separated from her second husband, posting to Instagram, "Shiva & I are going to part ways. I'm grateful for my time with him. No regrets. Life is a journey of many chapters."
Next: These low-profile twins don't even use social media.
11. Mary-Kate and Ashley Olsen from Full House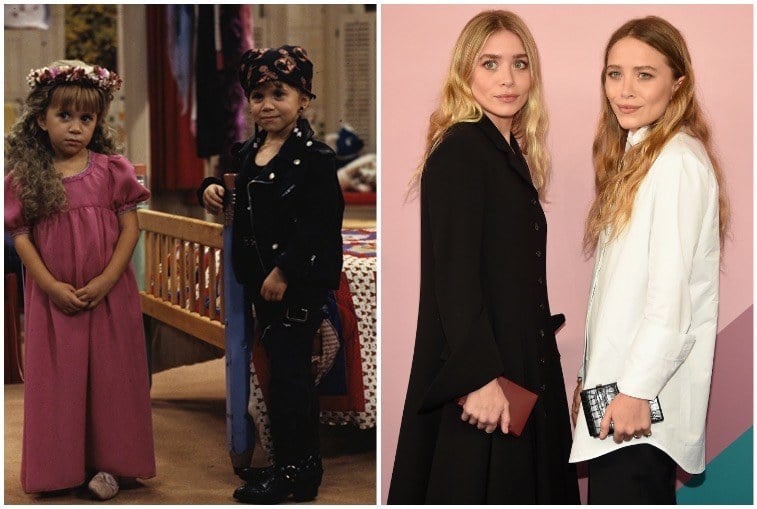 Everyone from the original Full House cast made a comeback in Netflix's revival, Fuller House — except Mary-Kate and Ashley Olsen, who played baby sister, Michelle. Fans were disappointed the 31-year-old twins wouldn't return, but the spinoff's executive producer Bob Boyett explained. "Ashley said, 'I have not been in front of a camera since I was 17, and I don't feel comfortable acting." Mary-Kate said, 'It would have to be me because Ash doesn't want to do it. But the timing is so bad for us.'"
They are quite busy living out of the spotlight, running their fashion lines The Row and Elizabeth and James. Mary-Kate is married to Olivier Sarkozy, 48, and is a stepmother to his two children. Both twins stay away from social media, which is likely the key to keeping their lives so private.
Next: He's done with acting, but he's not done with TV.
12. Alfonso Ribeiro from Fresh Prince of Bel-Air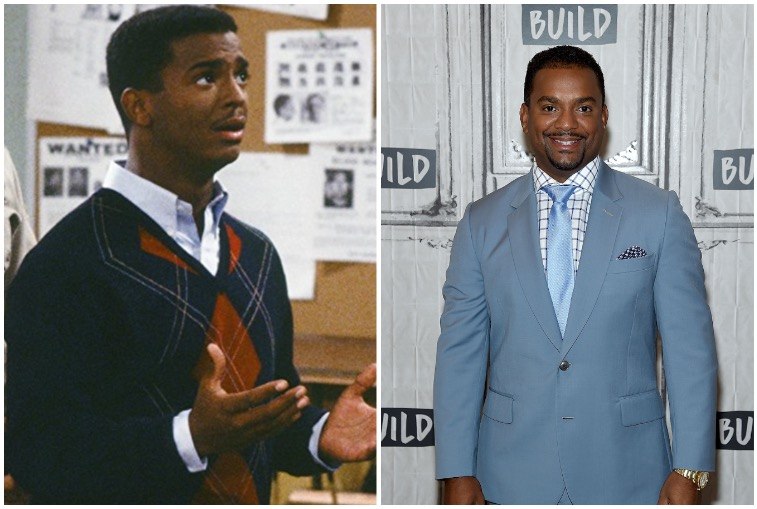 Alfonso Ribeiro starred opposite Will Smith throughout the '90s as the nerdy yet lovable character, Carlton Banks. He hasn't acted since 2015, but that doesn't mean he hasn't had success on TV.
After he was crowned champion on Dancing With the Stars in 2014 (during which he did, of course, do "The Carlton" dance), he moved on to become the host America's Funniest Home Videos.
Next: She took fame one "step" at a time.
13. Suzanne Somers from Step By Step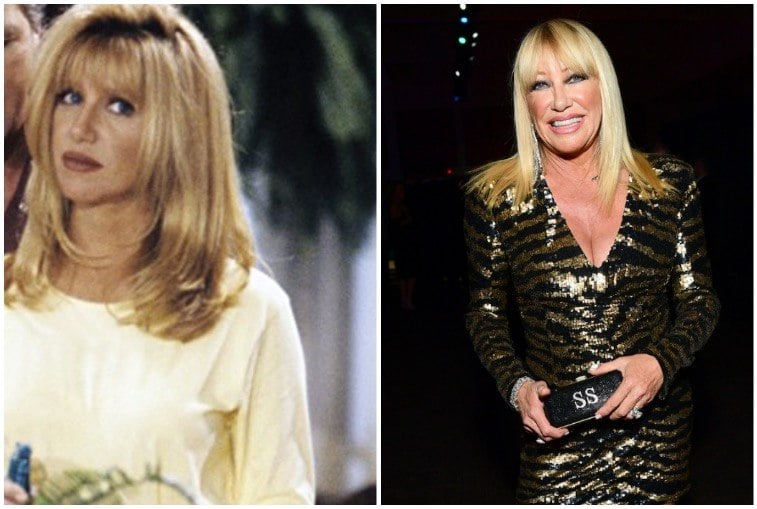 Suzanne Somers was already a sitcom star before the '90s thanks to her Golden Globe-nominated role on Three's Company. She also played Carol Foster Lambert on Step By Step from 1991 to 1998 before stepping away from acting by the 2000s.
A breast cancer survivor, Somers is an activist for alternative cancer treatments. She's written a number of books "from poetry, to autobiographies, anti-aging, health and hormones, and weight loss." Her recent book, Two's Company: A Fifty-Year Romance with Lessons Learned in Love, Life & Business, delves into her 50-plus-year marriage to TV producer Alan Hamel.
Next: This '90s star reprised her role in this show's 2018 reboot.
14. Sara Gilbert from Roseanne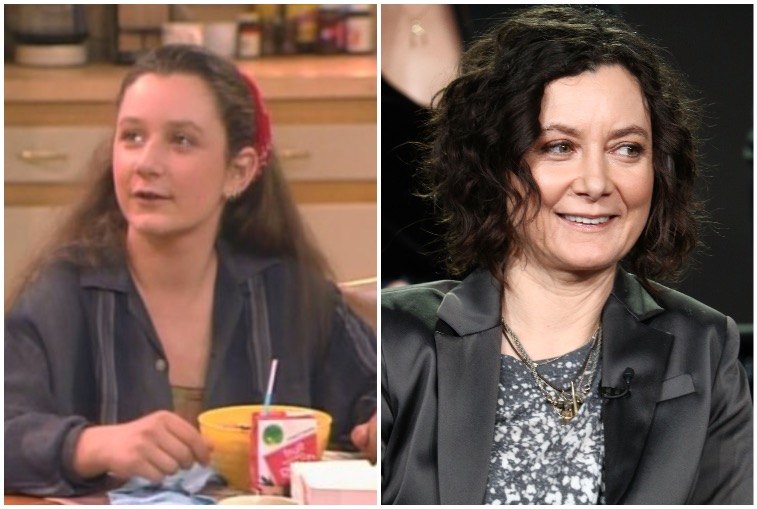 Sara Gilbert earned her place as a '90s child star, starring as Darlene Conner-Healy on Roseanne. The show ran until 1997, and since then, she's been busy in Hollywood.
Gilbert was involved with huge titles, such as ER from 2004 to 2007, Bad Teacher in 2014, and The Big Bang Theory from 2007 to 2016. She even became a creator and host of CBS' The Talk. In 2018, she reprised her role as Darlene with the highly anticipated reboot of Roseanne.
Next: This actor can't escape his iconic '90s role.
15. Jaleel White from Family Matters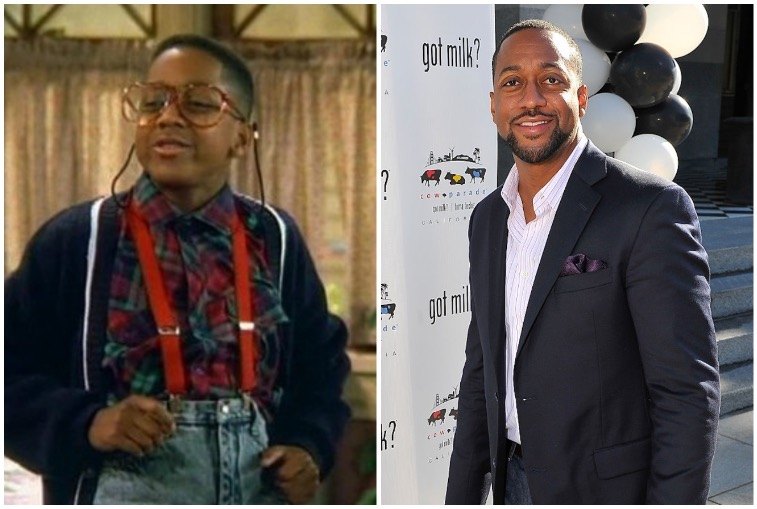 Jaleel White will forever be known for his iconic role as Urkel in Family Matters, which ran from 1989 to 1998. He's still acting, but has taken on a mix of big and small roles. He made cameos in Dreamgirls (2006) and the Boston Legal TV series and even voiced Sonic in the Sonic the Hedgehog franchise.
White starred in the short-lived CBS sitcom Me, Myself, and I, working alongside Bobby Moynihan. Although given 13 episodes by CBS, it was cancelled after six. You can see the '90s star in the Clint Eastwood 2018 film, The 15:17 to Paris.
Next: The next place we see him could be at his wedding.
16. Ben Savage from Boy Meets World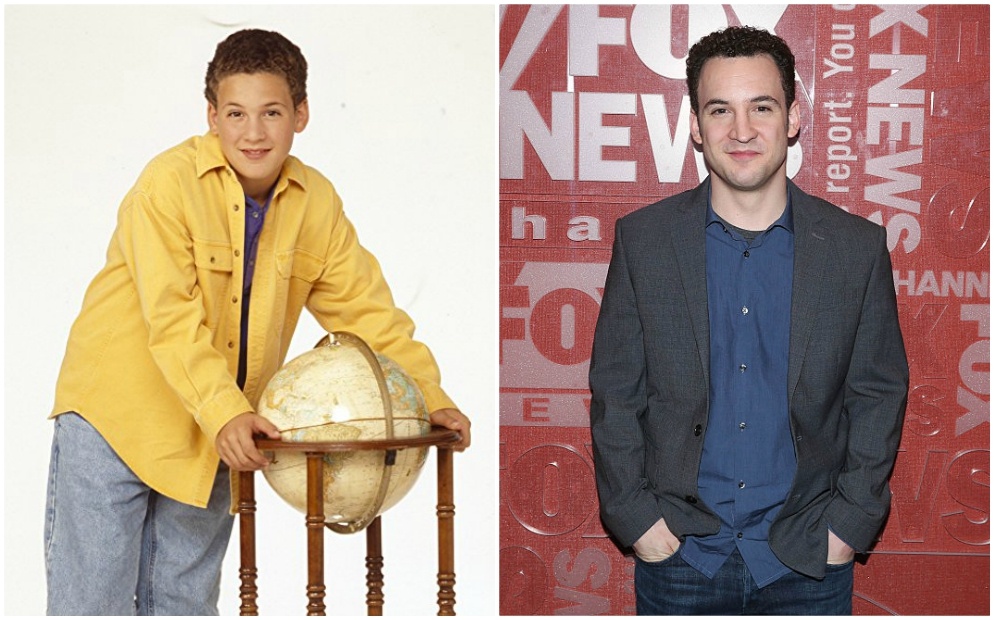 Every young woman crushed on Cory Matthews, the quintessential good guy, during Boy Meets World's run from 1993 to 2000 on ABC. The beloved sitcom followed Matthews, portrayed by Ben Savage, along with his family, friends, and girlfriend, throughout his middle school days into college.
After Boy Meets World and a few smaller roles, Savage took a break from acting for three years. He returned and starred in independent features and films, like 2006's critically acclaimed Palo Alto. The rather private actor guest-starred on various TV shows such as Bones, until he signed on to play Cory once more, on Disney Channel's spin-off, Girl Meets World. After three seasons, the show was canceled, much to the disappointment of loyal fans.
Next: They were attached at the hip, but now they have lives of their own.
17. Tia and Tamera Mowry from Sister, Sister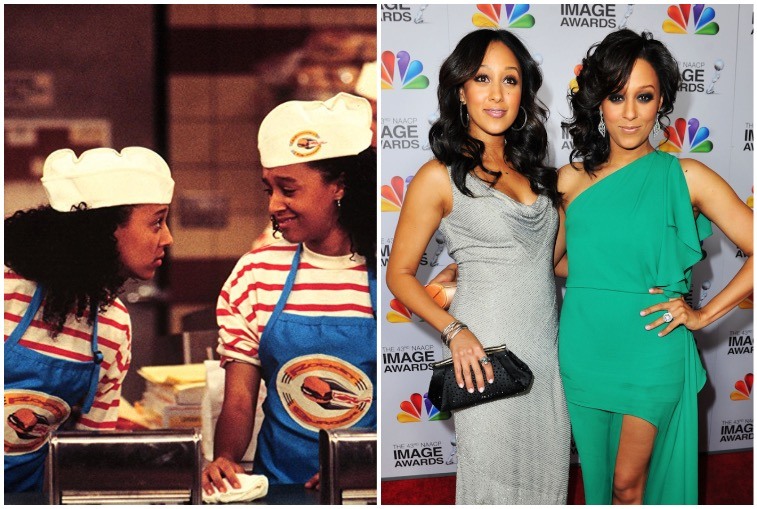 Tia and Tamera Mowry starred on Disney Channel's Sister, Sister in the '90s. The two played Tia Landry and Tamera Campbell from 1994 to 1999. They've generally led separate acting careers since then, but did a few movies, like 2000's Seventeen Again, 2005's Twitches, and 2010's Double Wedding.
More recently, they starred in a reality show called Tia & Tamera, which followed how the identical twins balance acting and their families. Tia married Cory Hardrict in 2008, and they're expecting their second child, a girl, together. Tamera, who co-hosts The Real, married Adam Housley in 2011. They have two children together, but received backlash for being an interracial couple.
Tamera told Momtastic, "I think the criticism is even worse now, with the racial tension that we're seeing and the political climate. When we first came out publicly as a couple 12 years ago, I remember a few negative comments … but I never expected it to reach this degree of criticism as I got older."
Read more: Where Are the Biggest Sitcom Stars of the '80s Today?
Check out The Cheat Sheet on Facebook!