Biggest TV News Host Scandals Ever
TV news hosts are supposed to report on the biggest stories and scandals of the moment. However, sometimes those hosts are at the center of those scandals themselves. Whether they made inexcusable comments on-air or have been accused of sexual misconduct, many have lost their jobs because of it.
Here are the most shocking TV news host scandals. You won't believe the truly embarrassing act this Fox News host performed (page 13), or this eerie script read on multiple stations (page 10).
15. Laura Ingraham mocking a school shooting survivor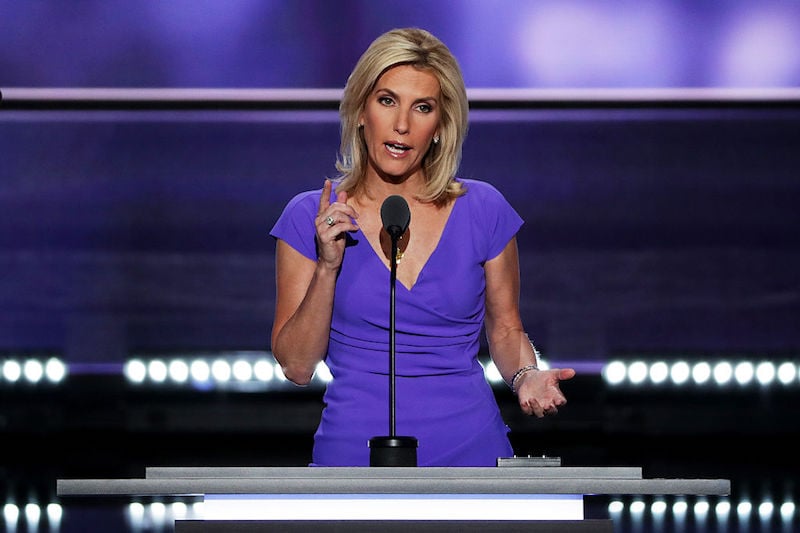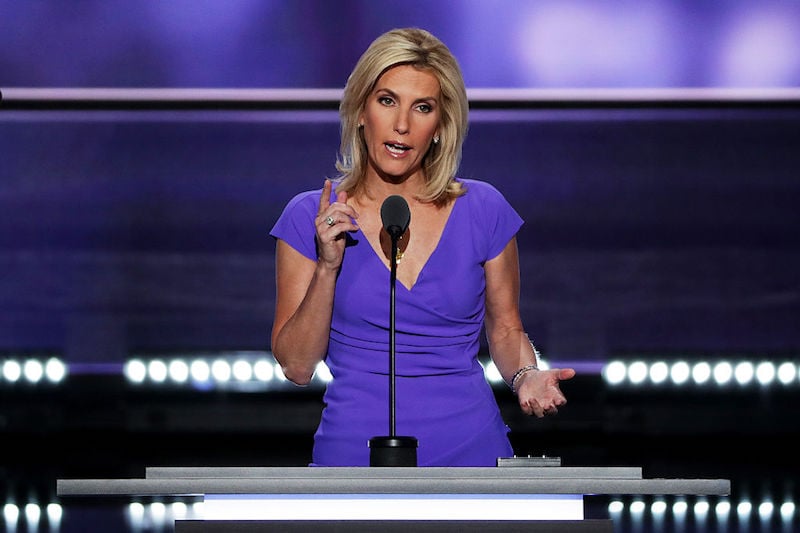 She made fun of him for whining about getting rejected by colleges.
As one of the most outspoken survivors of the Parkland, Florida school shooting, student David Hogg has been the center of criticism from Fox News. As he's trying to make a change in gun control, the conservative news network constantly tries to discredit Hogg's efforts.
Laura Ingraham of The Ingraham Angle didn't just attack Hogg for his activism — she went after his college rejections. She tweeted, "David Hogg Rejected By Four Colleges To Which He Applied and whines about it. (Dinged by UCLA with a 4.1 GPA…totally predictable given acceptance rates.)"
Hogg responded by calling for advertisers to pull their ads from Ingraham's show, and at least 15 companies have followed suit. After the scandal, Ingraham took a week-long vacation that was supposedly already planned, but the timing suggests otherwise.
Next: This is one of the biggest TV news host scandal ever.
14. Matt Lauer's sexual misconduct allegations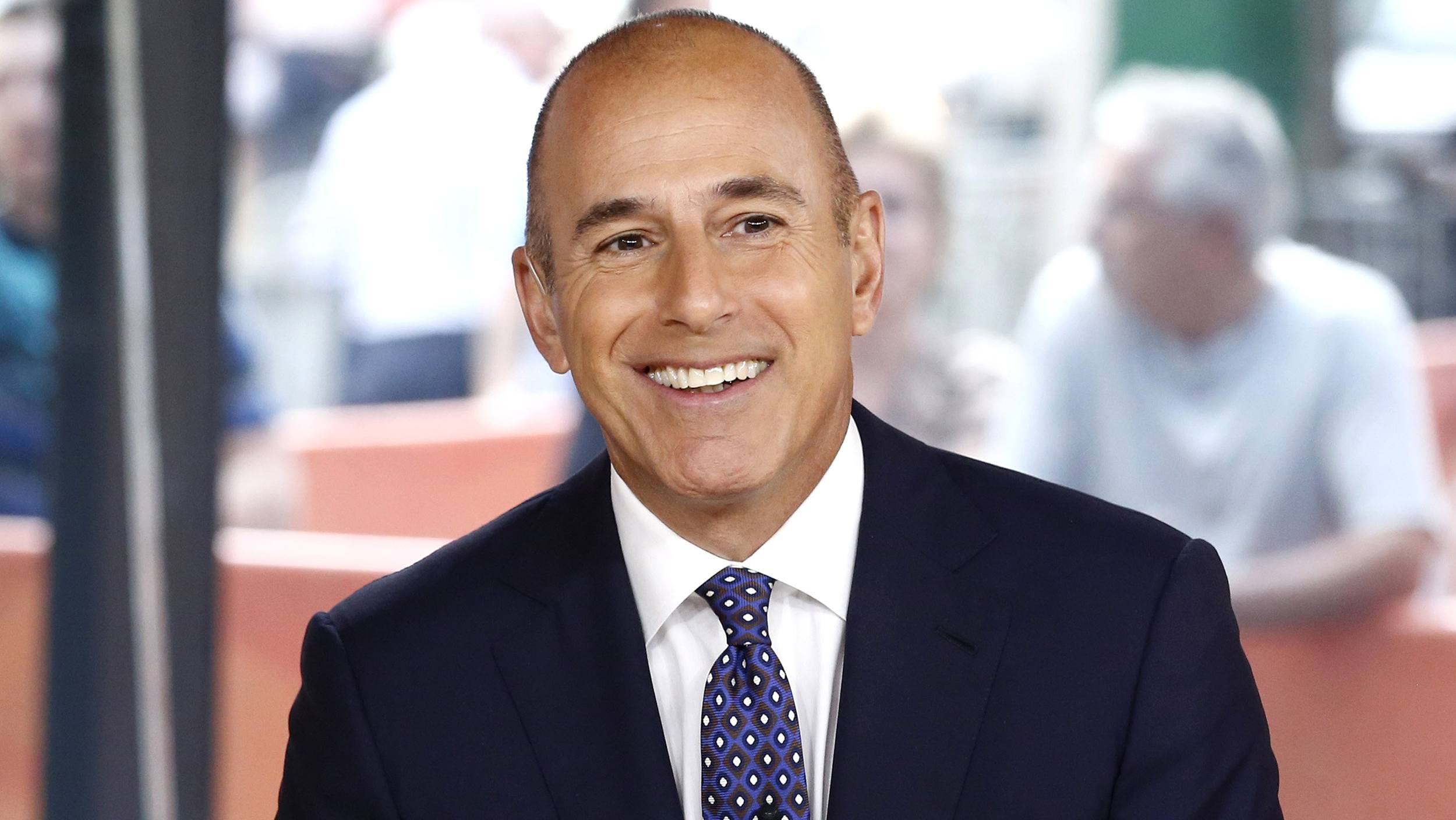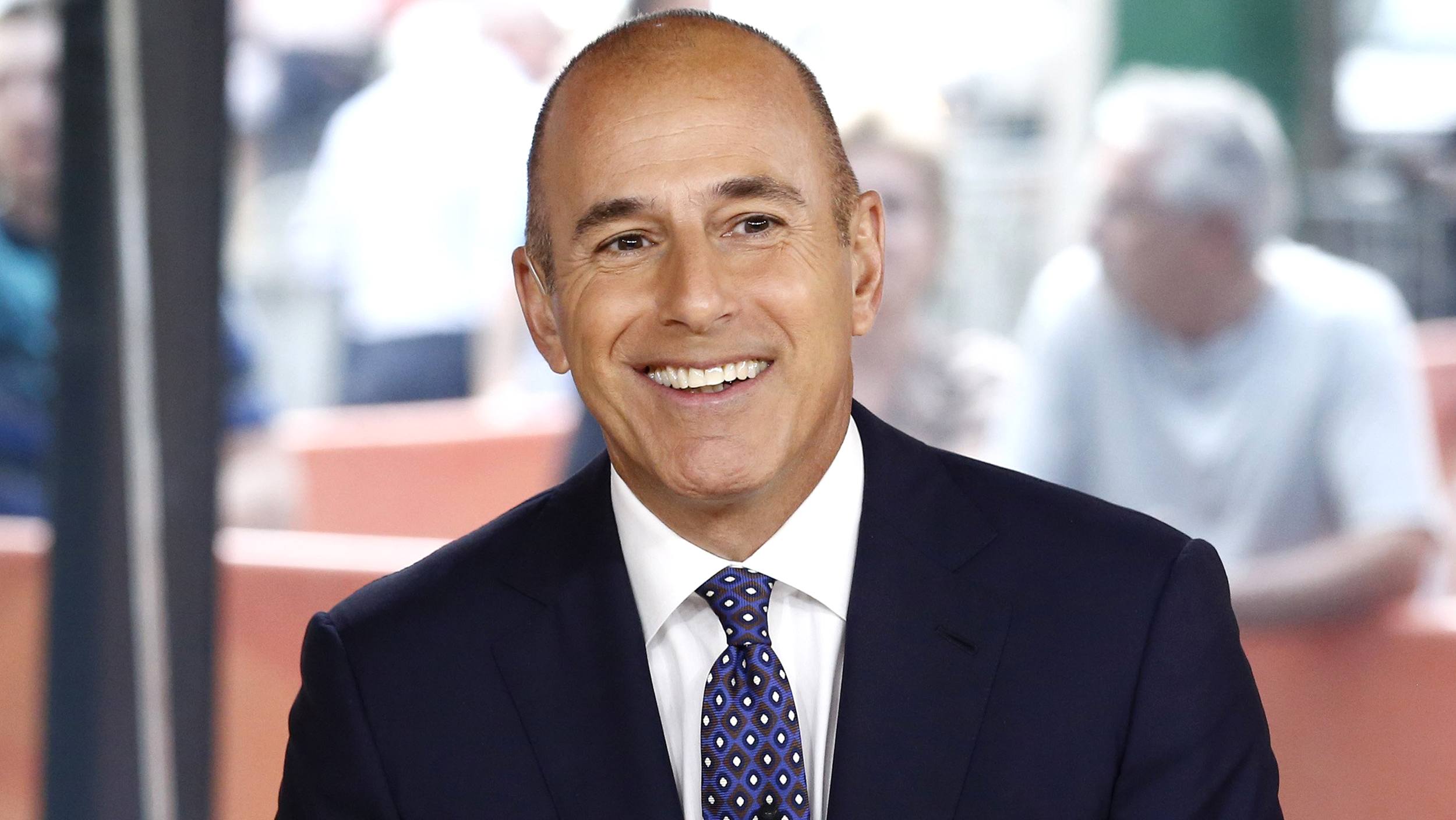 Multiple women have come forward about Matt Lauer's behavior. 
In November 2017, Today show host Matt Lauer was fired from NBC due to accusations of sexual misconduct. Multiple women have come forward about his inappropriate behavior in the workplace, ranging from sexual harassment to sexual assault to full-on extramarital affairs.
A source told People, "If you were a woman who didn't seem just utterly charmed by him, or who wasn't interested in flirting with him, then you were useless to him, and worse, you'd get a target on your back."
Lauer went into hiding in his Hamptons home following the scandal, but he's reportedly planning to make a career comeback. No matter his plans, we're not sure anyone will provide the disgraced TV news host a platform for a return.
Next: He paid an insane amount for sexual harassment settlements.
13. Sexual harassment allegations against Bill O'Reilly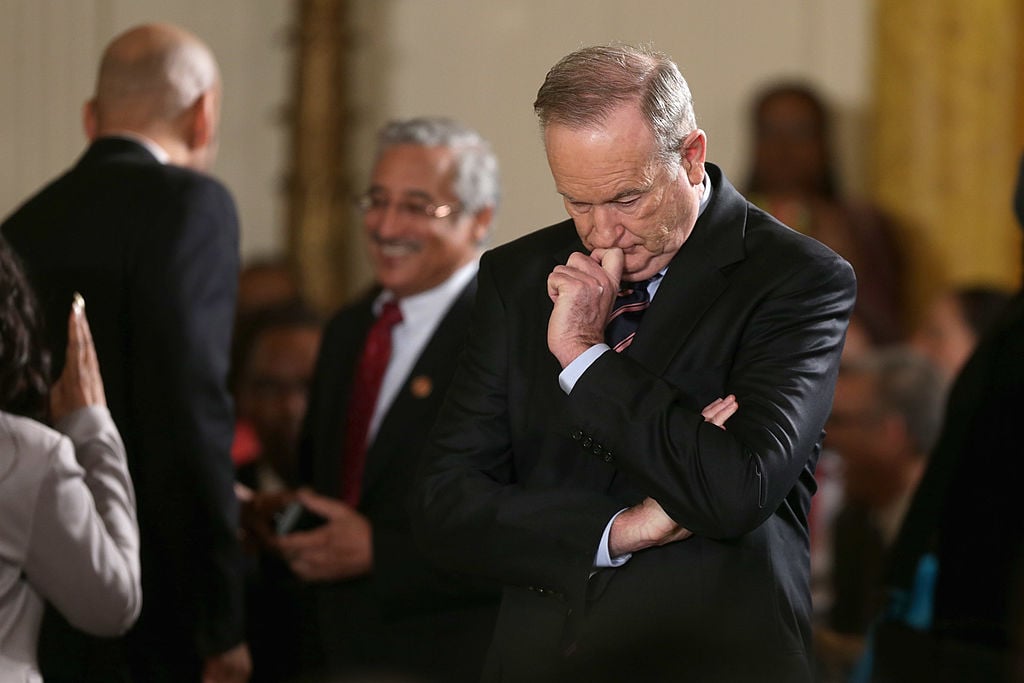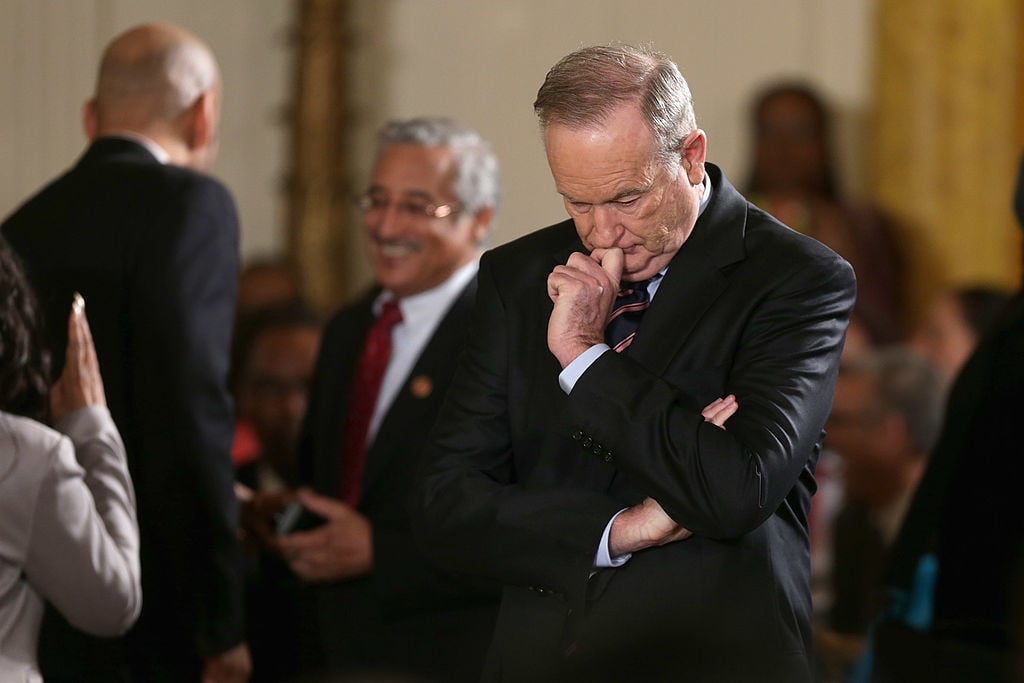 O'Reilly has faced numerous sexual harassment scandals. 
Bill O'Reilly seemingly transformed from Fox News' most popular host to their most disgraced overnight. In April 2017, the network removed him following a New York Times report that revealed he settled numerous sexual harassment lawsuits, adding up to around $13 million.
O'Reilly vehemently denied the claims, and although he's no longer on Fox News, he's found ways to provide political commentary. From his Twitter to his website and podcast, No Spin News, he's clearly trying to move past the scandal. That doesn't appear to be happening anytime soon, however, as The New York Times reported a sixth sexual harassment settlement in October 2017, for which he paid $32 million.
Next: He's been lying all along.
12. Brian Williams getting caught in his lies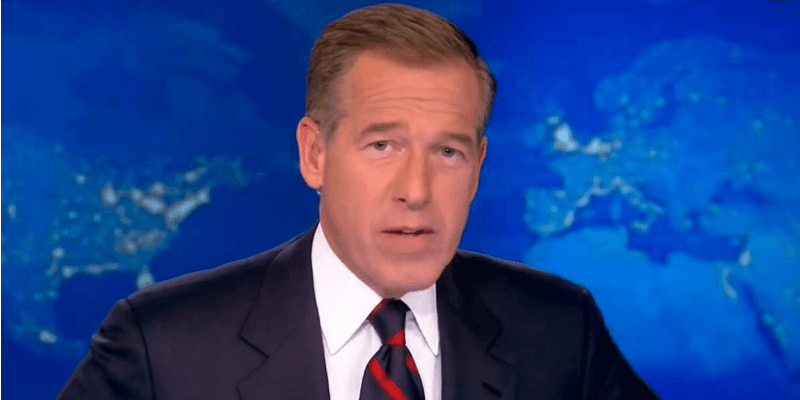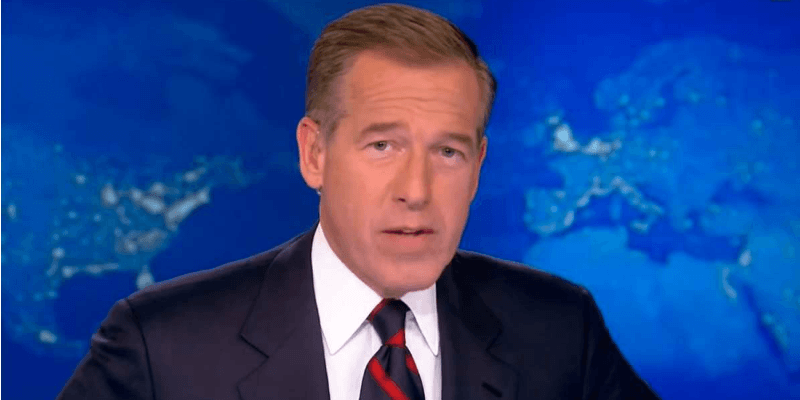 Williams lied about being present for a military incident in Iraq.
Nobody pinned Brian Williams for a liar — that is until he was caught in a major fabrication in 2015. The TV news host alleged that he was "in a Chinook [helicopter] forced down by rocket-propelled grenade fire in 2003," according to Stars and Stripes magazine. In reality, he was in a different helicopter about a half hour away from the incident in Iraq.
Once Williams' fabrication was exposed, more lies from his past were discovered. According to Nicki Swift, that included "more exaggerated claims or outright lies he had told about reporting from New Orleans during Hurricane Katrina, the fall of the Berlin wall, and more."
Williams was suspended without pay, but MSNBC let him stay on the air in a much smaller role as Chief Breaking News Anchor.
Next: She'd do anything to take Barack Obama down.
11. E.D. Hill's 'terrorist fist jab' comment

Hill called a casual fistbump between Michelle and Barack Obama a "terrorist fist jab."
Throughout the Obama presidency, Fox News took any opportunity to try and take him down. In June 2008, E.D. Hill questioned Barack and Michelle Obama when they gave each other a celebratory fist bump.
"This fist thump, is that sort of a signal that young people get?" she asked. "A fist bump? A pound? A terrorist fist jab? The gesture everyone seems to interpret differently."
It seems Hill was the only one to interpret it "differently," and she's since apologized for her comment.
Next: She wasn't well-liked on the network.
10. NBC's treatment of Ann Curry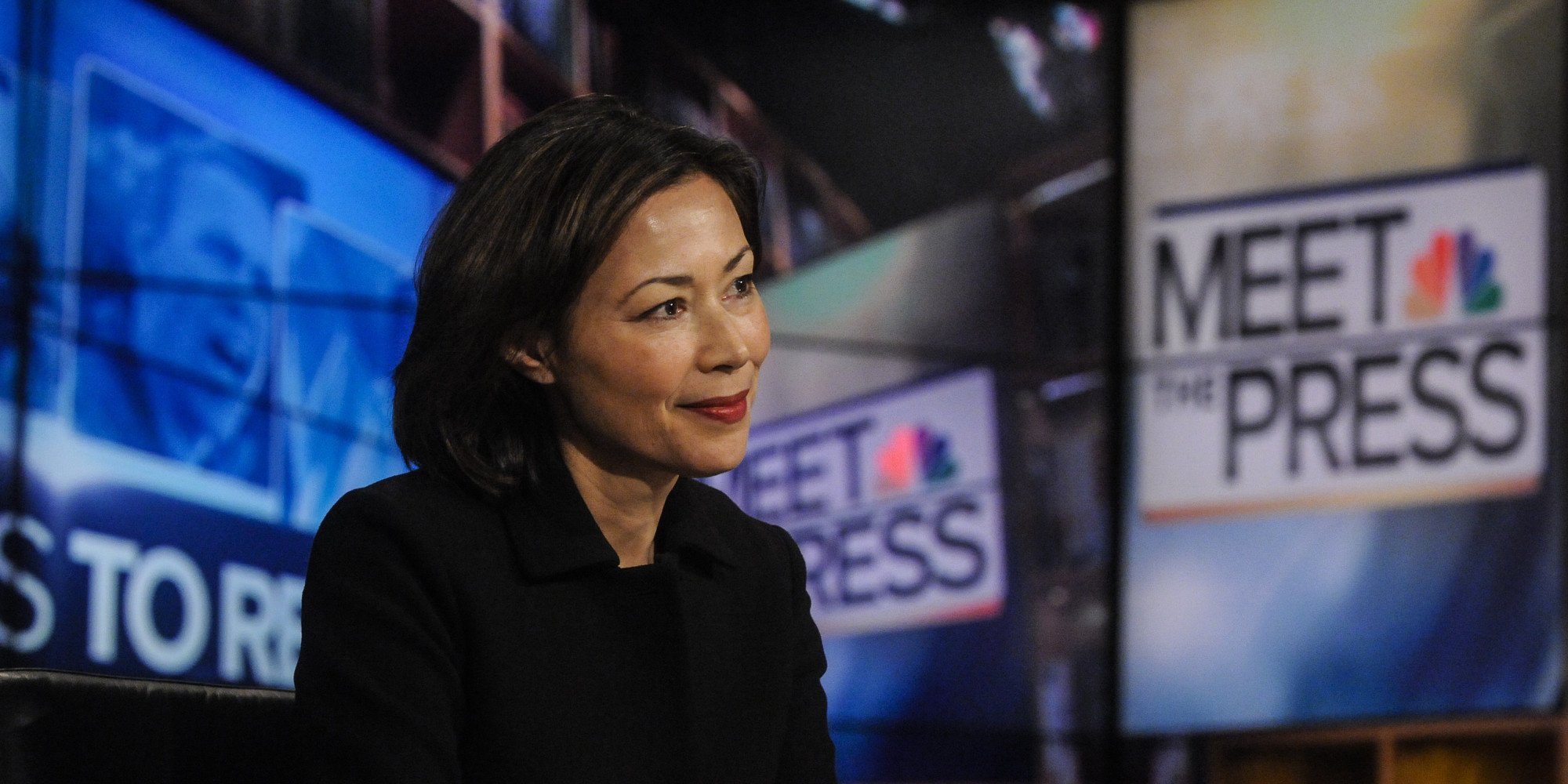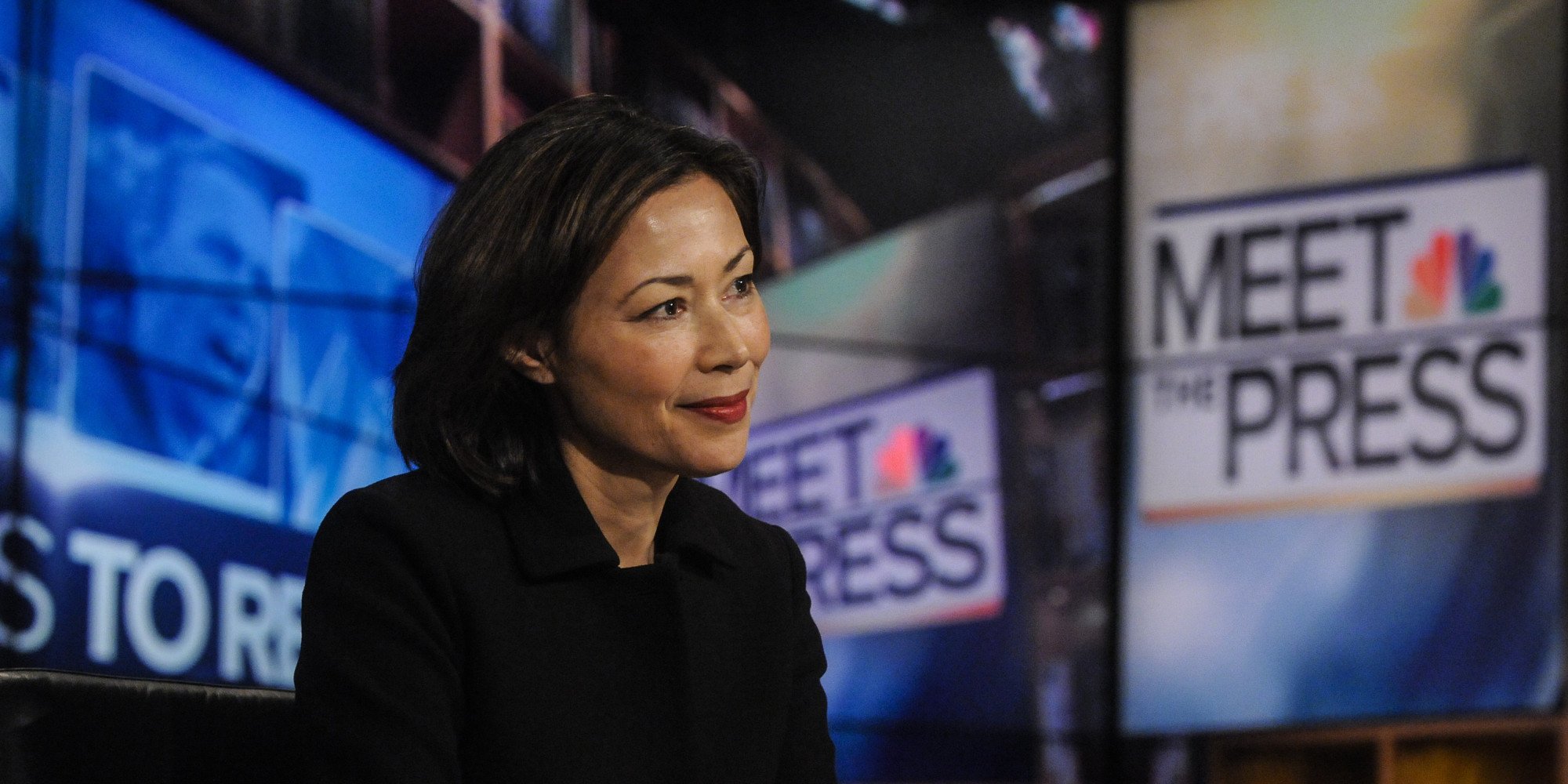 Curry was used as a pawn to force Lauer to resign.
Ann Curry's placement as a host on the Today show was controversial from the beginning. She was supposedly only offered the position with the expectation of failure, all with the goal of making Matt Lauer resign his contract.
Lauer, along with certain network bosses and crew members, reportedly couldn't work with Curry. After enduring an "uncomfortable work environment" for two years, Curry said goodbye to her NBC spot.
Next: He made this racial slur.
9. Bill Maher's racial slur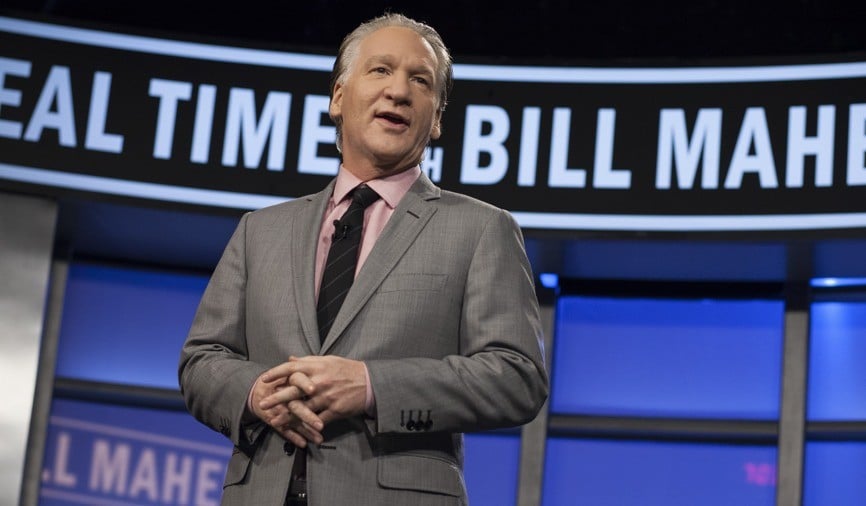 Maher made a joke utilizing the "n-word."

When Republican Nebraska Senator Ben Sasse appeared on Real Time with Bill Maher, the show's host made a racial slur that he can never take back. While arguing that manual labor builds character, Sasse said to Bill Maher, "We'd love to have you work in the fields with us."
Maher's response? "Work in the fields? Senator, I'm a house n****." HBO promptly issued a statement: "Bill Maher's comment last night was completely inexcusable and tasteless. We are removing his deeply offensive comment from any subsequent airings of the show."
Next: He wasn't exactly a good employee.
8. Keith Olbermann's unprofessional behavior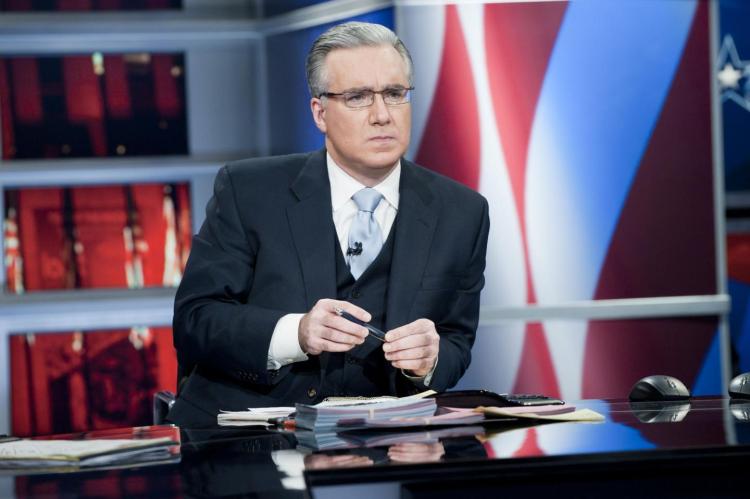 Olbermann was known to not show up for work, make political contributions without approval, and argue heatedly over his contract.
TV news host Keith Olbermann was just an all-around bad employee. According to Nicki Swift, "His blatantly unprofessional behavior has cost him jobs at ESPN, MSNBC, and Current TV, as well as the FOK News Channel (Olbermann's blog and web series)."

Some of his behavior included not showing up to work, not getting approval for political contributions, and "heated contract disputes."
In cutting ties with Olbermann, Current TV made a statement: "Current was also founded on the values of respect, openness, collegiality, and loyalty to our viewers. Unfortunately these values are no longer reflected in our relationship with Keith Olbermann and we have ended it."
Next: These sexual misconduct allegations are being made years later.
7. Sexual misconduct allegations against Tom Brokaw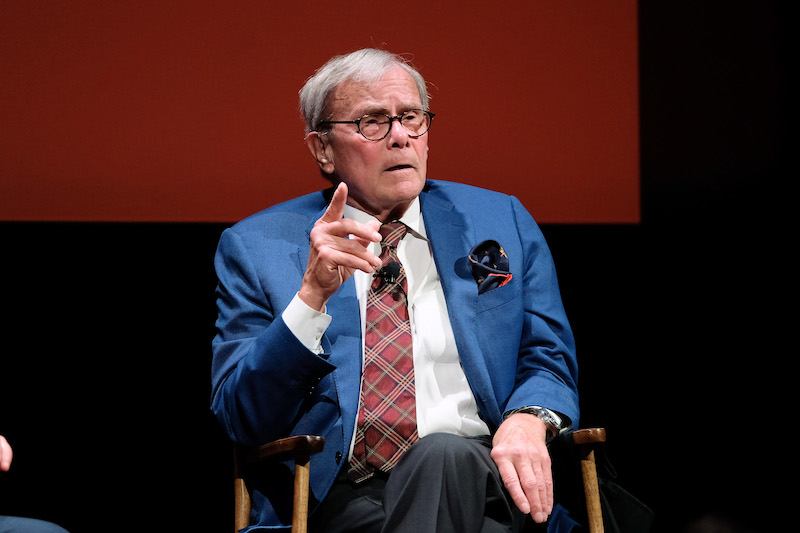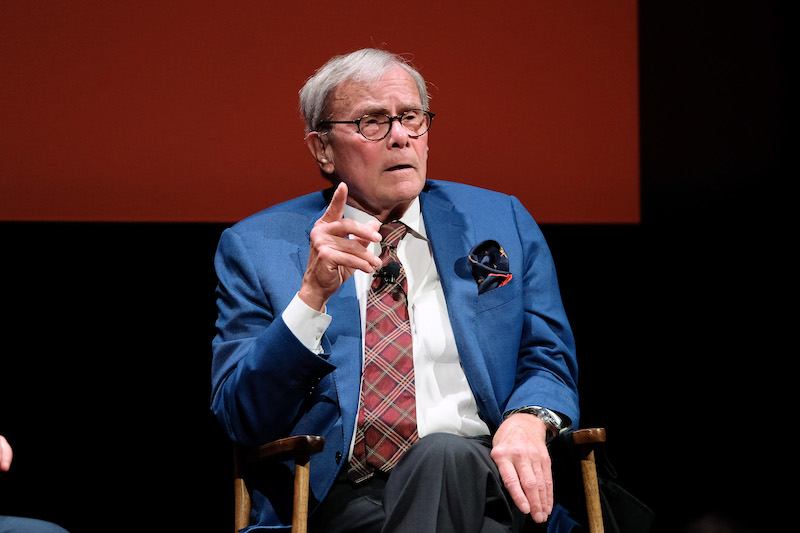 Two women have accused Brokaw of sexual harassment. 
Tom Brokaw may be a retired anchor for NBC News, but it's recently been revealed that his time on the network was filled with inappropriate behavior. According to WBUR, "Two women, including a former NBC correspondent, have accused retired anchor Tom Brokaw of sexually harassing them in the 1990s."
His former co-worker who is making the allegations, Linda Vester, provided details of the assault. "Vester alleged that Brokaw physically tried to force her to kiss him on two separate occasions, groped her in a NBC conference room, and showed up at her hotel room uninvited," according to Variety.
Next: This video will give you nightmares.
6. Sinclair Broadcast Group's conservative script
This bizarre video shows Sinclair-owned local stations reading off the same pro-Trump script.
In March 2018, Deadspin put together a truly terrifying video of local news anchors who work for stations under Sinclair Broadcast Group. By playing the audio all together, it was revealed that each anchor was given literally the exact same script, which pushes a blatant pro-Trump agenda.
One of the lines they creepily proclaim in unison is that they are "concerned about the troubling trend of irresponsible, one-sided news stories plaguing our country. The sharing of biased and false news has become all too common on social media."
Deadspin posted the video to Twitter, which has racked up over 9 million views and counting. Even still, Donald Trump tweeted in support of the conservative TV empire. "So funny to watch Fake News Networks, among the most dishonest groups of people I have ever dealt with, criticize Sinclair Broadcasting for being biased," he wrote. "Sinclair is far superior to CNN and even more Fake NBC, which is a total joke."
Next: These racist remarks were inexcusable.
5. Bob Beckel's racist remarks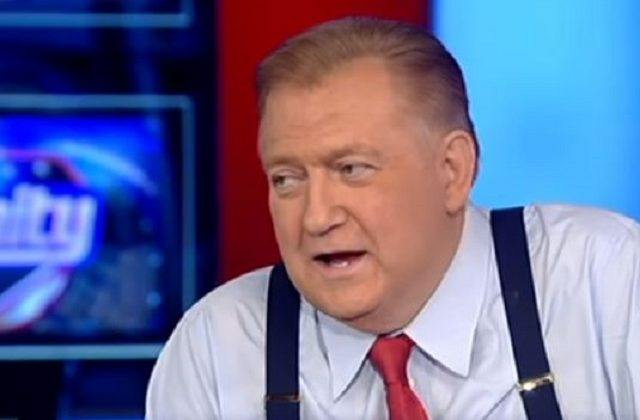 Beckel made racist comments to a fellow employee.
The Five co-host Bob Beckel was kicked off of Fox News for good after he made racist comments toward an IT worker. A spokesperson announced, "Bob Beckel was terminated today for making an insensitive remark to an African-American employee."
The IT worker's attorney, Douglas Wigdor, shared the employee's experience:
Mr. Beckel stormed out of his office when our client, a black IT employee came to service his computer, telling our client that he was leaving his office because he is black.

To make matters worse, after our client lodged a complaint about Mr. Beckel's racist behavior, Mr. Beckel, in front of Chief Human Resource Officer Kevin Lord, attempted to intimidate our client and persuade him to withdraw his complaint.
Next: He could have jeopardized George W. Bush.
4. Dan Rather's suggestions about George W. Bush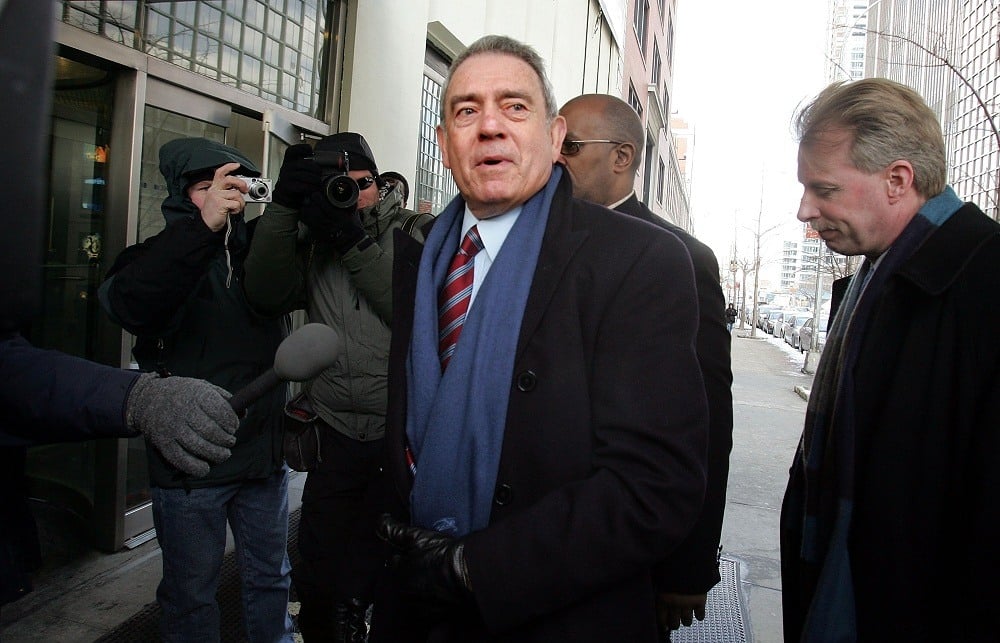 He made accusations against George W. Bush during his reelection bid.
CBS Evening News anchor Dan Rather became the face of a scandal involving President George W. Bush in 2004. According to Nicki Swift, "60 Minutes producer Mary Mapes brought a story to [Rather] about documents suggesting President George W. Bush may have received preferential treatment regarding his service in the Texas Air National Guard."

As soon as Rather brought the story to air, he received major backlash. The accusations against Bush were during his reelection bid, which is a less-than-ideal time for any controversy to arise.
With the story's authenticity in question, Rather issued an apology. He resigned just two months later.
Next: He sent these unsolicited photos to female employees.
3. Allegations against Eric Bolling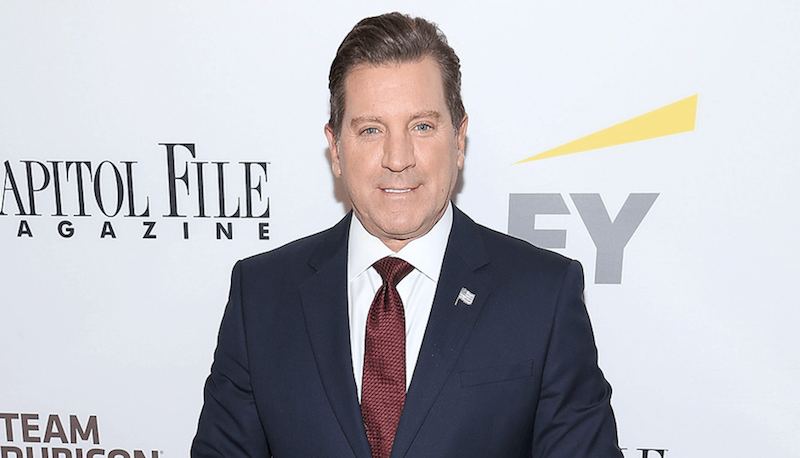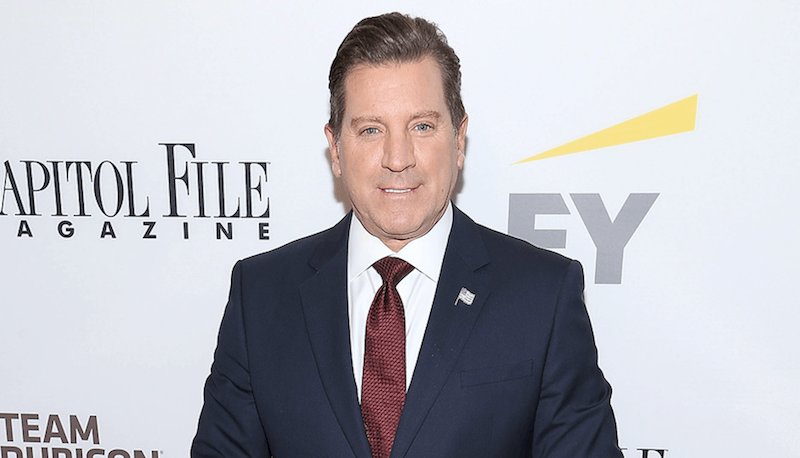 12 women claimed Bolling sent them unsolicited lewd photos. 
Eric Bolling added his name to the list of most disgraced Fox News hosts when reports of inappropriate workplace behavior surfaced. In August 2017, HuffPost reported 12 women had claimed Bolling sent "an unsolicited photo of male genitalia via text message to at least two colleagues at Fox Business and one colleague at Fox News."

Following his suspension from the network, Bolling denied the allegations. He tweeted,  "I look forward to clearing my name asap," but after Fox News launched their own investigation, he was fired from the network for good.
Next: He made these anti-semitic remarks in an interview.
2. Rick Sanchez's anti-semitic remarks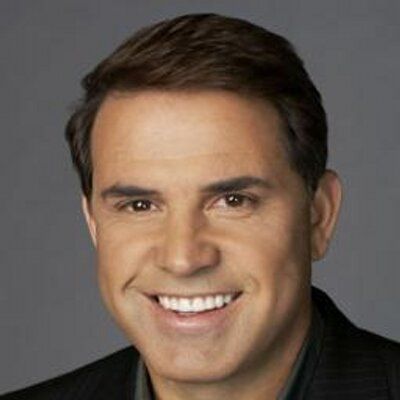 Sanchez made some very troubling comments about Jewish people. 
It didn't take long for CNN to can Rick Sanchez after he made some anti-semitic remarks during a SiriusXM interview. According to ABC News, Sanchez told Pete Dominick, "I'm telling you that everyone who runs CNN is a lot like Stewart, and a lot of people who run all the other networks are a lot like Stewart."
He continued, "To imply that somehow they, the people in this country who are Jewish, are an oppressed minority? Yeah…I can't see someone not getting a job these days because they're Jewish."
Next: Her bad reporting led to serious consequences.
1. Lara Logan's report on the Benghazi scandal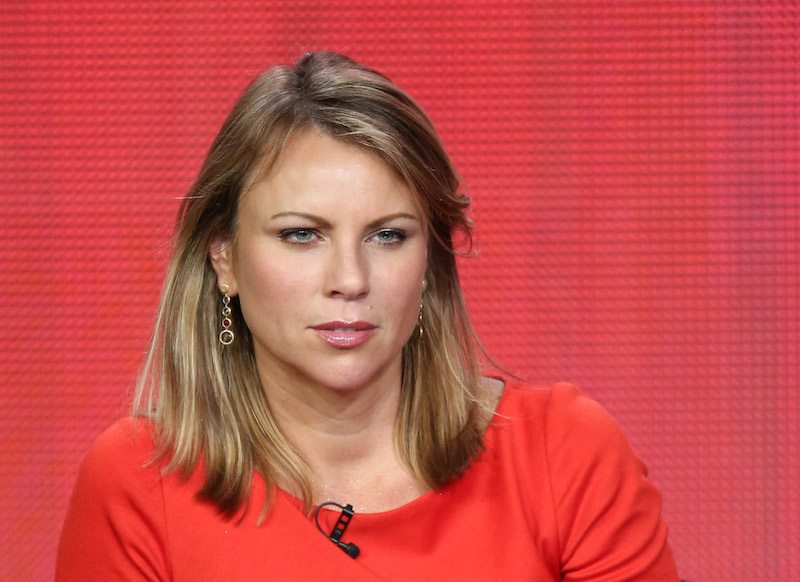 Logan reported some bad information.
Lara Logan took the world by storm as an adventurous reporter for 60 Minutes. She traveled to places like Kabul and Afghanistan to get right in the middle of a story, but after she reported on some bad information, she was asked to take a leave of absence.
According to CBS News, she reported on claims made by security contractor Dylan Davies. He claimed to have witness U.S. Ambassador Christopher Stevens and four Americans' deaths in Benghazi. However, when he spoke to the FBI, his story was completely different.
Al Ortiz, Executive Director of Standards and Practices at CBS News, issued an apology on behalf of Logan's mistake:
The fact that the FBI and the State Department had information that differed from the account Davies gave to 60 Minutes was knowable before the piece aired. But the wider reporting resources of CBS News were not employed in an effort to confirm his account. It's possible that reporters and producers with better access to inside FBI sources could have found out that Davies had given varying and conflicting accounts of his story.
Read more: The Most Delusional TV News Hosts Ever
Check out The Cheat Sheet on Facebook!