Bill Cosby's Legal Team Responds to Rosie O'Donnell's Allegations That He Sexually Harassed a Producer on Her Show
As Bill Cosby remains in prison for being found guilty of sexual assault, the conversation regarding his alleged crimes continues. Even after he was sentenced, many celebrities and industry executives have come forward with their own experiences in dealing with the disgraced comedian, with most of them admitting they were not surprised by the verdict as they bore witness to some of the behaviors Cosby was accused of. The latest to give her account is Rosie O'Donnell.
O'Donnell has been a supporter of Cosby's sexual assault accusers from the start and she recently revealed that he was banned from her popular talk show after he made sexual remarks to a staff member. Cosby's legal team has spoken out and they are denying O'Donnell's story.
Rosie O'Donnell explains Bill Cosby was banned from her talk show after he allegedly made a lewd comment to her producer
O'Donnell had her own NBC talk show for six seasons from 1996 to 2002. She told Andy Cohen on Watch What Happens Live that Cosby was tapped to be a mystery guest. Typically, the identity of mystery guests are kept secret from the host but O'Donnell had a rule on her show that she must be made aware of any guest so that she could adequately prepare. So, Cosby's presence was no surprise.
A producer was assigned to prepare Cosby for his taping and while alone in a backstage green room with her, he made a provocative statement and act toward her.
"The producer goes in and she's talking and saying to Bill Cosby, 'You know, she's not going to know that it's you' and he said 'All she has to do is put her hand right here', and he put his hand near his penis, 'And she'll know it's me," O'Donnell said.
The woman was allegedly brought to tears and told another executive of the show, who O'Donnell says had a conversation with Cosby about what's appropriate and what is not. O'Donnell, however, says she was not told of what occurred until later. He'd been a guest on the show several times before the incident in question.
Bill Cosby's legal team says Rosie O'Donnell's remarks are for attention
O'Donnell further explained that she was not surprised by what eventually happened with Cosby and his sexual assault trials. But, Cosby's team is firing back and released a statement on social media to deny O'Donnell's account.
"This is just another attempt for a well-known celebrity like Rosie O'Donnell and many others to create false allegations about Mr. Cosby, in-order to gain attention for themselves and their new projects that are not doing well," the statement said in part.
The statement mentions that O'Donnell tried and failed to relaunch her talk show and is using Cosby to gain traction. Cosby's legal team is asking for the public to complete their own investigation versus listening to public figures.
His team has continued to appeal on his behalf for an early release from prison, citing his age and health. Cosby has also insisted that he's innocent of all charges.
Rosie O'Donnell has spoken out against Bill Cosby before
Even after her talk show, O'Donnell says the subject of Cosby's history of sexual assault was forbidden during her time as a co-host on The View.
"But on "The View", they would not discuss it," she told Cohen. "Every time I tried to bring it up it became a little fight."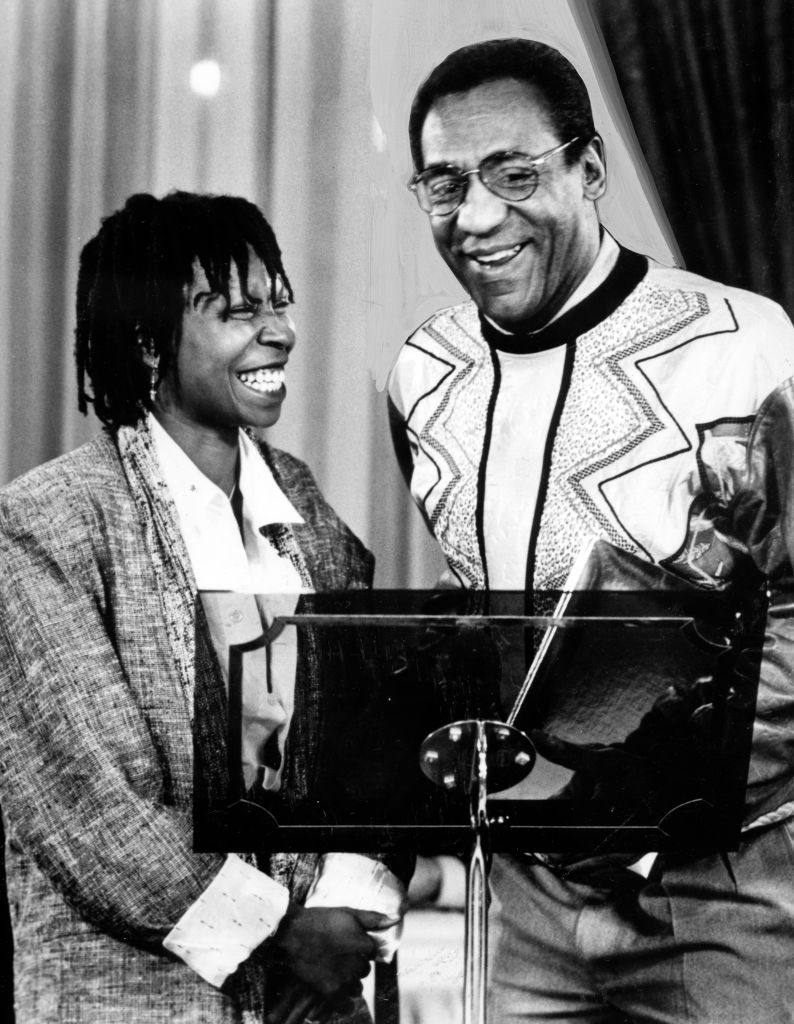 An old clip gives a glimpse into O'Donnell's experience on the daytime talk show. During a discussion on the allegations against Cosby on The View in 2014, moderator Whoopi Goldberg – a friend and admirer of Cosby – refused to speak on the claims. "People jump on the bandwagon, I'm going to wait," Goldberg said during the heated debate.
O'Donnell wouldn't let up in her belief that she believed there were "many, many, many" victims who could possibly come forward. Cosby's legacy had already begun to diminish, with networks like NBC and TVLand pulling his shows from the air. O'Donnell believed the decision was just, while Goldberg hinted that monetary gain could be a motivator for the accusers.
By 2015, Goldberg had changed her stance on Cosby, explaining that after further review of the allegations that all signs pointed to Cosby being guilty.