Bill O'Reilly's Latest Racist Comments Don't Even Touch His Worst Moments
Former O'Reilly Factor host Bill O'Reilly appeared on Fox News on September 26, airing his grievances about the network and current events. According to Business Insider, O'Reilly had a lot to say about the media, the NFL, and a whole lot more. He and Sean Hannity yukked it up, at the expense of many Americans. Because his latest vitriol doesn't touch his classic hits, we found his most deplorable actions.
He blasted the police brutality protests
In a move that surprises absolutely no one, O'Reilly said he finds the NFL players' kneeling during the National Anthem offensive. According to the LA Times, he not only dislikes the protests, but totally misses the point.
"It's a mob mentality. It is an anti-Trump demonstration," O'Reilly said of the protest that Colin Kaepernick kicked off during the Obama administration. "That's what it's morphed into."
Both Hannity and O'Reilly find protests involving the flag offensive, and invoked the armed forces in their arguments. They missed the concept that the First Amendment exists to protect just such protests.
Next: You won't believe what Hannity calls a "wedge issue." 
O'Reilly and Hannity disagree with the general public on what defines white supremacy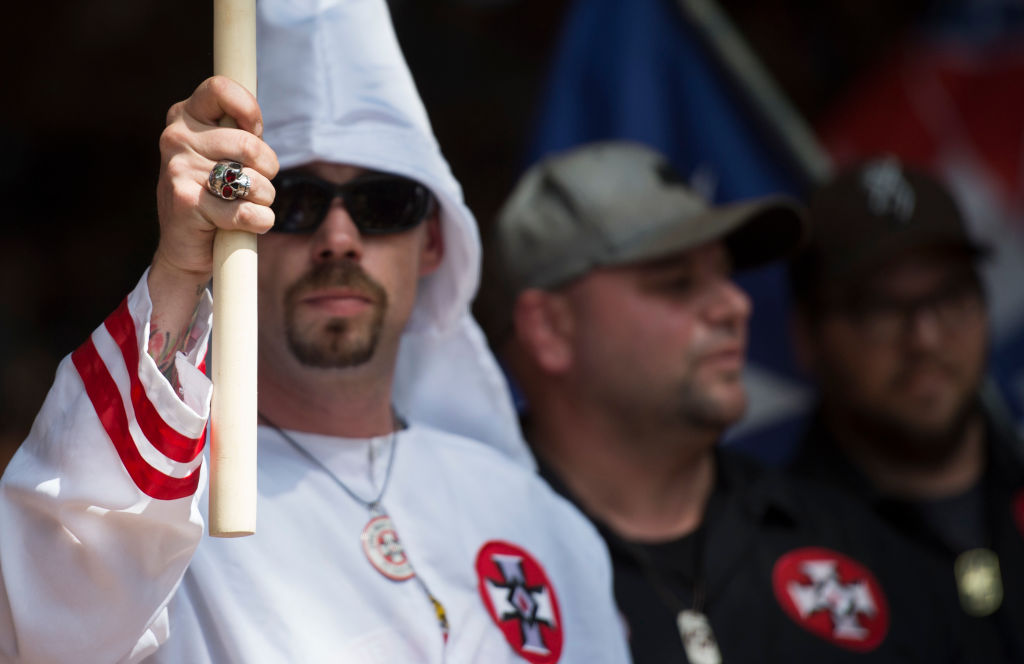 O'Reilly and Hannity discussed racism in a less negative way than decent people might expert.
"The media and the entertainers drive" dividing the country along racial lines in a way that's"hurtful to the country," O'Reilly said.
"A year ago, you did not hear the words 'white supremacist,'" he noted. "It was white privilege." He said "people are buying" the transition from privilege to supremacy. The former conservative talk show host did not explain how white supremacy protests like the ones in Charlottesville factor into that.
"If you want to believe that America is an evil country where white supremacists stalk the blacks, you're free to believe it," O'Reilly said. He added, "But it's not true."
Next: O'Reilly's list of racist comments just keeps growing.
O'Reilly's racism has a long history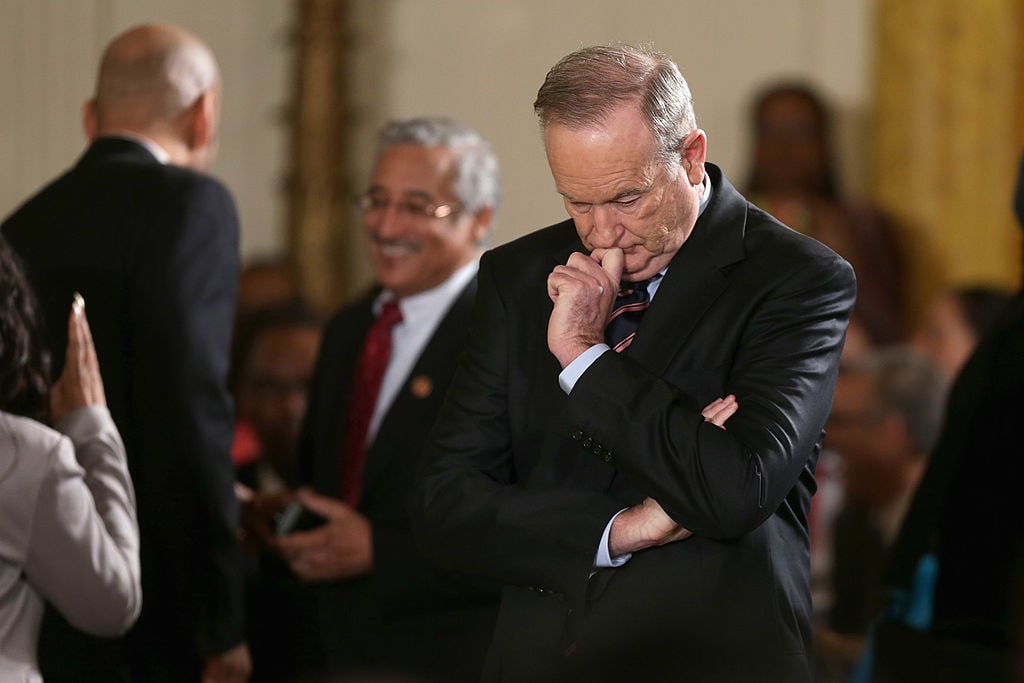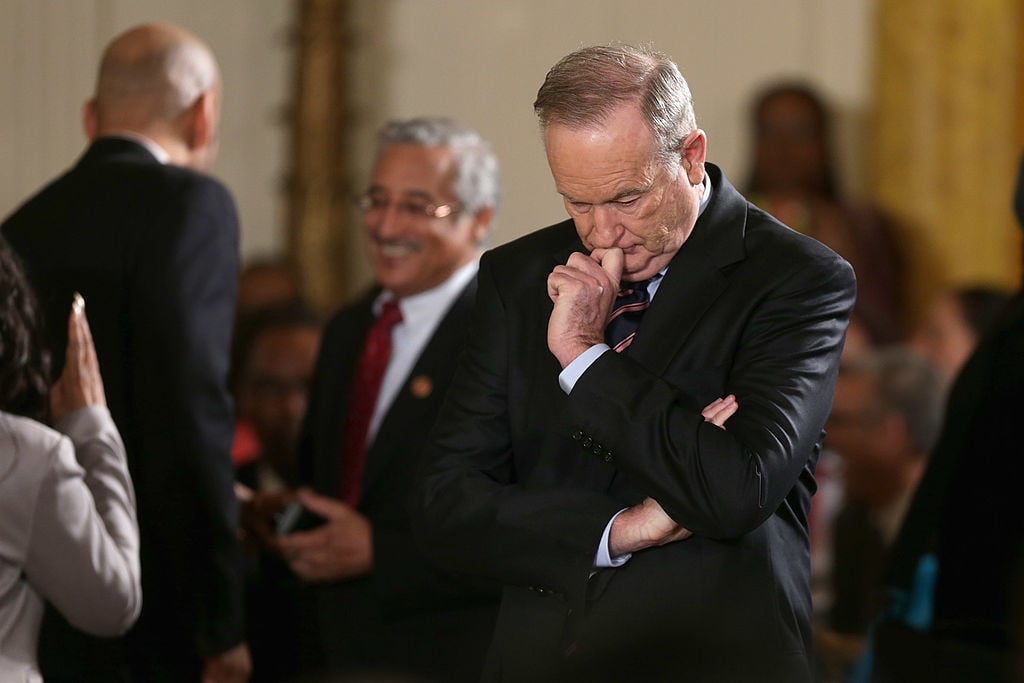 According to The Atlantic, O'Reilly's history of making racist comments did not begin this year. He once said, "white people don't force black people to have babies out of wedlock. That's a personal decision; a decision that has devastated millions of children and led to disaster both socially and economically."
Sounds like dividing the country along racial lines comes as no news to O'Reilly. He also advised African-Americans, "Don't abandon your children. Don't get pregnant at 14. Don't allow your neighborhoods to deteriorate into free-fire zones. That's what the African American community should have on their T-shirts."
Next: O'Reilly takes aim at another movement. 
The Black Lives Matter 'murder movement' according to Fox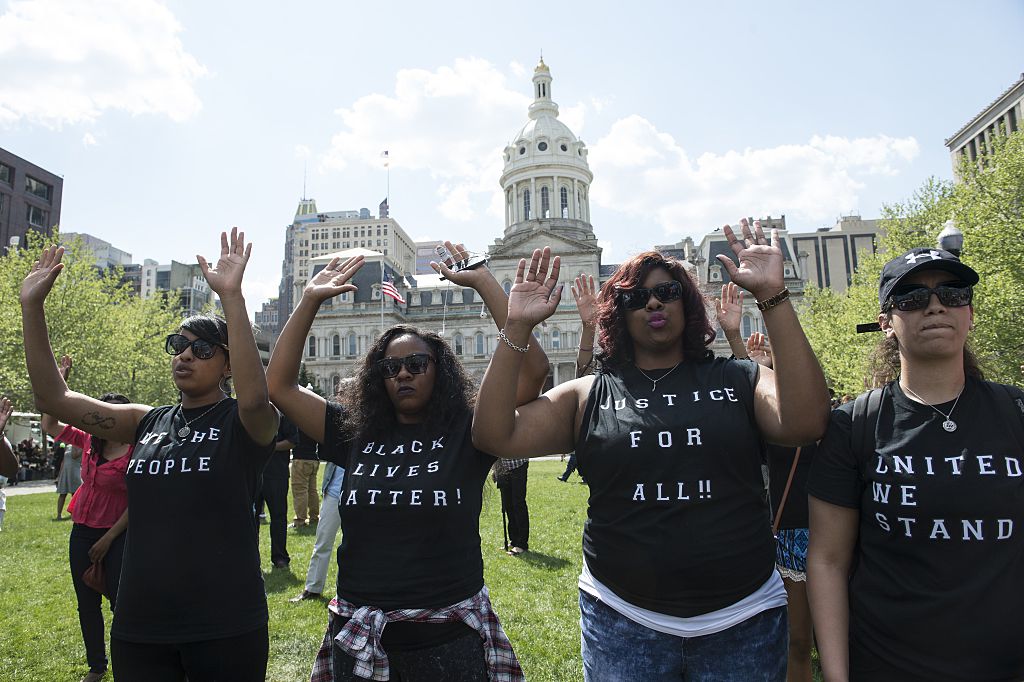 O'Reilly not only disagrees with the Black Lives Matter movement, but questioned its validity entirely. He said, "there is a violent subculture in the African-American community that should be exposed and confronted. Enter the Black Lives Matter crew which roams around the country promoting a false narrative that police officers are actively hunting down and killing blacks."
The host does not stand alone in the Fox News cadre who look down on the movement. According to The Huffington Post, Fox & Friends cohost Pete Hegseth said of the Charlottesville protests, "you can call [violence] out, and then … also listen, say, on Black Lives Matter, to the grievances of young African-American males in urban cores who feel like they are looked at differently by police."
He argued that many young white men "feel like, 'hey, I'm treated differently in this country than I feel like I should have. I've become a second-class citizen. None of it ― they tell me I have white privilege.'"
On a previous show, Fox & Friends ran an onscreen banner calling Black Lives Matter a "murder movement." An onscreen banner during a segment called "Murder Movement" ran above a subhead that said, "Sheriff: #BlackLivesMatter Is Out Of Control."
Milwaukee County Sheriff David Clarke criticized the movement to host Bill Kilmeade. He said, "President Obama has breathed life into an ugly movement … we now have to counter this slime. This filth coming out of these cop-haters." That quote ran over footage of Black Lives Matter protesters.
Next: O'Reilly also made racist comments about African American individuals. 
Fox News host loves a good shirt and tie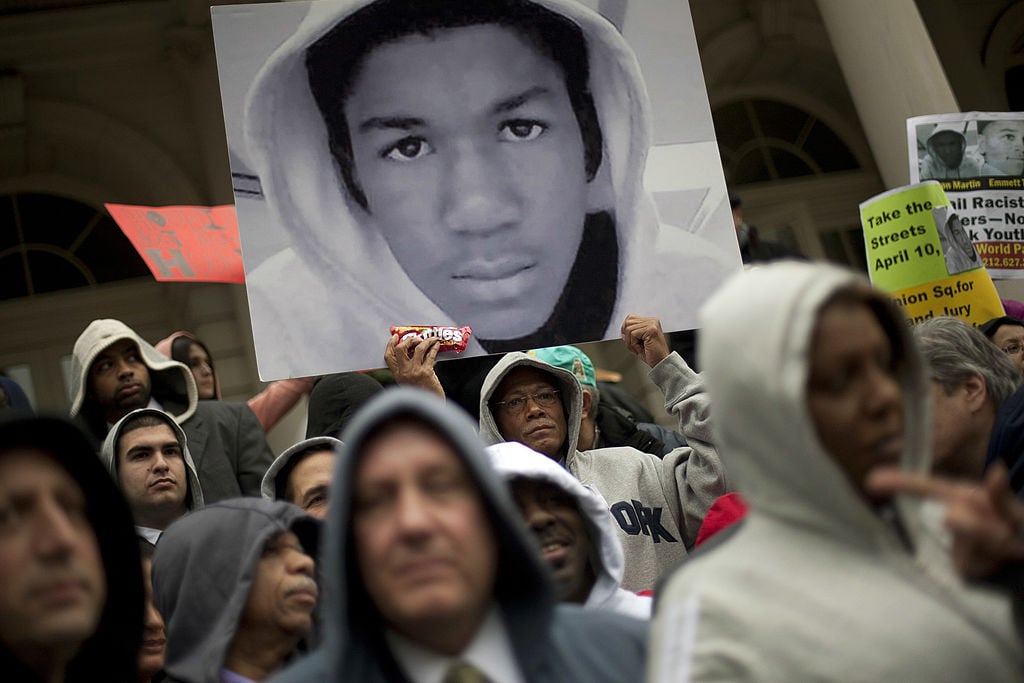 According to the former conservative host and apparent fashion expert, Trayvon Martin would have lived if he'd dressed up a little. He once said, "The reason Trayvon Martin died is because he looked a certain way, and it wasn't based on skin color. If Trayvon Martin had been wearing a jacket … and a tie … I don't think George Zimmerman would've had any problem. But he was wearing a hoodie, and he looked a certain way, and that way is how gangstas look. And therefore he got attention."
In the past, O'Reilly has painted African Americans in broad strokes. He said, "Many of them are ill-educated and have tattoos on their foreheads … I hate to be generalized about it, but it's true."
Next: O'Reilly slams the media, proving he can also go after his own kind. 
O'Reilly considers other media propaganda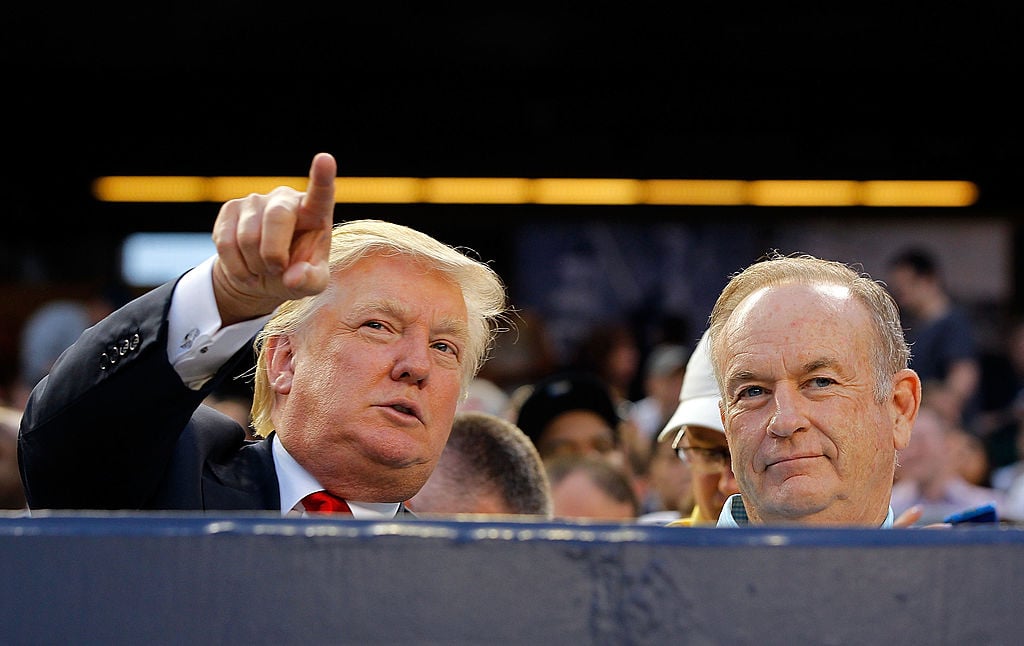 "A lot of people believe propaganda," O'Reilly told Hannity, "and there's nothing we can do about it." He did not include his own former network in that estimation. Both Hannity and O'Reilly piled on major newspapers as "left-wing journals.
"I have never seen any institution in America that is so corrupt, so bitterly ideological, that's so one-sided," Hannity complained. "All they want to do is destroy this president."
Both O'Reilly and Hannity take issue with accurately reporting facts and quoting President Donald Trump directly. They evidently have no problem with their own network's lack of accuracy.
Next: Lest we forget, let's look at why O'Reilly left in the first place. 
Leering and sex scandals and payouts, oh my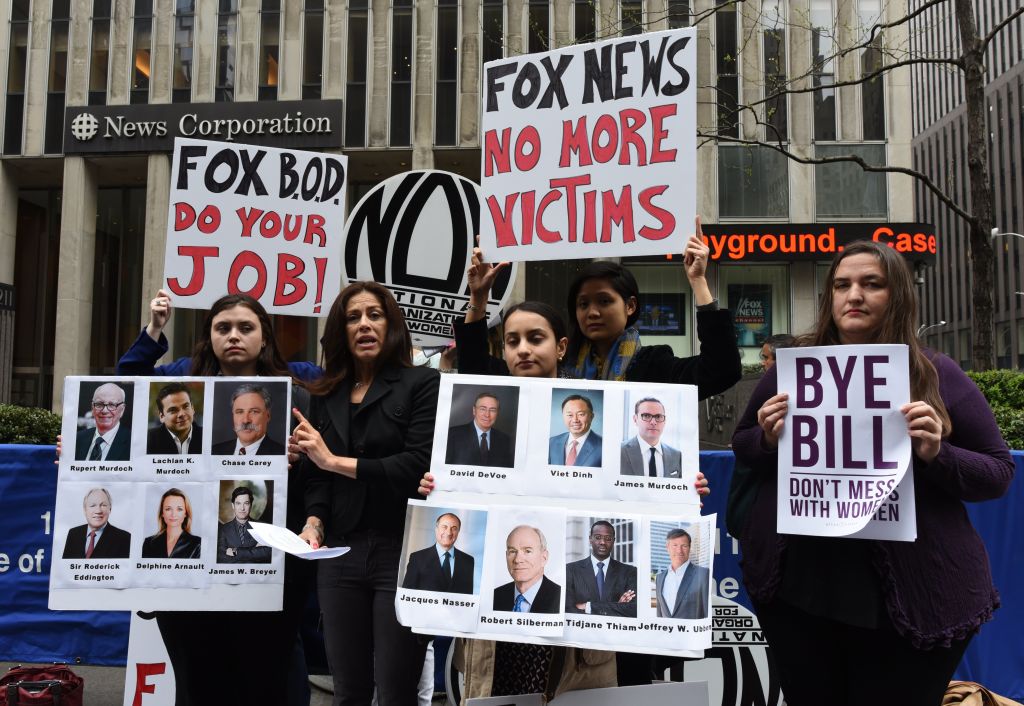 After a damning investigation by the New York Times dropped, a mass advertiser exodus forced out O'Reilly. No fewer than five women received payouts either from O'Reilly himself or the company in exchange for their silence. The payouts totaled $13 million.
All of the women, who either worked for O'Reilly or appeared on the show, had a range of accusations. Those included lewd comments, phone calls in which they could hear the host masturbating, verbal abuse, and unwanted sexual advances. The National Organization of Women called for the anchor to be fired, as well. "The culture of sexual harassment at Fox News must stop," the advocacy organization said in a statement.
No consequences came for the 20-year employee, until major advertisers started pulling out. Advertisers including Mercedes Benz, Allstate, Hyundai, BMW, Mitsubishi, and others jumped off the sinking O'Reilly ship. Variety reported on the quick implosion of the O'Reilly brand. O'Reilly went on vacation April 11 and never returned.
Next: The sleazy host compared a coworker to a beverage.
O'Reilly got too thirsty with this woman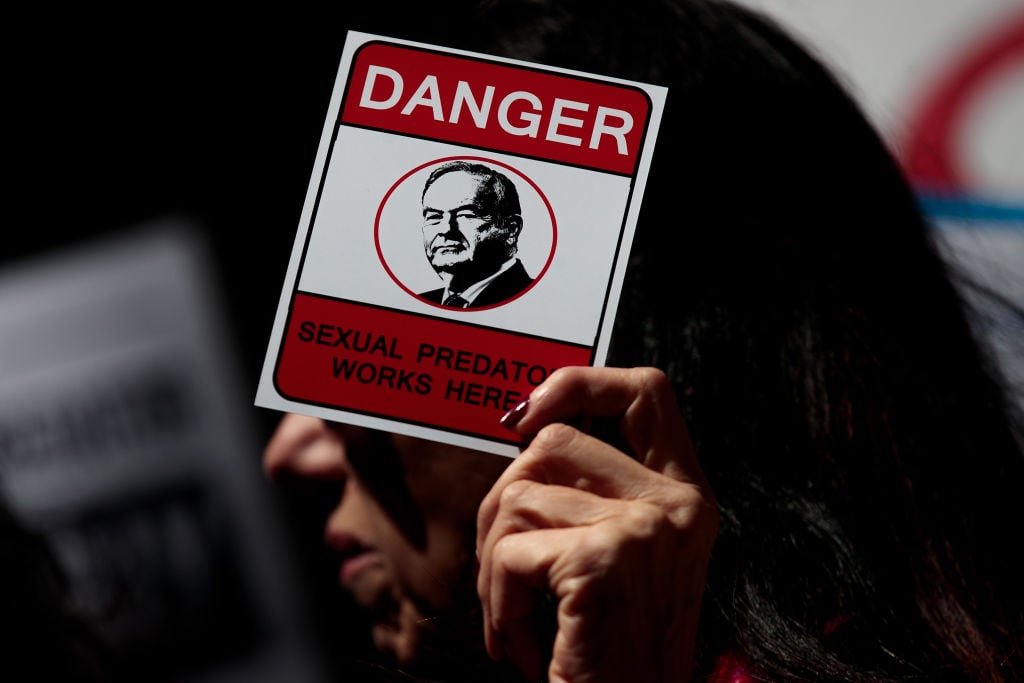 After five women came forward with payouts they received from Fox News and O'Reilly, the hits just kept coming.
Attorney Lisa Bloom told Variety she represented a new woman making a complaint of sexual and racial harassment against O'Reilly. That victim claimed that he made offensive gestures toward her and called her "hot chocolate." O'Reilly's lawyer called the claim "outrageous" and pointed out the fact that it was made anonymously
"It is outrageous that an allegation from an anonymous person about something that purportedly happened almost a decade ago is being treated as fact," said attorney Marc Kasowitz. "Especially where there is obviously an orchestrated campaign by activists and lawyers to destroy Mr. O'Reilly and enrich themselves through publicity-driven donations."
Many women do not report sexual abuse and many more do so anonymously, according to a report by the New York Times. They fear career ramifications, disbelief, hostility, and other professional side effects. A full two-thirds of women who reported harassment like O'Reilly's later faced backlash at work, the report found. No wonder Bloom's client stayed anonymous.
O'Reilly may have reappeared on the talk show circuit, but viewers have not forgotten why he left in the first place. If he keeps spewing racist, sexist rhetoric, he may not stick around for long.