Billie Eilish's Worst Date Sounds Like a Teenage Nightmare
Whenever a new star captures our attention, we want to know everything about them. Since Billie Eilish has taken over the music scene, it's only natural that fans are curious about her love life.
But we have to remember that even though she is successful beyond her years, Eilish is still a teenager. While she doesn't have a lot of experience with romance, she did recently give us a few important details.
Billie Eilish's first date was a disaster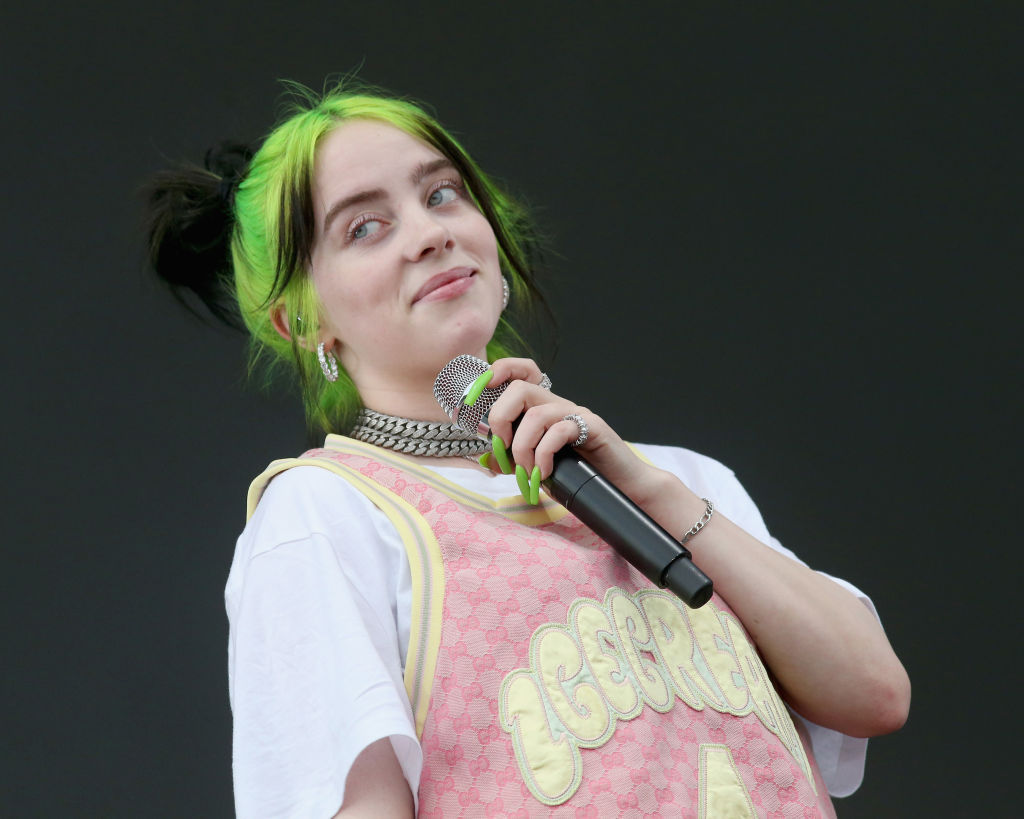 Eilish is only 17-years-old, so it's not that surprising that she hasn't had a lot of dating experience. After all, she spent most of her youth up to this point writing, singing, and recording songs.
But she did recently open up to Howard Stern about her first date. Maybe it was because she was only 13-years-old at the time, or maybe it was because the boy was a huge jerk, but whatever the reason, it wasn't a good experience for Eilish.
Thirteen-year-old Eilish went to the movies on the day before Valentine's Day with a rich boy who brought his butler along.
"Literally his butler," she said. "His butler was there the entire time, but in a different movie theater."
Given that their chaperone was enjoying another movie, little rich boy had a chance to make his move. But it didn't turn out the way either of them imagined. He kissed Eilish, and then said to her: "That was not as magical as I thought it was going to be."
Then, rude little rich boy left the theater with his butler, and Eilish ended up stranded without a ride.
"And then I went home and cried," she explained. "And the next day was Valentine's Day."
We all have bad experiences with love and romance when we're young, but this was particularly brutal. It's no wonder that she's now more focused on her music than finding a boyfriend.
Billie Eilish has been in love before
Although several of her songs deal with love and relationships, Eilish has never been publicly linked to anyone. However, she did admit that she's been in love before.
During an interview with the Netherland's NPO 3FM, Eilish admitted that she's been in love twice. The topic came up when she expressed an interest in the artist Eloise and her latest EP This Thing Called Living.
According to Eilish, Eloise "makes music that sounds like the way that falling in love feels… It feels like the good parts of falling in love, her music." Eilish added: "There's another part to falling in love that is very scary and like, horrifying."
She may have been in love in the past, but for now, there's only one special person in Eilish's life.
"I was in love, [but] not at the moment," she said during a separate interview with another Netherland's platform, 3Vor12. Then, she made a really great statement, when she pointed at herself and said: "I'm in love with her. Me."
That's a great attitude for a young person to have. Eilish is still a teenager, she has plenty of time to find romance. For now, it's great that she can be happy with herself. She's different than a lot of other artists because she seems so self-confident. She even wears baggy clothes because she doesn't feel the need to be seen as a sex object.
There is one romance connected to Billie Eilish's music
Fans of Eilish will recognize her brother: Finneas O'Connell. He's a familiar face at many of her live performances because, in addition to being Eilish's best friend, he also helps write, produce, and sings backup to many of her songs.
While Eilish may not have a boyfriend, O'Connell has been getting quite a lot of attention for his romance with YouTube star Claudia Sulewski. The 23-year-old Sulewski has over two million subscribers on YouTube and has been dating O'Connell for over a year.