How Was Billy Eichner Cast In 'Parks And Recreation'?
Comedic actor Billy Eichner recently voiced Timon in Disney's CGI remake of The Lion King. But he is known for plenty of other major gigs, especially on TV. Many may know him from his notable turn in the hit NBC series Parks and Recreation. Now, Eichner has revealed how he landed the hilarious role.
Eichner rose to fame on this series
Many people know the actor from Billy on the Street, his long-running web series. In it, Eichner runs around New York City, often with a celebrity guest in tow. He approaches people on the street in an abrasive manner and asks them questions with no time for preparation.
In a recent Vanity Fair interview, Eichner paid tribute to his popular show, which he notes is celebrating its 15th anniversary. "For me, it's a character. It's totally a persona," he said. "For me, it's always been a satire at the end of the day of my own obsession with the entertainment industry and the minutiae of it since I was a kid."
He then earned a role on Parks and Recreation
Beginning in the show's sixth season, Eichner portrayed a former Eagletown resident who becomes a part of the Pawnee Parks department after the merger of the towns. The actor describes his character, Craig Middlebrooks, as "almost a more intense and extreme version of Billy on the Street."
"I came in with a very different energy than the rest of the show," said Eichner of his character. "And fans either thought it was the greatest thing that they've ever seen on the show or the worst thing that's ever been on the show. Which was interesting. That's kind of fascinating. But I had a blast and it was wonderful."
Here's how Eichner got the part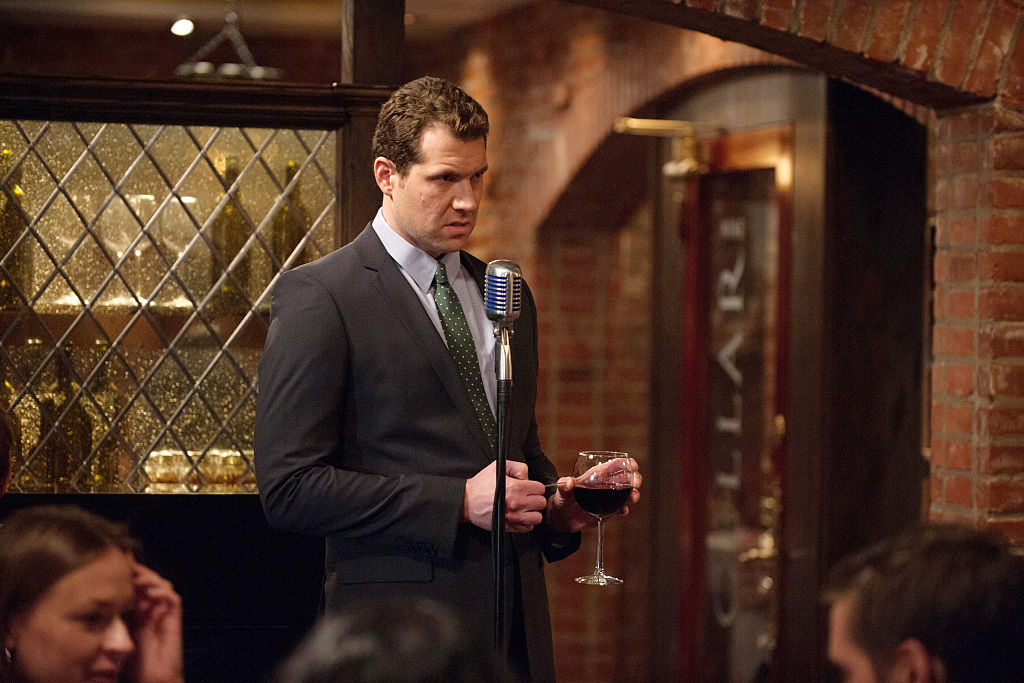 This wasn't a part that Eichner had to audition for. "I got a DM on Twitter from Mike Schur one day saying, 'Hey, I think I have a role for you on Parks and Rec. Would you want to do it?'" he said. "Literally, that's how that happened. I have agents and managers and lawyers — but Twitter is ultimately how the deal went down."
Eichner owes a great deal to the oft-hated social media platform. "Twitter can be a horrible, anxiety-inducing warzone, but in many ways, it's also helped me," he continued. "I mean I always say I would not have a career without social media in general."
He has gone on to play many different characters
After Parks and Rec ended, Eichner had the chance to diversify a bit. He starred in the Hulu Original Series Difficult People, as a character also named Billy, who he has described as a "dumber version" of himself.
Additionally, Eichner has had two more major TV roles of note. He played Dr. Felix Forzenheim, significant other of Fred Savage's Max Adler, in Friends From College on Netflix. He also recurred in American Horror Story: Apocalypse, which took him away from his comedy roots.