Billy Eichner Reveals the Guest He's Most Proud of Getting for 'Billy on the Street'
Comedian and actor Billy Eichner is having quite a year. With his show Billy on the Street just receiving its fourth Emmy nomination, and his voicing of Timon in the live-action remake of The Lion King winning rave reviews, Eichner is solidifying a name for himself in entertainment. He recently commented on his talk show's success, and one guest in particular that he was especially honored to have.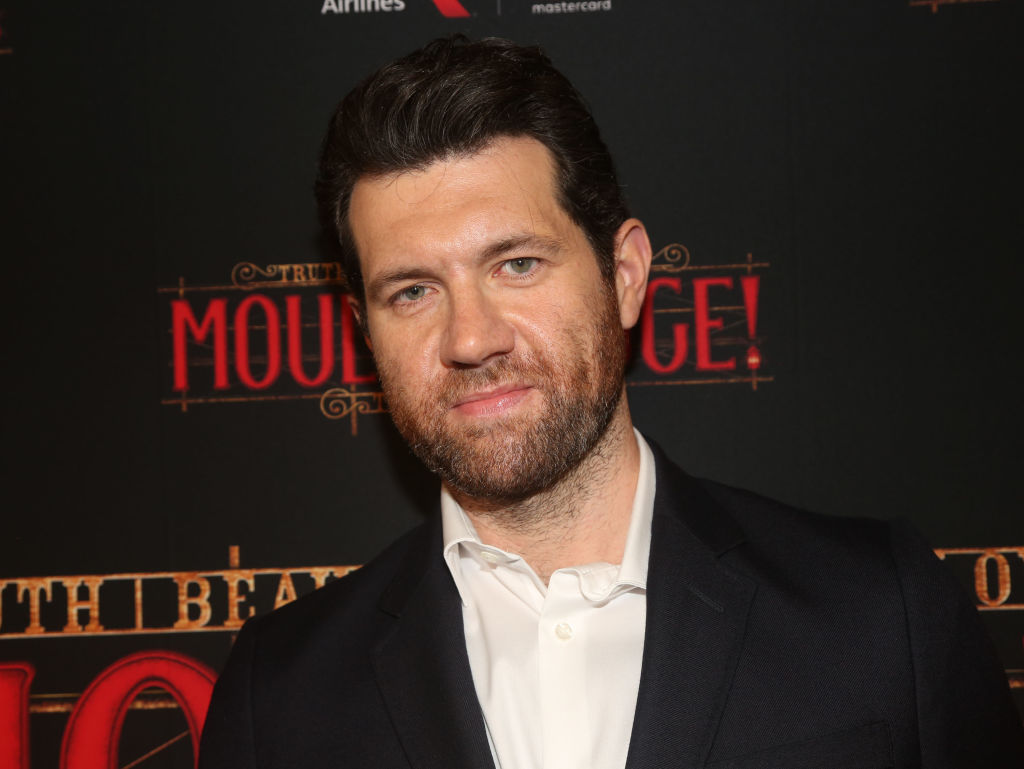 Creative consistency
Eichner's show started as part of his comedy act for his live New York show 15 years ago, according to the Hollywood Reporter. He turned the sketch into an actual show in 2011 for Fuse, and then for truTV in 2015, later to become a digital-only show in 2018.
While Billy on the Street may have switched platforms a few times, Eichner maintained the show's original foundation. "I'm proud of the early episodes creatively, but the show certainly found itself as we kept doing it. I kept getting more confident with it — making it bolder, more absurd, and, in turn, the show kept getting more popular," Eichner told the Hollywood Reporter. "But my process has stayed the same. Creatively, I don't think it's broken, so I don't want to fix it. Of course, we always like to try new things, take new chances, find new angles and keep it fresh, but a lot of that comes down to the guests."
Voicing his talent
Eichner is receiving critical acclaim for his voice work on The Lion King. He commented on the challenge of using only his vocal talent to portray a character. "People really underestimate how hard it is to do a voice performance. I can say from experience it's incredibly challenging, especially in the case of The Lion King and Timon," he said. "We were genuinely worried about it. All you have is your voice. You don't have all the tools at your disposal that you're used to relying on."
Accustomed to being on camera, Eichner recognized the limitations of delivering his punch lines exclusively through voice. "You can't make a funny face. You can't do anything physically with your body. Every inflection, every emotional change, every joke has to land specifically with what you do verbally in terms of the rhythm of how you're saying something," he shared. "So, you really have to rely on what you can do within the confines of only being able to use your voice to put across a multidimensional, hopefully, heartwarming performance."
Seeing stars
Billy on the Street has featured numerous big-name celebrities, yet there is one who Eichner felt really brought the show some street cred. "Michelle Obama. [Having her appear] made me feel that the work we were doing was really getting out there and that people were appreciating it," he said, adding, "And to walk around New York City with David Letterman for a few hours was surreal."
Eichner finds the success of his show lies in the people he encounters on the street coming face to face with the famous, and often not getting starstruck. "We've had so many people — Amy Poehler, Tina Fey, Will Ferrell, Paul Rudd, John Oliver, Seth Rogen," he said. "Actors especially at that level have teams of people catering to them, but the great thing about Billy on the Street is that these people on the street give their unfiltered opinions and they could really care less [about entertainment] sometimes."
Eichner will find out if his show will be bringing home an Emmy when the Primetime Emmy Awards airs on Fox on September 22!