Billy Joel Welcomes Baby Girl | See Photo of Proud Papa and Baby Remy Anne Here
Billy Joel, 68, and wife Alexis Roderick, 35, welcomed baby Remy Anne on Sunday. The new addition to the family is the couple's second daughter, and she weighed in at 7 pounds, 3 ounces at birth. The news comes a week after the singer revealed news of the upcoming arrival last Wednesday.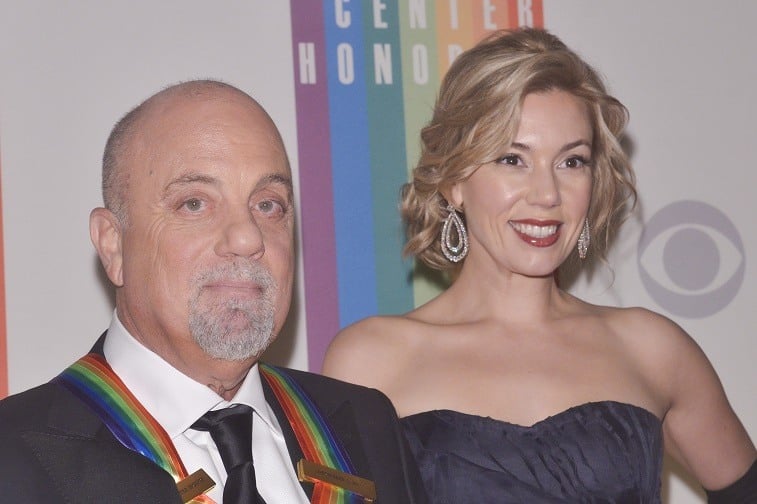 A pic of the proud papa holding Remy Anne, decked out in a pink onesie and matching hat, was posted to his Instagram account Monday. The caption read, in part, "Billy Joel and his 31-year-old daughter, singer/songwriter Alexa Ray Joel, were both at Alexis' side as she gave birth at New York University Hospital in New York. Alexis and Remy are doing well and everyone is thrilled."
The couple welcomed daughter Della Rose in August 2015. The two wed a month earlier at Joel's Long Island, NY estate. They had begun dating in 2009. Joel's daughter Alexa Ray is from his previous marriage to model Christie Brinkley.
A rep for the singer told People, "Sunday night, Billy and Alexis Joel welcomed Remy Anne into their family. Alexis and Remy are doing well, and everyone is thrilled."
When Joel announced the pregnancy news to The Belfast Telegraph last week, he expressed hope the new arrival would be a good sleeper. "This one is pretty good. She sleeps through the night," he said of daughter Della Rose. "I hope the next one will."
Joel is a six-time Grammy Award winner who has been nominated for 23 Grammy Awards. Worldwide, he has sold more than 150 million records. The "Piano Man" singer had Top 40 hits in the '70s, '80s, and '90s – all of which he wrote himself.
Roderick is a former Morgan Stanley executive who has been described as "an accomplished equestrian."