Here's Why Billy Porter Might Direct an Episode of 'Pose' in Season 3
The first out gay actor nominated for an Emmy Award, Billy Porter, sat down with award-winning director Ryan Murphy to discuss Porter's groundbreaking fashion decisions and the impact of Pose.
Even though Murphy called Porter one of the biggest cultural forces of change, the actor is ultimately grateful to be a part of Pose, where black men are learning to love each other instead of killing each other.
Also during the conversation, Murphy confirmed the show will end in 1996, and Porter will direct an episode. Which one? Keep reading to find out.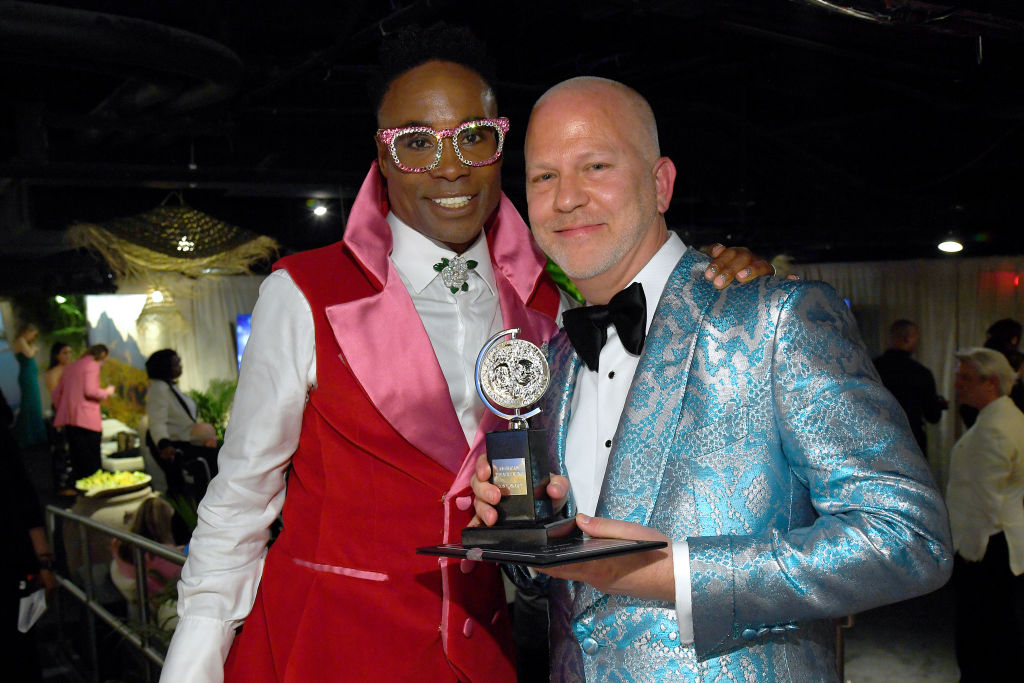 How Billy Porter spoke Pray Tell into existence
Because Murphy wanted to fit in as a child, he finds "people on the outskirts" and makes them the story. Porter knew this and put Murphy on his vision board, and told everyone he knew that he wanted to work the director.
Therefore, when he got the call that Murphy was working on a television show about ballroom culture, the actor knew this was his moment. The director explained that Porter auditioned for Pose two years ago before the role of Pray Tell existed.
He explained they created the character after the actor spoke about Trump for twenty minutes. Additionally, Murphy remembered telling Porter that the actor was the lead male role for the show, and Porter responded by saying he was only a supporting character.
The Pose star delved deeper into the topic, explaining he never thought he could be a leading male character because he wasn't traditional like James Earl Jones and Denzel Washington.
Additionally, other directors previously told him he was too "flamboyant" and needed it to tone it down. Therefore, the actor portrayed what he thought a television Pray Tell would be until Murphy asked him point-blank if he was going to give him "the s**t."
Porter also admitted his sex scene with Ricky Wintour in Pose Season 2 Episode 8 was the first time he'd ever been kissed on screen and he finally felt seen.
Murphy also congratulated Porter on the fan-favorite scene because it was so moving, it even brought the intimacy coordinator on set to tears. The director then reflected on his career and remembered how hard he had to fight to have gay representation in 1998, to now where he's able to be a part of such an incredible scene.
Ryan Murphy and Billy Porter on the fandom and future of 'Pose'
Porter explained Pose is extremely successful, even though critics thought it would be too niche, because of the family, history-making, and aspirational aspects.
Also, Porter described Pose to be healing because people who lived through the AIDS epidemic didn't truly grieve due to how to fast it occurred. Murphy then asked Porter what he wants to see from Pray Tell in Season 3, and the actor said he wants Pray Tell to find love and hold on to it.
He wants this for his character because, at that time, they were so busy surviving; they forgot how to live. Additionally, the actor wants there to be a conversation between the LGBTQ community and the black church.
Towards the end of the discussion, as they are answering questions from fans, Murphy reiterated that the talk would happen. Porter asked if he could direct it, and Murphy obliged. If it happens, it will be the actor's directorial debut.