'BIP': Blake Horstmann Isn't Amused At All The People Tagging Him In The 2020 Stagecoach Lineup
'Bachelor In Paradise' alum Blake Horstmann keeps getting tagged in the 2020 Stagecoach lineup.
Stagecoach, the country music festival that's held once a year in Indio, California, carries some weight for Bachelor In Paradise contestant Blake Horstmann.
Horstamann was at the center of a great deal of drama this past season of Bachelor In Paradise, and much of that drama stemmed from events that took place at last year's Stagecoach. Horstmann, a single man, slept with two of his future BIP cast mates while at the festival. One of them, Caelynn Miller-Keyes, said that Horstmann made her feel like a "dirty secret" afterwards. When Horstmann saw the episode that showed Miller-Keyes' perspective, he took to Instagram in an attempt to defend his "name and character."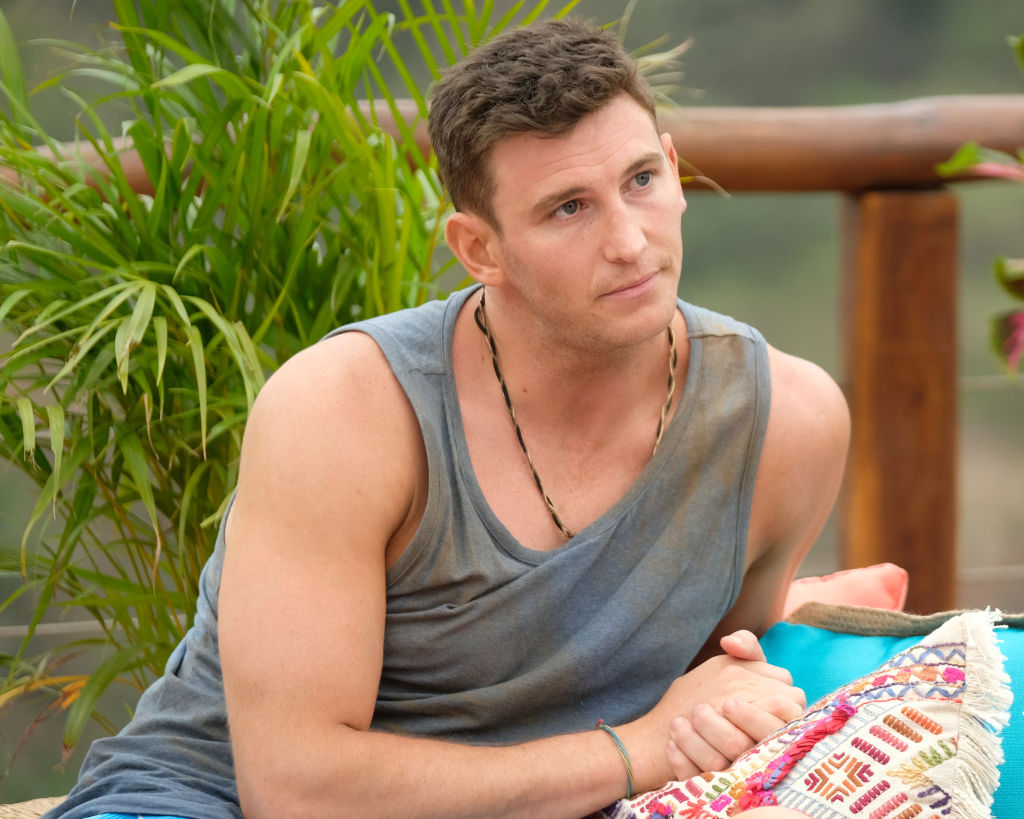 He temporarily posted text exchanges between him and Miller-Keyes to prove his point, he received a ton of backlash, Miller-Keyes received a ton of backlash–it was a big mess.
Since then, Horstmann has been on the receiving end of a good amount of unsolicited Stagecoach advice (don't go), and he's been the butt of too-many-to-count Stagecoach jokes.
Fans keep tagging Blake Horstmann in the 2020 Stagecoach lineup
The 2020 Stagecoach lineup just debuted and, apparently, fans have been tagging Horstmann in the announcement. He's not amused.
"If you think you're the first person to be funny and think of tagging me in the stagecoach lineup that dropped…ya you're not," he tweeted on Tuesday.
Several fans replied to Horstmann's tweet saying he needs to learn to laugh at himself.
"Blake, you need to breathe and embrace it. I was a supporter of urs thru BIP. Even felt u were validated to show the text chain bc it's a double standard for u to be thrown under the bus and be expected to lie there and take it. just allow it to be the running joke & laugh w us," responded one fan.
"Just let that stuff roll right off your shoulders. Shake your head, hold it high and walk on," commented another.
Other fans are still peeved for Horstmann at how everything played out.
"I guarantee someone else who was there did way more hooking up than you did. And who cares?! You are SINGLE….." commented one fan.
"EXACTLY I told my Hubby I was so fn pissed how they kept throwin him under the bus I'm like for f*ck sake he's a single mfn man&can do as he wants when he wants long as he doesn't have a ring on his fn," wrote another.
Fellow 'Bachelor In Paradise' member Clay Harbour is excited for Stagecoach with Blake Horstmann
Horstmann's Bachelor In Paradise castmate Clay Harbour tweeted at him, asking if they were still going.
"We are going tho right?" he tweeted.
To which Horstmann replied:
"Damn right…no one is gonna slut-shame into not going to a music fest…"
"My boots are already on," Harbour wrote back.
Read more: Former Bachelorette Kaitlyn Bristowe Responds To Criticism That She's 'Pressuring' Jason Tartick To Propose To Her