'BIP': Caelynn Miller-Keyes Had the Best Reaction to a Fan Telling Her 'Dean Is Just a Fling'
Caelynn Miller-Keyes had a hilarious reaction to a fan who told her her relationship with Dean Unglert from 'Bachelor in Paradise' isn't serious.
There were quite a few couples to fall in love on Bachelor in Paradise, and fans even saw a few engagements this past season. But one of the more interesting duos was Caelynn Miller-Keyes and Dean Unglert. While Miller-Keyes initially arrived in Paradise with a bone to pick with Blake Horstmann, she soon had her eyes set on Unglert once he stepped on to the beach. Unglert and Miller-Keyes had their ups and downs, as Unglert even left her behind at one point, but in the end, they couldn't deny their love for each other.
Now, Miller-Keyes and Unglert are still together, and they're answering fan commentary regarding their relationship on Instagram. Here's the great reaction Miller-Keyes recently had to a fan telling her that Unglert is nothing but a fling.
Caelynn Miller-Keyes is the happiest she's ever been with Dean Unglert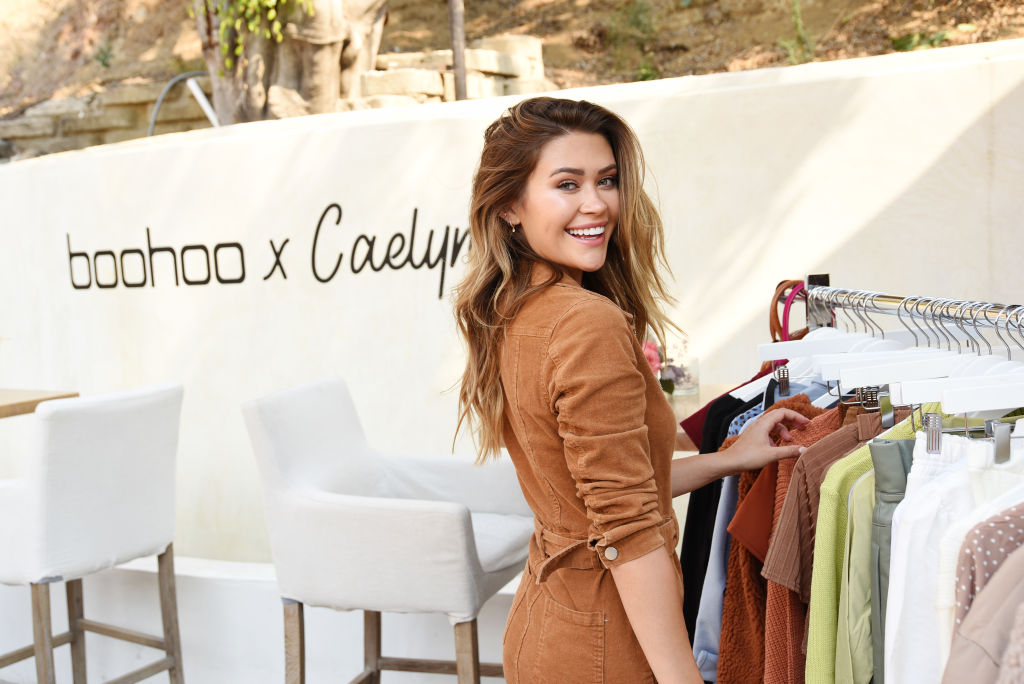 Dating Unglert has proven to be quite a transition for Miller-Keyes. She's known for her history in the pageant world, but she's had to readjust her whole way of living, as she's now traveling around with Unglert in his van. Miller-Keyes' more adventurous side is looking good on her, though, as fans have noted she appears to be glowing more brightly than ever — and she seems to be completely smitten with Unglert, too.
"He just makes me more adventurous and brings out the fun side in me," Miller-Keyes told HollywoodLife. "He has me being more of a minimalist. And – I don't know – there [are] two sides of me. I say there's the Miller side of me and the Keyes side of me. My mom's side and my dad's side and he brings out the Miller side of me more. The adventurous side."
Unglert has a reputation for being a heartbreaker
Unglert certainly looks like a committed boyfriend now, but we can't forget his tumultuous past with Bachelor nation. On a previous season of Paradise, he was involved in a love triangle between Kristina Schulman and Danielle Lombard. Unglert and Schulman were getting ultra-close, but when Lombard arrived on the beach, everything changed. Eventually, Schulman was sick of waiting around for Unglert to choose between her and Lombard, and Schulman left the beach upset.
Unglert and Schulman were able to reconcile off of Paradise and pursued their relationship, but of course, we know things didn't work out. And because of Unglert being indecisive over which woman he wanted to go for in the past, that's now bled into what many think of him now. Even when Miller-Keyes first started getting involved with him on the show, she received a fair warning from many others. And it didn't help that Unglert claimed he'd never date within Bachelor nation again, either.
Miller-Keyes reacted to a fan who said Unglert is 'just a fling'
Miller-Keyes and Unglert seem to be the perfect match, and they're still going strong as a couple. Even so, one of Miller-Keyes' followers commented on this recent post she added of her and Unglert in Arizona. "Dean is just a fling… there's nothing wrong with it…. you love life… that's awesome," the follower said. And to that, Miller-Keyes commented back, "life is just one big fling."
Many others had something to say about the comment, too. "If Dean makes you feel safe and at peace in life, stay with him forever. Life shouldn't be a fling," another added. And another agreed with Miller-Keyes and wrote, "indeed it is! Live in the moment."
We're loving this adventurous spirit Miller-Keyes now has, and we're also enjoying all of her updates regarding where she and Unglert are in the world. We can't wait to hear more as their relationship progresses!
Check out Showbiz Cheat Sheet on Facebook!