'BIP': Caelynn Miller-Keyes Was Helicoptered Out Of A Hike She Was On With Dean Unglert
Ever since Caelynn Miller-Keyes got together with Dean Unglert on the most recent season of Bachelor In Paradise, she's been tapping into her adventurous side.
"OK so I'm a pageant girl, people don't believe me, but I'm Miller and I'm Keyes, there's two last names, two families involved obviously, as every family, but the Miller side of my family–Dean just met my grandparents today, he met the Miller side–they're very adventurous. they're hiking, they live in like airstreams, you know? I'm kind of embracing that side of myself that I never have before and it's been great," she told Access back in September.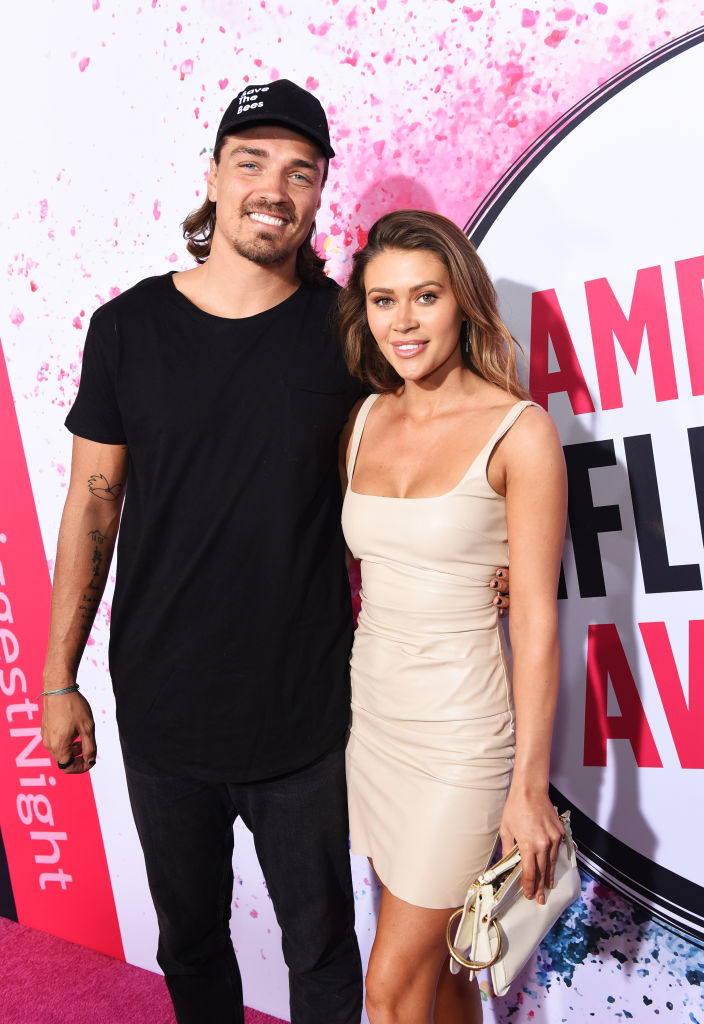 It seems like, since the season ended, the couple hasn't stopped traveling. In fact, Miller-Keyes recently revealed on former bachelor Nick Viall's podcast, The Viall Files, that the second she left Paradise with Unglert he surprised her with a trip to Europe to apologize for dumping her on her birthday.
Caelynn Miller-Keyes opted out of finishing a big hike with Dean Unglert at Havasu Falls
One of the adventures that Miller-Keyes and Unglert have gone on since the end of Paradise is a trip to Havasu Falls in Arizona.
Miller-Keyes detailed the trip on her Instagram stories (as she's made a habit of doing recently). She featured shots of the heavy backpacks the two carried–"10 miles with trekking to camp with these things on our backs," she wrote. She posted photos of Unglert, smiling, near a sign that read: "DESCEND AT OWN RISK"–"Moments after this I contemplated breaking up with [Dean]," she wrote. She shared shots of breathtaking views and seemingly treacherous climbing/hiking experiences.
Lastly, she posted a video from what appears to be a helicopter with the caption: "Helicoptered out while Dean finished the hike back to the van. Baby steps."
Miller-Keyes is obviously pushing herself with these new adventures. But it's good that she knows herself and is aware of her limits–there's no shame in that game!
It's a good thing Caelynn Miller-Keyes loves the van life
And, hey, if she's ever on an adventure with Unglert and feels like she needs to take it easy, she can always rest up in the "vantasy suite," which she is growing progressively more fond of by the day.
"We just traveled to a wedding together and our AirBnB fell through, they didn't let us check in, it was this whole ordeal. And I was like 'Let's just sleep in the van.' And the bride was like sleeping in this casita for the night and then the next night I was like 'We don't need a hotel let's sleep in the van.' And he was like 'No we need a hotel I need to get ready for the wedding like in a hotel.' I was like 'No, let's sleep in the van.' So now it's become this thing where I like sleeping in it more than he does," she told Viall on his podcast.
Read more: 'BIP' Star Hannah Godwin Weighs In On Whether Her Friends Hannah Brown And Tyler Cameron Will Get Back Together